Scale and agility: Inside Scandinavian publisher Schibsted's 250-person product team
January 26, 2017 • 3 min read
It's a tough time for news publishers: The pace of innovation within digital is staggering, and no one can really compete with Facebook and Google for attention.
That's why Scandinavian publishing giant Schibsted has been centralizing its product team over the last year. The 250 developers (just sitting within Schibsted's Product and Technology Publishing Group) originally spread out across several dozen publishing brands now report into global product leads and follow a common strategy.
This gives it the benefit of scale — a bigger team can work on larger products — as well as agility. "Each brand on its own can't be that agile if they are working on maintaining a full technology stack," said Espen Sundve, vp of product management at the media group. "As media houses, we're stronger together working toward a common mission: to create the best destination for news and a sustainable business model for digital publishers."
Currently, one of the biggest challenges the product team faces is how to give readers the right information to make informed decisions but doing so in ways that feel personal to readers.
"We need to avoid the filter bubble but still make it feel relevant," he said, explaining that it is experimenting with dialogue-based ways of storytelling to make it seem personal. For Norwegian tabloid VG, for example, it's testing a standalone app where the dialogue plays a integrated part of the news experience, similar in vein to the Quartz app, for readers to receive news, although he points out it's not a chatbot.
However, Sundve believes the use cases for conversational interfaces are too narrow. "We see it as a complement to traditional consumption of news, the more lean-back approach, so in our tests we integrate dialogue with more traditional front page and articles," he added.
The main point, however, is that Schibsted wants the product experience on its own brand rather than some bot for Facebook Messenger. "It needs to feel personal," said Sundve. "The strength of publishers is we have people. A personalized experience is how you communicate it, not just technology." While it's still early days, and the technology and editorial workflow will change over the year, it is setting objectives based on how a personalized dialogue increases direct daily active app users and more time spent on its platforms.
Sundve said Schibsted is only just starting to launch products the globally centralized team has been working on, but the internal re-alignment has created an infrastructure to enable more tests. "We're doing lots of things that we know are true of our brand, but reducing those efforts and allowing algorithms to do them," he said. "When we once did six A/B tests, we now do 900."
In the last year Schibsted has cut down the number of ad networks it uses to just Schibsted's own in-house ad network, which has helped decrease ad-page load, and doubled viewability from 40 percent to 80 percent. To compete with Facebook and Google ,its pages need to be fast.
Cracking how to turn fly-by readers into loyal subscribers is the "sum of a thousand experiments." It has created a comment system for Norway subscription title Bergens Tidende, for example, meant to bolster loyalty that springs from a sense of community, which will be rolled out to titles like Swedish tabloid Aftonbladet in the coming months. "The important part is how it's connected to our own identity solutions and data pipeline," said Sundve. "Major improvements beyond normal commenting is still to come."
"There's no silver bullet, but the ingredients are balancing goals of news organization, the end user and meeting revenue targets," said Sundve.
Publishers' problems are industrywide, and Schibsted wants the industry to help solve them together. It is in conversation with other media houses about licensing its products and tools, and, according to Sundve, is transparent about strategies with competitors. "In the offline world, we used to share printing presses and delivery trucks," he said. "This just makes sense. It's the sum of innovation that matters. This is more than sharing PowerPoint presentations."
Images: courtesy of Schibsted.
https://digiday.com/?p=219293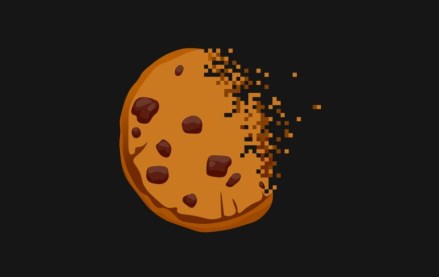 September 21, 2023 • 9 min read
Publishers who attended the Digiday Publishing Summit opened up about their top challenges, concerns and curiosities during closed-door, anonymous town hall meetings.
September 21, 2023 • 4 min read
WBD is seeing ad revenue growth from its YouTube channels and engagement on Threads surpass performance on X.
September 21, 2023 • 4 min read
Powering all of Amazon's hardware is an updated large language model, that could help connected devices actually be smarter.