Reddit is a notoriously rough place for brands: If one finds itself trending on the site it's most likely not good news. Still, the allure of the self-styled "Frontpage of the Internet" is strong enough to keep brands trying.
It's become a place where any brand — or celebrity — can communicate with fans, and any of their content can potentially find an audience. Reddit works like this: Almost anyone can post anything of relevance to the thousands of subreddits, or channels, and the best stuff gets voted to the top, giving it more visibility.
In general, overt commercialism usually gets downvoted to oblivion. Woody Harrelson found this out the hard way when he took to reddit to promote his movie "Rampart" three years ago.
But if brands take time to understand the 200 million member community they might just find success. Just look at one of the most popular posts this year, at No. 11: A series of photos that someone claims to have taken in an empty (closed? abandoned?) McDonald's. It's hard to tell exactly how this McDonald's visit came about, or if it was something a brilliant social media strategist concocted, but either way it was a net win for the brand.
And success on reddit can mean Web success everywhere.
So with that in mind, it's important to know what stokes the reddit crowd. What gets their votes and what fits the platform's sensibilities. Here are the top 10 posts, given the most upvotes, on reddit this year. These exemplify the dankest memes, most twisted conspiracies, most heartfelt outpourings and plain random thoughts that became pure reddit gold.
10. Me irl
The "Me In Real Life" meme hit its stride this year. The idea is to take a photo or phrase that perfectly encapsulates your real life experience. In this case, the reddit user identifies with a Facebook post of a drinker who says he will knock one back if the post gets one like. Then proceeds to like his own post.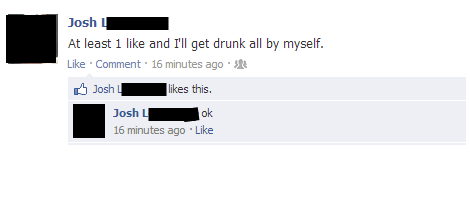 9. Caring about rhino horn
The reddit community got excited by the potential of mass-produced 3D-printed synthetic rhino horns. The idea was to flood the market with authentic-looking fake rhino horns and drive down the value of the real thing — ultimately dissuading poachers from running amok. The story demonstrated that the Reddit community can be highly engaged by social causes — and it was more popular on reddit than Cecil the Lion.
8. Drone love affair
This post was from a photographer on Imgur, the image-sharing site that connects well with reddit. The photographer took 38 drone photos from above iconic locations around the world. Personal drones have become a global obsession, and images from high above are a surefire way to win the Internet's approval.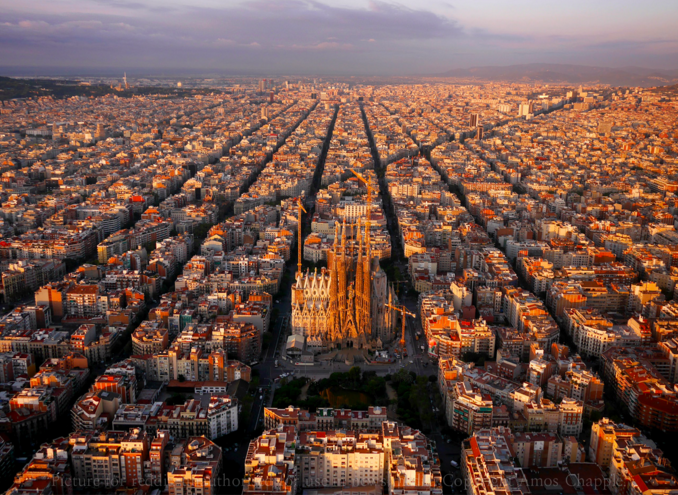 7. The "Black People Twitter" subreddit
On this popular reddit channel by and for black culture, people share thoughts and personal experiences from the community. This post speaks for itself. Many of the posts have offensive language, but the sentiment here appeared to resonate: It was the seventh-most upvoted on Reddit this year.
6. "Soon I will be gone forever"
This was a serious, sensitive post that tugged heart strings. A 24-year-old wrote a farewell letter to the GetMotivated subreddit while dying of cancer. The final note took a hopeful tone though: "Leave a mark in this world. Have a meaningful life, whatever definition it has for you," the poster said. In response, there were 5,000 comments of mostly overwhelming words of encouragement.
5. Cool stray cat
The Subreddit Simulator runs a program and generates instant reddit posts based on topics already popular among the reddit community. The title, the image, the comments are all simulations based on typical reddit activity. So this popular, titled "Rescued a stray cat," featuring a picture of a dog, was completely randomly created — as were the completely insane comments that follow it.
4. Poor Comcast
Comcast is often a target of outraged consumers on reddit, who like sharing stories about horrendous customer service. This post shows why reddit can be a powerful tool for and against brands: Aposter tells fellow redditors to vote the Nazi flag to the top of reddit so it could impact image search rankings. Sure enough the flag is now in the first 20 images returned on Google searches for "Comcast."
3. You have been spooked
This is a two-for-one meme post, combining "Me In Real Life" with "You Have Been Spooked." The image is a play on the "you have been spooked by the spooky skeleton," which is usually found in comment sections online as spammy, keyboard drawn ASCII art. This one features Bony Dog Man, and compels people to upvote or be reported.
2. That's a thought
The subreddit called Showerthoughts is where people post their random musings. The most popular thought of the year was this poster's bit of wisdom: "Waterboarding at Guantanamo Bay sounds super rad if you don't know what either of those things are."
1. Jar Jar Wars
It's only fitting that in a year dominated by Star Wars, this post would get the most votes on reddit. It's a down-the-rabbit-hole fan theory on why the most hated character of all time is not what he seems. According to this conspiracy theory, Jar Jar Binks is not an incompetent jester, he is actually the evil mastermind behind the Empire. The post exemplifies everything that reddit users are known for — they're often conspiracy minded, they can obsess over minutiae, and sometimes you can't tell if they're being serious at all.
https://digiday.com/?p=152350