The Rundown: Tough times for publishers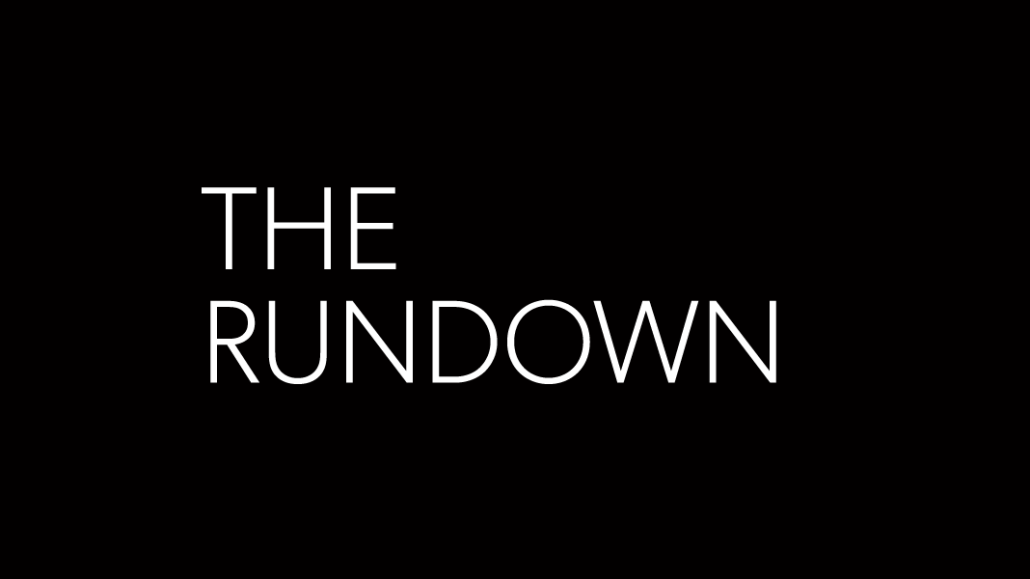 In this week's Rundown: A challenging year lies ahead for online publishers, and just how big can Amazon's ad business really get?
Tough times for publishers
Along with Facebook referral traffic, it turns out that some publishers now can no longer rely on the fat guarantee checks many of them used to get from the leading content recommendation companies, Outbrain and Taboola. The guarantee agreements were a pain — publishers often had to run the "around the web" content recommendation widgets on every page — but they provided predictable money at a time when digital advertising and platform behavior were so reliably unreliable. The good news is, these changes will push publishers to take more control over their own sites from a user experience and revenue perspective. To do that, publishers will need skills they might not have, such as the ability to know what elements to promote at what time and in front of which users to maximize revenue. Some publishers might finally learn what their ad ops people do. — Lucia Moses
When it rains, it pours
To make matters worse for publishers, Google's Chrome web browser will begin blocking a range of ad formats by default in just two weeks. Some publishers have publicly welcomed the move, suggesting it'll clean up some of the shady ad tactics that plague the web and help drive up prices for their more "premium," user friendly ad products as a result. But as Lucia notes above, the shift comes at a time when publishers need all the flexibility they can get. Some can expect to see their traffic dinged significantly by Facebook's latest algorithm changes, and guaranteed revenue streams are increasingly elusive. Google tying publishers' hands further might be good for the industry in the long run, but for ad-reliant publishers, the timing couldn't be worse. Oh, and then there's the GDPR. — Jack Marshall
Amazon's advertising reality check
Amazon is the hottest guest at the party for advertisers these days. The company's pitch — combining audience data with actual purchase data — has CMOs salivating. And because Amazon seems to succeed at whatever it puts its mind to, estimates for the damage its ad biz could do to the duopoly are climbing as well.
This week, Citi predicted that ad sales will be $10.2 billion this year and that 2028 ad revenue will be — take a deep breath — $50.6 billion. That's the highest number heard in analyst circles yet. The runner-up was JPMorgan Chase, which estimated $4.5 billion this year and $2.8 billion in 2017.
Amazon is a juggernaut, but a double-digit billion figure seems too good to be true — and perhaps wishful thinking. WPP spent about $200 million on Amazon last year and about $5 billion with Google. This year, the world's largest agency holding company plans to up Amazon spend to $300 million. Publicis spent and plans to spend the same. Omnicom spent $100 million and could double that number.
Amazon has averaged 28.1 percent growth annually for the entire company, for the past nine years. To hit $50 billion in 2028 (even assuming the $10.2 billion number from Citi is right), it'd have to do close to 40 percent growth in advertising for the next decade. That's a tall order, even for Amazon. Look out for its earnings on Feb. 1. — Shareen Pathak
Can Meg Whitman be Jeffrey Katzenberg's Reed Hastings?
When hiring former HP CEO Meg Whitman to run his new mobile video platform venture, Katzenberg said in a statement that Whitman's "leadership, operational expertise, and deep understanding of technology and consumer behavior will be invaluable in creating the future of mobile entertainment." Privately, a source said Katzenberg sees Whitman as his Reed Hastings, the veteran tech executive who helped steer Netflix's rise in entertainment. Katzenberg won't have any trouble booking meetings with A-list talent, but he needs an experienced tech executive to build a product and platform that works.
Whitman, as the former CEO of HP and eBay, certainly has the background, except both executives are venturing into unproven territory. There's still no clear evidence that people actually want a platform for short- and mid-form video, no matter how "premium" it is. Katzenberg and Whitman are hoping to raise several billion dollars to prove the naysayers wrong. — Sahil Patel
https://digiday.com/?p=274300