The Rundown: The pivot to subscriptions, Snap's woes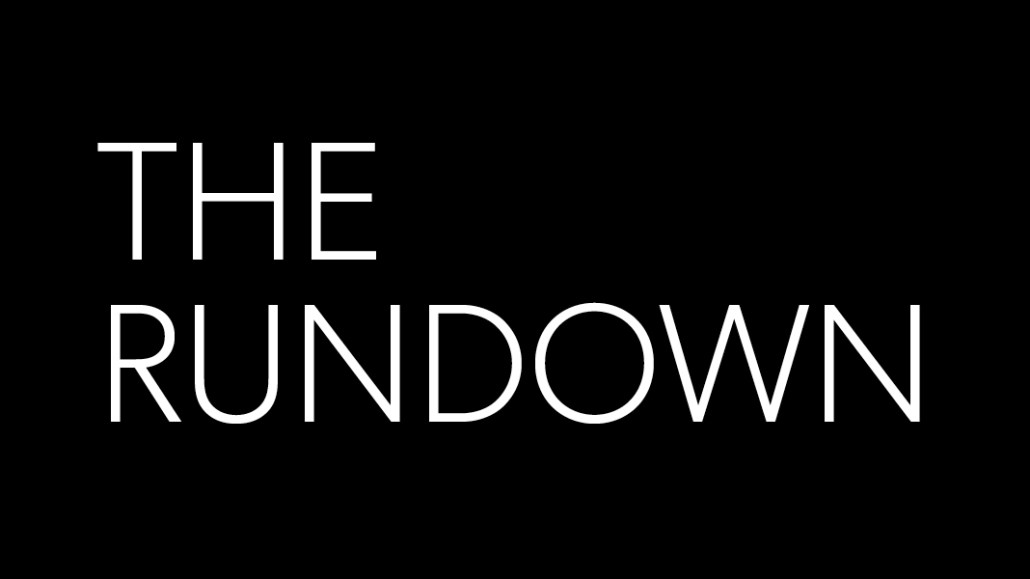 In this week's Rundown, we look at the shifting consensus that consumer revenue is the way forward in an ad environment dominated by Google and Facebook, Snapchat's battle to regain momentum and what's real and what's not in brand-safety concerns.
The new publisher pivot
The pivot to platforms was followed by the pivot to video. Now, publishers are set for a new pivot: to subscriptions. The overwhelming power of the duopoly is making clear to many publishers that competition in digital advertising is mostly futile. It is only through a robust consumer revenue business that publishers can chart an independent path.
The New York Times is the leading example of this. Its recent earnings show it has made the definitive pivot to subscriptions, with 2.5 million digital subscribers. On the Digiday Podcast, the Times' COO Meredith Kopit Levien said the big challenge for the Times is to expand the universe of people willing to pay for news. While the Times has had laudable success in subscriptions, it still only converts 2 percent of its audience. Compare that to Spotify, which has 60 million paying users and 140 million active users.
Publishers will need to increase their conversion rates well beyond the standard 2 to 3 percent. That's why publishers like the Times and the Guardian are building large consumer-revenue operations. Even CNN is exploring subscriptions as part of a five-year plan to build a $1 billion digital business. The bloom is off the rose with ads. Nobody is going to build a $1 billion business off the back of digital advertising outside of the platforms. It's why, in Levien's words, ad businesses outside of the platforms are destined to be "niche."
The pivot to subscriptions means publishers need far different skill sets than have typically been found in news companies. Lucia Moses wrote last week about how publishers are poaching e-commerce veterans. The mindset and skills needed to operate subscription businesses are more akin to those found in startups like Casper and Birchbox. Sweating conversion rates is now just as important as breaking news. — Brian Morrissey
Snap continues its free fall
Snap is losing money faster than it's making money. On Nov. 7, the company said it brought in $207 million in revenue during the third quarter, up 62 percent from the previous year but missing investors' expectations by nearly $30 million. Snap lost $443 million in the quarter. (Naturally, the stock price is plummeting again.)
While Snap had to write down $40 million for unsold Spectacles, the most interesting comments from CEO Evan Spiegel were about Snapchat's programmatic business:
"Our efforts at automation have gained traction very quickly this year, with 80 percent of Snap Ad impressions delivered programmatically in [the third quarter], up from zero percent one year ago. … The speed of this transition surpassed our expectations, but has dramatically reduced pricing as advertisers move from direct sales to our unreserved auction. This has decreased CPMs more than 60 percent year over year, which has made it harder to grow revenues at the rate we would have liked."
In other words, Snap has made progress in bringing more programmatic into its ad business, but it's hurting revenue in the short term. A big reason for this is, quite simply, Snapchat does not have the audience to be a huge programmatic play: The app now has 178 million daily users, which is far below daily users on social rivals, including Facebook, Instagram and WhatsApp. While opening up the programmatic doors brings in new advertisers and a higher number of ads, Snapchat's (relatively) small audience still makes it an experimental play for many brands — or no play at all just yet. — Sahil Patel
The brand-safety fallout (or not)
The big tech companies made headlines when lawmakers grilled them for allowing Russian interference in the U.S. presidential election. Maybe it's the wearout factor, but on Madison Avenue, the brand-safety revelations are being met with an understanding shrug. I've been talking to media buyers, and they say pretty much the same thing: Bots, trolls and random offensive content are part and parcel of the digital ecosystem. Nothing is 100 percent safe. The platforms are new; they're figuring it out. Google has bigger problems on its hands with YouTube's brand-safety crisis, which makes Facebook, with just its measurement snafus, look safe by comparison. Facebook is learning that being proactive and generous with ad credits can pay off in goodwill. "They're telling us about things very fast — how it was caused, how they fixed it," one buyer noted appreciatively. — Lucia Moses
https://digiday.com/?p=262664