The Rundown: Media consolidation wave is an effort to outlast, not outrun the industry
October 10, 2019 • 5 min read
•
•
In this week's Rundown: Digital media's consolidation period is on, and the key seems to be less about winning, but more about simply surviving. Meanwhile, agencies are also worrying about survival, especially when it comes to landing prized, hip direct-to-consumer clients. Their strategy: Convince those brands they're just like them.
Digital mediapalooza: It's always better when we're together
The recent wave of digital media consolidation continued apace this week, advancing into the business end of the fourth-quarter: Vice is acquiring Refinery29; Group Nine is merging with PopSugar; and The Chernin Group poured more money into hunters' bible Meat Eater.
Group Nine CEO Ben Lerer told me he thinks a rising tide lifts all boats and that a handful of companies — BuzzFeed, Vice, Vox and Group Nine (of course) — are "stepping out and moving into leadership positions."
At one time, the digital media playbook was to attract as much buzz and VC investment as possible and then to use that money to buy audience growth. Digital winter soon followed: a season of discontent, layoffs and media companies selling for rock-bottom prices, far below their previous valuations.
Now the strategy is less to "outrun" the industry and moving more to an "outlast" mentality, Lerer said. The new digital media operators are now looking for acquisitions that can offer revenue diversification, companies that can fill gaps in their advertising client lists, and a smooth and quick path to profitability.
As DotDash CEO told Digiday's Max Willens last week, after its acquisition of Liquor.com: "We are a media business. We believe in cashflow…if they don't make any money, currently, we need to figure out how to fix that. We have a fairly old-school view. Just because we're on the internet doesn't mean that the historical rules of media don't apply to us." — Lara O'Reilly
Agencies to DTC: We're just like you!
Agencies will go to some great lengths to get in on DTC action. When it comes to proving to DTC brands, naturally averse to too much agency outsourcing and focused on control, ad agencies are doing everything from buying smaller shops outright, to proving their mettle in other ways.
In late August, iProspect acquired indie agency MuteSix, which works with DTC brands like Theragun, Burst Oral Care and Grunt Style. That was right after Wpromote bought San Francisco based GrowthPilots, which works with Instacart. For smaller agencies, that have essentially managed to make Facebook and Instagram marketing a focus, making them attractive partners for these small consumer startups, it's a growing up of sorts as well.
These agencies are also beginning to do more than Facebook and Instagram, now advising clients on more prolific e-commerce strategies, for example. As DTC brands grow up, so do they — and they're now running up against big holding company-owned shops in pitches. This has, of course, led to a little bit of restructuring in what is offered: Agencies open to more equity-based on outcome-based arrangements are able to pitch themselves more as partners than as agencies.
In the most extreme version of this, DTC agency darling Gin Lane last month closed up entirely, in favor of relaunching itself as Pattern, a DTC holding company that just came out with its first brand, a line of cookware called Equal Parts. Others, like Decoded and The Engine is Red, are making yoga mats and CBD-infused water.
As one exec puts it: "They have to show that they're not agencies, they're business owners too. We get you, we do!" — Shareen Pathak
Arriving at a cookieless future will be a bumpy ride
If there was ever a glimmer of hope that the death of third-party cookies was not set in stone, yesterday Google slammed that door firmly shut. The tech giant has come up with a way to solve one of the pressing questions circulating the ad industry: how to frequency-cap ads without third-party cookies. It's a clear sign that Google recognizes third-party cookies are highly restricted in certain environments and browsers, and that's not likely to change. Providing such a tool will keep things simple for buyers, and likely be difficult for other demand-side platforms to replicate — all handy arguments to convince advertisers why Google's tools are the only ones safe enough to use in the current data-privacy-strict landscape.
Yet, getting to a point in which third-party cookies are not the core currency underpinning all advertising buying, selling, targeting, tracking, measurement, and capping, is going to be a bumpy ride. Granted, publishers are embracing the change with gusto (because they must.) Apple's removal of the ability to monetize ads programmatically on Safari was a big blow to publishers, as was Mozilla Firefox's anti-tracking changes in countries like Germany. Those that can get ahead on scaling audience IDs that don't rely on third-party cookies, which can then unlock monetization opportunities, will stand to gain. But it doesn't change a cold hard truth: media agencies simply aren't ready for the switch. They still need third-party cookies to create audiences and continue campaign hygiene factors to meet client objectives.
"The risk with moving to focus solely on first-party cookies is that all cookies are on Apple's radar and they are likely to shut them all down on Safari eventually," said Matt McIntyre, head of programmatic at Essence for EMEA. "As buyers, we have to ask ourselves: Do we want to spend time incorporating these new practices into our strategies if we know they are likely to change again in the near future?" Publishers and agencies will likely be at odds on this for some time. — Jessica Davies
https://digiday.com/?p=348780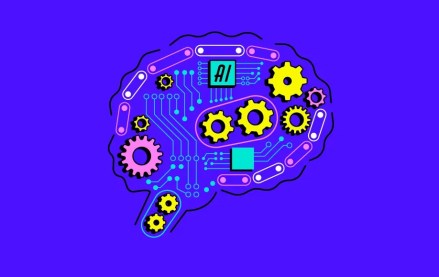 December 11, 2023 • 5 min read
As Google and Meta roll out new features, startups like Runway are finding new ways to compete for enterprise clients.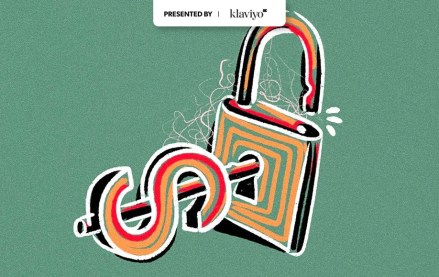 December 8, 2023 • 5 min read
Future plc's CFO Penny Ladkin-Brand announced on Thursday that she is stepping down, as the U.K.- based media company reported declining revenues and a new two-year investment plan to get back to growth.
December 7, 2023 • 13 min read
In this week's Media Briefing, publishing executives share how the task forces they created earlier this year to oversee generative AI guidelines and initiatives have expanded to include more people across their organizations.