It's hard to believe that less than 15 years ago, Ellen DeGeneres sparked a nationwide controversy by coming out on her eponymous sitcom, "Ellen." The culture has changed quite a bit since then.
It's fitting that the Web, which barely existed back in 1997, is now home to a series set on the eve of the Marriage Equality Act's passing in New York. "Good People in Love" brings together a small group of friends and family for a dinner party that goes awry. Max and Carolyn, an interracial couple, invite a few friends over to celebrate their engagement. Complicating the situation and putting a damper on the joy, Carolyn and her sister Beth made a pact that is about to be broken. They promised each other they would not get married until Beth, a lesbian, was also legally allowed to marry. The mixture of politically charged issues and traditional sibling rivalry creates high drama that's captured beautifully. If you don't think the Web can be home to great drama, think again.
Written, directed and produced by Tina Cesa Ward, winner of the Writers Guild of America's first writing award for new media, "Good People in Love" raises the bar for Web video for storytelling. GPiL also represents the second time Ward is tackling gay issues in an online drama, following her highly successful teen drama "Anyone But Me." The five-minute episodes are just the right time for Ward to lay out a story and still keep it tight.
In Episode One, "Setting the Table," Ward introduces us to the cast of characters, diving into their psyches through a serious of soliloquies and conversations. Scott, one Carolyn's friends, opens the series by breaking the fourth screen and expounding on the downfall of his marriage. He's become cynical about life and love, jaded and hurt that his friends didn't tell him that his wife was cheating on him.
The burden of the pact between sisters is the first thing Ward shows while introducing Carolyn and Max. As she prepares for the party, a visibly distressed Carolyn ponders, "How long can someone put aside their own needs to stand on principle? Who thought it would take this long to get this law passed? Do you think she made this promise because she knew how long it would take?" Max, trying to be both supportive and rational calmly tells her, "I think she wants to marry Anna, not stick it to her little sister."
The introductions continue as Carolyn's assistant Sarah, played by Rachel Hip-Flores, who also starred in Ward's "Anyone But Me," arrives at the party. Greeted by Carolyn, she's immediately put to work making the salad and answering the door as her boss continues to get ready. Sarah joins Scott as the main narrators of the story, also breaking the fourth wall to share her thoughts on love with the audience. She squares off with Scott, optimist versus pessimist, placing a wager on how serious and solid anyone's relationship actually is. Scott readies himself to poke and prod anyone to get at the truth, or simply under their skin.
The second episode brings more interplay between the characters and begins to show off more of Ward's knack for camerawork as well. Each shot is framed to perfectly capture the emotional tension of the scene, unlike the majority of one camera shoots found in typical Web series. A scene between Anna and Beth in the bathroom is particularly powerful,  shedding light on the fragility of their relationship. Downstairs, as guests begin to gather around the table, the longstanding tension between sisters bubbles to the surface as Carolyn declares, "Let's get on with this, shall we?"
Episode three finds all of the guests seated, awkwardly silent, waiting for someone to break the tension. As Carolyn and Max share the details of how he popped the question, the rift between characters begins to look more like chasms, and Scott begins to pounce. The group gets word via text that the Marriage Equality Act has passed, shifting the conversation to whether or not Beth and Anna have any honest interest in getting married at all. The tension is palpable throughout the episode to a degree that is simply not found in any Web series that I've seen. Ward told me of the episode, "I just think episode three is unrelenting and may leave the biggest mark on the audience."
"Good People in Love" is beautifully shot, magnificently written, and as topical as a series can be. Other than "RCVR," Machinima's sci-fi series, and "The Trivial Pursuits of Arthur Banks" on Hulu, no other series comes close in terms of cinematic direction.
The only disappointing part is the lack of a sponsor, leaving GPiL with run-of-network overlays and pre-rolls for Chevy and a Mexican restaurant, On the Border. The overlays come two or three times per episode, a fair ad load but one that could have been reduced with a tasteful sponsorship from a big-name brand. Despite the sensitive topic that may scare off some brands, Ward's track record should have had advertisers lining up to support and promote "Good People in Love."
That's a shame because "Good People in Love" represents a new milestone for online video series, and it is the second time Tina Cesa Ward is setting one. It is as good as any drama on television. This is one to watch.
Episode 1
Episode 2
Episode 3
https://digiday.com/?p=1706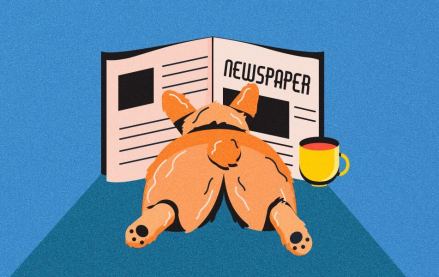 November 30, 2023 • 4 min read
Digiday+ Research found that publishers' programmatic ad revenue didn't quite live up to expectations this year, but they still see it as a growth area.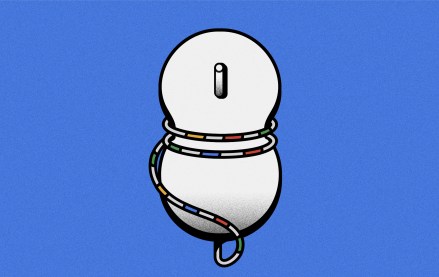 November 30, 2023 • 13 min read
For a couple of publishers, referrals from Google are down upwards of 60%.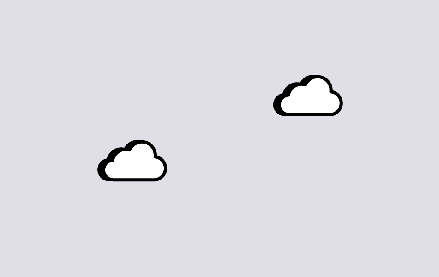 November 29, 2023 • 6 min read
Reducing carbon emissions from the digital ad ecosystem is an important priority, but various players are skeptical that much can — and is — being done to practice sustainability.