Reuters' mobile strategy: 'If it has a screen, it's fair game'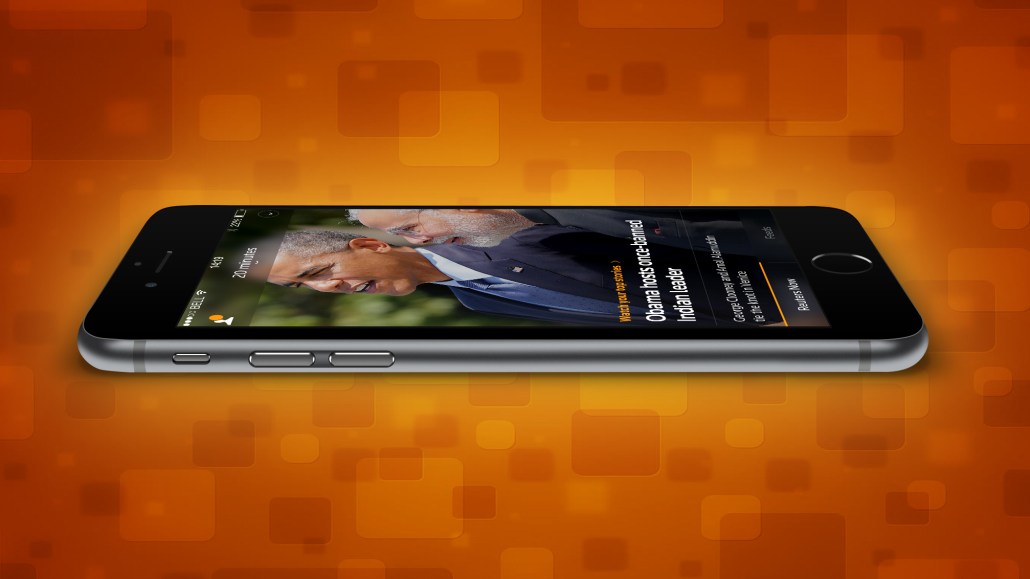 Thomson Reuters won't rest until it has a home on all of your screens — including your smartwatch and car dashboard.
Thomson Reuters has developed a long list of mobile apps over the last few years. It was early to wearables with the Android Wear version of Eikon, its financial information software, which lets users keep up with market movements and breaking news with a glance.
But Thomson Reuters has also been focused on the consumer side with efforts such as The Wider Image, an iPad app that showcases the best of Reuters' photojournalism, and Reuters TV, a video app that uses user tastes and preferences to create personalized news broadcasts. Its core Reuters app got a "Editor's Choice" nod from Apple back in 2013. Its overall strategy is more elaborate than that of newswire competitor Associated Press, aside from its core mobile app, has only created a mobile version of the AP Stylebook.
"We're thinking about what happens from the time our customers wake up to the time they go to bed," said Thomson Reuters head of advanced product innovation Robert Schukai, who joined in 2011 to lead Reuter's mobile efforts."There's a host of opportunities to present contextual relevant personal info for every moment and use case."
Schukai said that Thomson Reuters approaches new products by thinking about where they fit in with the "dayflow," rather than the workflow of users. The thesis is that people are looking for different kinds of information depending on their context and location. He said that Thomson Reuters is now exploring how to bring brand to, which Schukai said has plenty of untapped potential for both consumer and business applications.
The consumer and B2B sides have different incentives and constraints, however. While the B2B side is dominated by concerns about security over all else, creating products for consumers means focusing far more heavily on the user experience. The latter represents a significant change for Thomson Reuters. "It wasn't universal, but five years ago there was this thought that our information was so valuable that people would put up with whatever experience we chose to give them," Schukai said. "Now we're designing products from the vantage of the people using them."
Thomson Reuters has long been a B2B brand with consumer aspirations. The effort has been fraught. In 2013 Reuters shuttered Reuters Next, a destination site that was at the center of its efforts to be a consumer-facing newsbrand.
"The consumer and B2B sides represent major differences in mindset," said Peter Kreisky, founder of The Kreisky Media Consultancy. "Reuters has unbelievable newsgathering resources around the world, but ultimately this is a question of hiring people who know how to package and tailor and position that news content for consumers."