When Refinery29 opened its doors in 2005, the New York-based company was built on the content-and-commerce model, betting they would be able to seamlessly merge publishing and retailing.
That didn't stick. While commerce can make for a lucrative business, the reality is that chasing both commerce and content means serving two masters with two very different sets of demands. As a publisher, Refinery29 wanted to increase reach and time spent. But as a retailer, it was all about sales. And that's before you consider all the added engineering and merchandising resources needed to pull off a scaled commerce business.
"The integration of content and commerce is really, really freaking hard," said Philippe von Borries, co-founder of Refinery29, which scrapped the bulk of its commerce business last October.
While publishers design their sites to encourage readers to stick around, commerce sites, in contrast, optimize themselves for the opposite behavior: getting users from discovery to checkout as quickly as possible. That's a hard bridge for media-cum-commerce companies to cross.
"You have to make a decision between 'do I want readers to spend another two minutes on the site?' or 'do I want them to leave at that very moment and send them down to a checkout page that they leave as quickly as possible,'" von Borries said. "That's a really difficult decision that you have to make as a business owner."
Now, Refinery29 is proudly identifying as a publisher with a twist. Its main business is selling ads to brands like H&M and Niemen Marcus, as well as content marketing, but it has carved out a lucrative niche by tapping one of the oldest business models online: affiliate marketing. Refinery29 uses its editorial content to drive business to its partners and, in turn, get a chunk of every resulting transaction. This includes slideshows about plus-size outfits and apartment slideshows, which feature links to retailers like Carmakom, Saks Fifth Ave and Etsy.
Early results have been promising. Affiliate links have helped Refinery29's commerce efforts double in revenue since last fall. The company expects it to be at least a $1 million business by the summer. Those are heartening numbers, not just for Refinery29 but also for any publisher looking for a new revenue stream to offset sinking advertising revenue elsewhere.
Other publishers are also seeing the wisdom in affiliate links. Gawker Media, in particular, has invested heavily in affiliate linking, even going as far as to bake support for the technology into its Gawker commenting platform, Kinja, which drove 1.6 million purchases to retailers last year alone. In a memo to staffers last year, Nick Denton said that he expected the company's affiliate linking model to produce 10 percent of its overall revenue in 2013.
"I have a theory that we're in the midst of a very quiet shift for affiliate marketing as it travels upstream from non-premium SEO traps into premium publishers to become a regular part of a media organization's revenue mix," said Erin Pettigrew, vp of business development at Gawker Media.
Pettigrew said that affiliate linking makes sense for publishers because it lets them inject merchandising moments into content in a way that's natural to the reader experience. That ultimately makes it a better fit for content than trying to squeeze in an obtrusive commerce play, she said.
Others aren't so convinced that the affiliate model is worth replicating. After all, content and commerce is hard to pull off, and relying on affiliate links is more of an in-between tactic than a full-on strategy.
"There's no money in affiliate," said Eric Ashman, COO of Thrillist, which has found a particularly successful nexus between content and commerce by doing both sides itself.  "I only know of three models — subscription, ad and commerce. Unless someone's got a new model that I don't know about, these guys are going to have to figure one of these out," Ashman said.
For its part, Refinery29 plans to keep experimenting with ways to include commerce within publishing — and it isn't even ruling out a return to a full commerce focus.
"I can imagine us coming back to native checkout in the next year or two," von Borries said.
https://digiday.com/?p=72602
October 2, 2023 • 1 min read
•
•
The publishers who attended DPS were focused on the potential upsides of applying the technology to their operations while guarding against the downsides.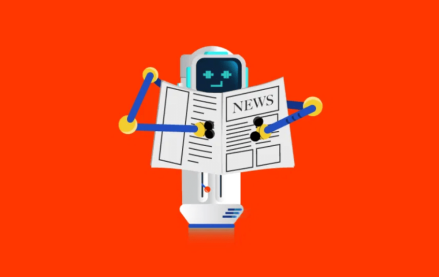 October 2, 2023 • 4 min read
•
•
Now that ChatGPT users can surf the internet for information, some publishers are reconsidering the weight of the issue.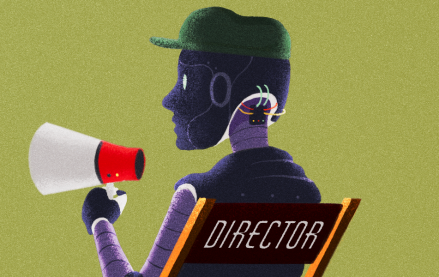 October 2, 2023 • 5 min read
•
•
As Meta makes celebrity-like chatbots, ChatGPT learned to "hear," "see" and "speak" while Spotify is piloting AI-translated podcasts.