Many photographers have been there: They'll be surfing the Web when all of a sudden they find a picture they've taken posted on someone else's site, without credit of any kind. Most of the time a quick email to the site's host asking them to remove the image — or at least give credit where it's due — does the trick.
But for Rohan Anderson, things took a turn for the weird when he spotted one of his pictures on the Facebook page of a band he had recently photographed on assignment. Someone from the band, the Florida-based alt-rock group Red Jumpsuit Apparatus, had posted without permission a cropped, filtered and uncredited photo Anderson had taken of their guitar player.
The Sydney-based photographer immediately emailed the band and messaged them on Facebook, telling them that the image was his and requesting they take it down. The band added a photo credit and left it at that. But what Anderson objected to was the crop (which took out his watermark) and the Instagram-style filter.
Things got a little testier after Anderson repeatedly tried to get them to take it down:
The Facebook exchange was followed by this (factually inaccurate) email from the band — which, ironically, itself has been the victim of music piracy:
You have no legal claim as the photo is credited and is not posted for a monetary gain and features our likeness and image not yours. Also you have just got your self banned from any festival or show we ever play again in that region for life! Congrats!
As it happens Anderson is a student at New South Wales University where one of his visiting lecturers is a copyright lawyer. He was easily able to confirm he was well within his rights.
Anderson, 22, tells Digiday that this is not the first time he's had to ask a band to either credit his work or take the image down. It is, however, the first time a band flat out refused — and then began trolling him.
"The immediate response is usually, 'I'm sorry, how can we resolve this?'" Anderson said. "Usually in the same afternoon, instead of a weeks. This was the first time I had to talk to a lawyer."
Someone from the band tracked down the editor who assigned Anderson the shoot — a move that backfired when Red Jumpsuit Apparatus found itself banned from any future coverage in the publication by that editor. (Anderson declined to name the outlet he was working for.)
Anderson emailed Red Jumpsuit Apparatus multiple times in exchanges he subsequently posted to his blog. The post found its way to a reddit photography board where it outraged the community there.
For its part, the band was ultimately pressured to take the photo down. It retaliated with the following tweet:
This move did not go over well, and the tweet has since been deleted.
The story does have a somewhat happy ending. Anderson — who has photographed acts such as Amanda Palmer and Tegan and Sara — said he's received more than 700 emails in support. Ronnie Winter, the lead singer of the band, contacted Anderson directly this week, claiming that he had no knowledge that any of this had been going on. Apparently, one of his bandmates had gone rogue. Winter agreed to pay Anderson a standard fee for having posted his work without permission.
Digiday reached out to Red Jumpsuit Apparatus, which replied, "We would like to share our side of the story. Of all the media outlets who covered this story you are the first to seek the Truth." But the band did not respond to subsequent requests for comment.
They did, however, pledge to post its music for free on July 4, a move that struck Anderson as somewhat disingenuous. But at least for now he's achieved folk hero status among shutterbugs everywhere.
"Photographers from all around the world have contacted me saying, 'Thank you for fighting this,'" he said. "They said, 'This has happened to me, but I didn't have the guts to fight it.'"
https://digiday.com/?p=73030
October 2, 2023 • 1 min read
•
•
The publishers who attended DPS were focused on the potential upsides of applying the technology to their operations while guarding against the downsides.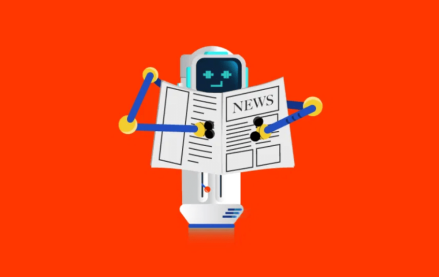 October 2, 2023 • 4 min read
•
•
Now that ChatGPT users can surf the internet for information, some publishers are reconsidering the weight of the issue.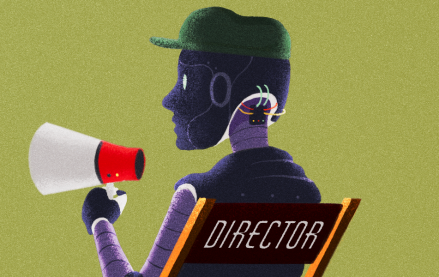 October 2, 2023 • 5 min read
•
•
As Meta makes celebrity-like chatbots, ChatGPT learned to "hear," "see" and "speak" while Spotify is piloting AI-translated podcasts.