Most millennial publishers have a decidedly liberal bent, but not so for Rare, started two years ago as a social digital experiment by Atlanta-based Cox Media Group.
The site hired journalists including The Washington Times' Brett Decker (now gone) and political columnist Tabitha Hale and started off specializing in politics, delivered in packaging readymade for sharing and steeped in the millennial patois. Posts read like "You could read the entire Game of Thrones series 58 times before reading through all federal regulations once," and contributors included Jeb Bush and Reince Priebus. Since then, Rare has branched out to lifestyle and pop culture fare, and the site now boasts 9 million uniques in May, according to comScore, drawing from what's become familiar digital publishing tricks: irreverent headlines, aggregation and aggressive social promotion.
Millennials get accused of a lot of things, but being right-wing isn't usually one of them. A study by Pew Research found 15 percent of millennials identified as conservative versus 27 percent for the population overall. Only 26 percent say they're interested in political news compared to 34 percent of Gen X and 45 percent of Boomers.
But that doesn't mean there isn't a market for media made for young conservatives. Look no further than at the rapid rise of IJ Review, which has seen similar growth by taking an Upworthy-style approach to politics. IJR has nearly 18.6 million unique visitors in May, up 51 percent from a year ago.
Rare is now focused on expanding its remit well beyond politics. It's in some ways the reverse of what digital juggernauts like BuzzFeed and The Huffington Post have done, amassing an audience with shareable posts and layering on serious journalism later on. Today, political news represents one-fourth of the 90 pieces of content Rare posts a day, and less than 3 percent of traffic is coming for political news, said Rare co-founder and editor Will Alford.
"The majority of our audience probably doesn't know we have a political point of view," he said. When they do think about politics, they think very differently from their older cohorts, added Omar Thompson, who handles marketing for the site. "This audience doesn't adhere to labels like right versus left."
Still, political news continues to figure prominently on the homepage. The PopuList, Rare's politics blog, and posts like "If you're still making excuses for the Texas cop who assaulted a 14-year-old, let's make this simple" and "Study: No evidence medical marijuana laws promote teenage pot use" reflect millennials' support for pot legalization and concerns about racism in America.
The site came under criticism early on for being low on original content and uneven tone. Alford said the site carries stories from the Associated Press and its parent Cox's news service, but that three-fourths of the content is now homegrown. That's expected to grow when Rare doubles its staff, as planned, from 12 full-timers by the end of the year. Alford said Rare has begun to make its mark, as when it got attention for pointing out that Fox News omitted Rand Paul from poll results of GOP presidential contenders (former Paul aide Jack Hunter was an early supporter of Rare).
Rare also gets 90 percent of its traffic to social networks, mostly Facebook, where it has 5.1 million followers. That's understandable, given the outsized role Facebook plays as a source of political news for millennials (61 percent, versus 39 percent of boomers). But that strategy also puts it at risk for depending too much on a single source for traffic.
"Welcome to the space of crowded cat videos," said Erik Requidan, vp of sales and programmatic strategy at Intermarkets, which helps publishers including Drudge Report and Political Insider market their ad inventory to buyers. As a mobile-focused site, Rare will have inherent challenges getting visitors to stick around and monetizing the site, with the low ad rates on mobile. "Being able to deliver a value proposition to the reader and advertiser is going to be a challenge."
Photo courtesy of Rare.
https://digiday.com/?p=122055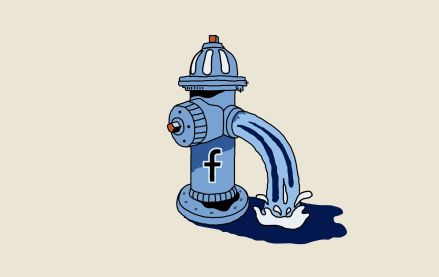 October 4, 2023 • 5 min read
•
•
Publishers are still feeling the effects of a change Facebook made in May that caused a steep decline in referral traffic. Nearly four months later, publishers aren't sure when — or if — that traffic will come back.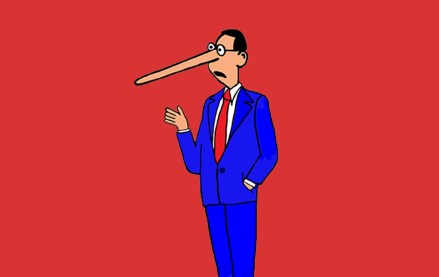 October 3, 2023 • 7 min read
•
•
A new definition for MFAs is available but the vague nature of the guidelines is leading to a lack of standards that might prevent adoption.
October 2, 2023 • 1 min read
•
•
The publishers who attended DPS were focused on the potential upsides of applying the technology to their operations while guarding against the downsides.