'Quit your f – king job': How the pandemic has pushed journalists to exit the industry
September 20, 2021 • 7 min read
•
•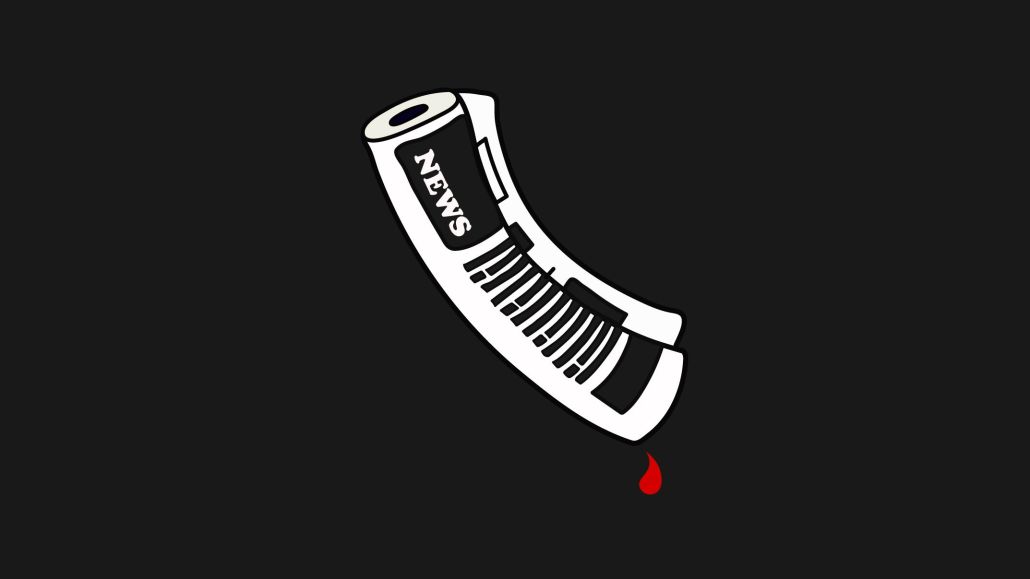 Ivy Liu
David Rosenfeld was a journalist for two decades. Then the pandemic hit, and like an alarming number of journalists, he reached a career-breaking point this past August.
A former reporter for the Daily Breeze, a local publication under the Southern California News Group (and owned by hedge fund Alden Global Capital), Rosenfeld led SCNG's reporting on the pandemic for L.A. County, which includes six newspapers. He'd known even before the pandemic that his time in the industry was coming to an end. "I just couldn't afford to make so little money anymore," he said. Rosenfeld was bringing home $45,000 a year and said he wasn't offered a raise since taking the job in 2017.
QUICK STAT
The Bureau of Labor Statistics predicts journalism jobs will decline by 4.8% by 2030, after already shrinking from nearly 66,000 workers in 2000 to 52,000 in 2019.
The pandemic "magnified a lot of those things that are already present for journalists: burnout, stress and anxiety. It accelerated a lot of those feelings," Rosenfeld said.
The effects of the pandemic on journalists are ongoing. People are continuing to quit their jobs, leave the industry or shift roles, citing burnout from the pressures of working under the shadow of a pandemic while already in a stressful career path. The pandemic seems to be pushing journalists who were already on the verge of leaving to the brink, and those that have left are not looking back.
In addition to Rosenfeld, Digiday spoke to three other former journalists who quit their jobs within recent months because of burnout.
Those four journalists are far from alone in their exodus from the industry. The Wall Street Journal found that the Bureau of Labor Statistics predicted journalism jobs would decline by 4.8% by 2030, after already shrinking from nearly 66,000 news analysts, reporters and journalists in 2000 to 52,000 in 2019. However, there seems to be an influx of openings for journalists this summer, though how each organization defines the job varies. LinkedIn has seen a 39% increase in the hiring rate for the Media & Communications industry from July 2020 to July 2021, according to its monthly Workforce Report. The report based on June data showed a 111% increase year-over-year (LinkedIn calls this the "great reshuffle," where people are switching and leaving jobs at an increased rate). From August 2020 to August 2021, job listings site Indeed saw a 35% increase in journalism job postings (per 1 million job postings).
The long-lasting effects of the pandemic on journalists' mental health
Most of the journalists that Digiday spoke to knew the end was nigh for their journalism careers when the pandemic hit. "It was a lot of factors coming together, pointing me in one direction that I knew I was already going to end up in any way," said Tim Herrera, the former founding editor of The New York Times' service journalism vertical Smarter Living, who quit his job in July.
Herrera suffered from "extreme burnout," and a "type of exhaustion that a week-long vacation doesn't fix, as a direct result of the pandemic," he said. Journalists generally work under immense pressure to meet continuous deadlines and accurately report, but the type of stress Herrera was experiencing was "on a whole new level."
Herrera's mental health did not improve as the pandemic wore on. "For my own sanity, before I was in a full-out crisis, I took leave for a couple of months," he said. But it wasn't enough. This spring, he felt dread when he thought about returning to work — and not because he didn't love his job or his coworkers — because he did. He didn't have the energy anymore, physically, to be "on a regimented schedule" to meet deadlines, attend meetings and take phone calls.
At the start of the pandemic, Rosenfeld felt "thrilled" to be covering the medical crisis in L.A. County, given his previous experience covering healthcare. He felt prepared for the moment. His byline was on the front page of the newspaper every day, he said. But instead, the job "kicked my ass."
I broke. I got so burnt out. I didn't even realize how much of an effect it was having on me.
"It just wore me down. I broke. I got so burnt out. I didn't even realize how much of an effect it was having on me. In February of this year, I couldn't do another day. I had a breakdown. I was so depressed," Rosenfeld said. He attributes the breakup of him and his girlfriend to the "stress and pressure" of his job. COVID-19 "naysayers" were attacking him online for his reporting on the pandemic.
Both Rosenfeld and Herrera said they noticed they were not putting in the same amount of time and energy into their jobs anymore this summer — about a year and a half into the pandemic. Their work ethic deteriorated. And they started looking for jobs in other industries.
"It felt like every other day someone was tweeting 'I'm done with my job, and I feel great,'" Herrera said. "Seeing other people successfully leave their jobs and be OK was really inspiring to me."
A former Wall Street Journal reporter was two years into his time at the business publication before he quit last month to work at a tech start-up. The pandemic "made you reassess what you're spending your time and energy on. If it didn't feel good to you, why keep doing it? It made it easier for those kinds of decisions," the reporter said.
The pandemic seems to have opened up the floodgates for people to reassess what makes them happy during the workday. If it was fulfilling. If, when faced with their own mortality as death tolls rose around the country, their priorities were in the right place. If the demands of their jobs were worth it anymore. For people like Herrera and Rosenfeld, the answer was a resounding no.
All of the journalists Digiday spoke to remain concerned about the media industry and those still in it. Rosenfeld said he was getting paid $22 an hour to do gut-wrenching work. It was like working at McDonald's, he said. "We have to find a way to make this industry more sustainable," Rosenfeld said. But for now? "My advice for people: have an exit strategy."
What former journalists are up to now
Digiday spoke to Herrera after he quit, while he was on a month-long vacation in Hawaii. "I'm retired now," he joked. He spoke of the freedom of not answering to any bosses and going to the park to read all day — if he feels like it. "My mental health and overall satisfaction are higher than it has been in a year and a half. I've never been this stress-free in my adult life," he said. "My burnout and exhaustion just melted away."
Rosenfeld teaches sailing lessons and charters boat rides from his sailboat. He also has a real estate license and is helping conduct investigative research for attorneys. And he's a Lyft driver from time to time. All in all — he's making more money now. "I'm in a really good place. I can satisfy a lot of things I enjoyed before [as a journalist], without the stress and anxiety." His gig jobs allow him to go out and talk to people, "which is what I loved about being a reporter."
Mike Rougeau, the former managing editor at gaming website GameSpot (owned by Red Ventures), had his last straw and quit in September. He explained in a Twitter thread that he left the industry due to mismanagement by the company, and the toll of a decade spent in the "exhausting and soul-crushing and thankless" world of the media. He is now an operations manager at a dog rescue organization called Wags and Walks, which he said is "much more fulfilling so far."
Young people can build their own platforms to tell their own stories.
Herrera, who frequently spreads the gospel of quitting your job on Twitter, recognizes his own privilege in being able to do so. "I have no family to support. I've built up my own personal safety net [over the years]. I understand flat-out quitting isn't an option for a lot of people."
The Wall Street Journal reporter has seen many colleagues in the media quit their staff jobs to try out freelancing or storytelling on their own platforms. "We live in a society where we don't need mainstream publications to share our perspectives. We have less dependence on these institutions compared to previous generations. Young people can build their own platforms to tell their own stories," he said.
Herrera is one of those people. He is relaunching a project he started last year, called Freelancing with Tim, a weekly newsletter and workshops for journalists to help them navigate the freelance world.
"The pandemic has drained the life out of [these journalists]. My answer to them is to quit your fucking job," Herrera said.
https://digiday.com/?p=426075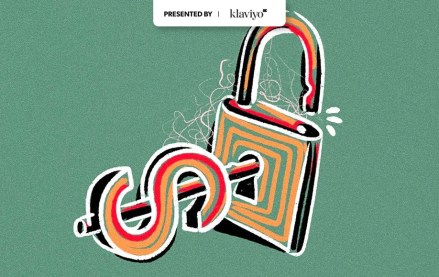 December 8, 2023 • 5 min read
Future plc's CFO Penny Ladkin-Brand announced on Thursday that she is stepping down, as the U.K.- based media company reported declining revenues and a new two-year investment plan to get back to growth.
December 7, 2023 • 13 min read
In this week's Media Briefing, publishing executives share how the task forces they created earlier this year to oversee generative AI guidelines and initiatives have expanded to include more people across their organizations.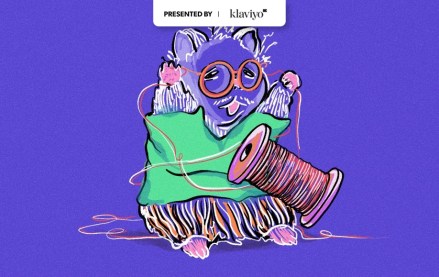 December 5, 2023 • 6 min read
News publishers are cautious to pour more resources into Threads, as limited available data makes it difficult to determine whether investing more into the platform is worth it.