This article is from Digiday's new magazine, Pulse, a quarterly print publication about the modernization of media. The first issue examines the perils and opportunities of publishing in the age of platforms. To download the 60-page magazine, please visit the Pulse page. 
In the Gartner hype cycle, advertising technology is firmly stuck in the "trough of disappointment."
This is, in many ways, patently unfair. The shift from manual and inefficient ad buying practices to automated and data-driven ones is a no-brainer. There's little doubt that automation will play an ever-larger role in advertising. Yet ad tech in 2016 is a victim of its own success. Few people fight its ascendency, but nagging questions have arisen based on outsized expectations.
Talk to brands and publishers, and the formulation is basically the same. There are plenty of tech vendors but not enough standards, driving marketer frustration to an all-time high. Consumers don't trust ads, as evidenced by the rise of ad blocking. Meanwhile, venture capitalists are pouring less money into ad tech.
Too much complexity
The LUMAscape lays bare the sheer amount of fragmentation in ad tech: "There are too many vendors claiming they do too many things for too many people. It's turned ad tech into a commodity market," said Brian Ferrario, vp of marketing at programmatic ad company Drawbridge.
Such fragmentation gives rise to ad fraud and ad blocking. Advertisers are still spending millions on fraudulent impressions. Programmatic display ads attracted 14 percent more bot traffic than average while programmatic video had 73 percent more bots, according to Outdoor Advertising Association of America's fourth-quarter 2015 report. And the same report shows that 40 percent of the world's Internet users have installed some form of ad blocker, up from just 28 percent in mid-2015, fueled by concerns about being tracked and a Web-surfing experience bogged down by slow-loading ads.
Transparency is another issue. Most advertisers and brands are unaware of all the commissions they pay to the players in the ad tech chain. Recently, the Interactive Advertising Bureau released a Transparency Calculator. Ironically, conversations with some advertisers show that few even know their number of "Buyer Technology Layers" when using the calculator, nor how much they pay for each layer.
Research by Digiday with Sonobi in March showed that nearly 73 percent of 274 media buyers surveyed said that placement transparency was essential in their decision to shift more ad spend from direct to programmatic. Infectious Media's 2015 survey shows that 65 percent of B2C marketers considered "lack of transparency of financials" as the main barrier to increasing programmatic ad spend.
"Many companies added multiple technology layers that charge additional fees on top of the inventory cost that can add up to 50 to 70 percent [of the total expense]," said Maciej Zawadzinski, CEO of ad tech development company Clearcode. "It's neither healthy for the buy nor the sell side."
Although there are industry standards for programmatic ads (for example, the IAB's mobile programmatic playbook), they are not followed as closely as they should be, according to Jason Kint, CEO of trade association Digital Content Next. "Intermediaries and ad tech companies without transparency do not have the same accountability to provide value, trust and follow standards," said Kint. "In other words, the industry spent billions of dollars on ad tech over the past few years, and the consumer's needs were lost."
Adding to all the above issues, tech funding is slowing down. U.S. venture capital decreased from $31.1 billion in 2014 to $28.2 billion last year, according to Bloomberg, which leads to less funding for tech startups this year. Meanwhile, there were no tech IPOs in the first quarter of 2016. Jamie Hill, chairman and CEO of adMarketplace, thinks that a lot of ad tech companies went public too early, and now they are either down or folding.
"Look at most display and programmatic companies, and you'll see [their shares are] down 50 percent this year," said Hill. "They have little to no technology and are operating in a programmatic marketplace that's riddled with inefficient traffic. But private equity forced them to go public." 
Rocket Fuel, for example, laid off 129 employees (11 percent of its workforce) last year. In Q4 2015, the company's highest stock price was $5.6 per share compared to its IPO price of $29 per share in 2013, according to its annual report.
The negativity can be justified
Ad tech's intricacy doesn't mean that brands don't want to invest in it any more. Now, more than ever, companies want to find ways to optimizing their advertising efforts and maximizing effectiveness, according to Yakov Bart, marketing professor for Northeastern University's D'Amore-McKim School of Business.
"They don't want to miss out on programmatic, because when they do it right, they can largely increase efficiency," said Bart.
The need for ad tech won't go away anytime soon. While targeting and attribution are getting complex due to increasing device fragmentation, brands and agencies are becoming more sophisticated – they are doing due diligence more often to examine ad tech solutions. Venture capitalists, on the other hand, are becoming more selective, chasing fewer yet larger deals.
"We've seen some big funding announcements and exits recently across the landscape. Clearly, there are companies that are proving their value to the right suitors," said Drawbridge's Ferrario.
Programmatic video ad tech platform Coull, for example, secured additional investment of 6.3 million in February to launch its video ad exchange. Meanwhile, Facebook decided to shut down its ad tech arm LiveRail's ad server in January because the business is tiny.
A shakeout is coming
Ad tech is going through cycles of hype and acceptance, and it will eventually mature into a functional standard. As complicated as it is, there's no single way out of ad tech's midlife crisis. But tech solutions will be simplified for both the demand side and the supply side, which will bring more transparency to the market, Clearcode's Zawadzinski predicts. After all, on the demand side, companies have already started consolidating different products into single stacks such as Google 360 Suite, Adobe Marketing Cloud and Oracle Marketing Cloud.
"These tools simplify the workflow for marketers, although they are still relatively complex to understand and require a lot of training to leverage their full potential," said Zawadzinski.
For the time being, programmatic is a perfect competition market where the price of every impression is determined by the auction. There, one brand may have to work with more than 10 tech vendors simultaneously to run programmatic campaigns across different devices and ad formats. As companies increasingly look to execute all of their programmatic campaigns with just one or two tech vendors, expect a massive consolidation.
"I expect we will see substantial consolidation in the ad tech sector fueled by firms' needs to have access to expertise encompassing a variety of programmatic approaches and independent verifications," said Northeastern University's Bart.
He added that gradually some tech vendors will drop out of the game either because they are not profitable or they cannot find their next round of funding. And big players like Google, Facebook and Adobe will further acquire smaller survivors. By then, those conglomerates can perhaps refine their technology and seriously address the fraud and transparency issue.
https://digiday.com/?p=170336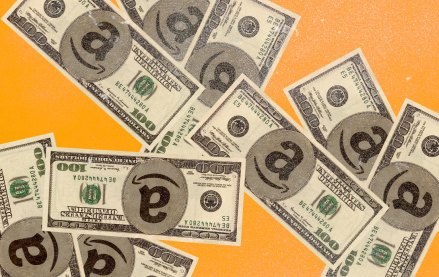 September 27, 2023 • 6 min read
The agency accused the e-commerce giant of conducting a range of anticompetitive behaviors that hurt both shoppers and sellers.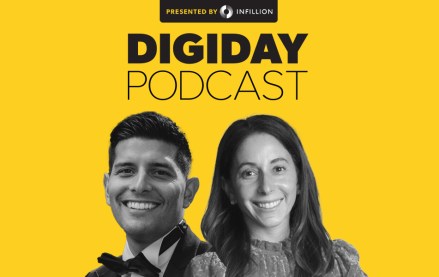 September 26, 2023 • 3 min read
In a live recording during the Digiday Publishing Summit, the news executives called for more nuanced conversations with advertisers around their brand safety concerns.
September 26, 2023 • 4 min read
After investing in one generative AI startup and suing another, the company will let customers create images on its website and an API.