The publishing climate today is, in a word, messy. Display advertising, the industry's lifeblood, is on the ropes. Readers don't seem to care where their news comes from, and publishers are competing with the likes of Facebook, Netflix and YouTube for surfers' attention.
So why start a media company today? You'd have to be crazy, right?
Not so fast. Despite industry uncertainties, founders of sites like The Daily Dot, Skift and The Information have made the brazen, almost crazy, move to jump head-first into the world of publishing. And they seem to be pretty optimistic about it, against all odds.
Here, then, is a look at what's driving the latest crop of publishing entrepreneurs, for better or worse.
Skift
In two years, travel site Skift has gone from being the travel industry news rookie to its daily must-read. That's rarely easy to pull off, but Rafat Ali, the company's CEO, said that Skift did it by finding an underserved vertical and developing a strong brand and product offering around it. And the Web makes all of that easier, not harder, to do.
"The building of a brand matters a lot in media," Ali said. "You want to be in the position where people grow to be fans, not just readers. It's hard to achieve that in any other sector."
Having a strong vertical focus also opens the door to a range of new business lines. For Skift, this means being able to sell research reports, events and data to its target audience.
The Information
The Information, which launched in December, is rare among technology sites in that it asks readers to pay for its content. And while that seems like a nutty proposition in the age of infinitely free information, Jessica Lessin, the company's CEO, argues the opposite: Readers are willing and able to pay for content — assuming you know who those readers are and how to best serve them.
"The economics of what we're trying to do are favorable because we have a lower cost equation and a much greater demand for our product," she said. "What we found was an area with greater-than-ever demand and lower-than-ever costs."
The Daily Dot
Few in the digital publishing world  would argue that the industry has everything figured out. But Nicholas White, CEO of The Daily Dot, said that the messiness is actually a good thing — particularly for smaller, more nimble media companies.
White shares the view of Amazon CEO Jeff Bezos, who often argues that the companies that thrive are the ones that are able to do things well, even though they're difficult. "Starting a media company may be one of the hardest things to do in business right now," he said. "But it is worth doing."
Mic
Sometimes the most compelling reason for starting a media company is also the most simple: do what you're passionate about. Chris Altchek, CEO of the millennial-focused Mic (until recently, PolicyMic), said that he and co-founder Jake Horowitz were able to look past media's dicey situation because they were personally driven to pursue it.
"This is the first time in history that someone can post a story on social media and millions of people can see it within minutes," he said. "The rules of media are being completely rewritten, and we feel there couldn't be a more exciting time to be a part of it."
https://digiday.com/?p=78874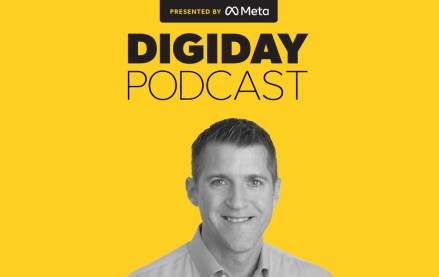 November 28, 2023 • 4 min read
Google's vp of global ads is confident that cookies will be gone from Chrome by the end of next year, despite all the challenges currently facing the ad market.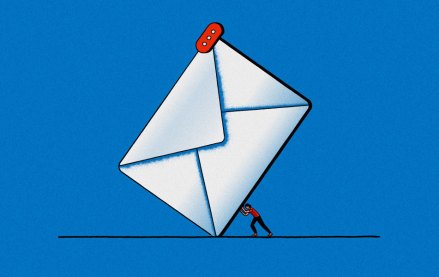 November 28, 2023 • 6 min read
Some email newsletter platforms' click-through rates are actually click-to-open rates, which are measured against the number of emails opened rather than the emails sent. But buyers seem to prefer it that way.
November 24, 2023 • 5 min read
Publishers' events businesses picked up pretty significantly during the back half of this year — and they will focus on sustaining that lift into 2024, according to Digiday+ Research.