Why publishers are tapping the beauty category for newness and growth
September 26, 2018 • 7 min read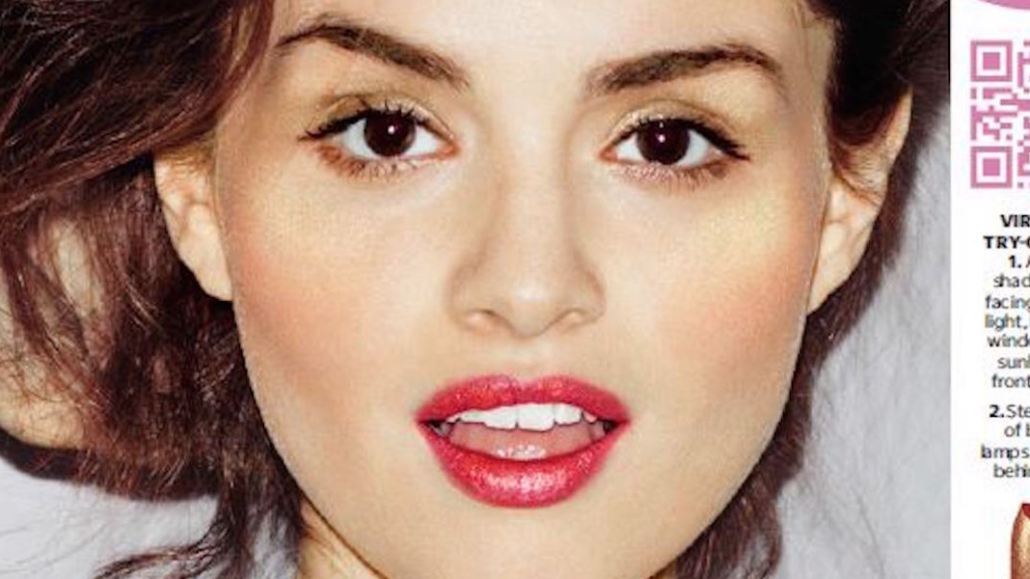 When Cosmopolitan senior vice president, publisher and chief revenue officer Donna Kalajian Lagani was looking at ways to rethink the title's October print advertising pages, she turned to the beauty category. Beauty is crucial to the Cosmo audience, she said — it's made up about 60 percent of all of its advertising volume in 2018, which is up 55 percent from last year.
Thus, Lagani spearheaded a partnership with Perfect Corporation's YouCam to enable readers to virtually try-on makeup on Cosmopolitan.com after snapping a photo of a special QR code in an eight-page native content package in the magazine. As of last December, Perfect Corporation boasted over 500 million downloads across brands, globally; meanwhile, Cosmopolitan's monthly print readership is nearly 15 million and it sees 21 million unique visitors per month online. Digital has been a high point for Cosmo: Since the magazine's site relaunch in May, traffic is up 12 percent compared to last year.
Cosmo's beauty-minded collaboration with YouCam makes it the fourth publisher to invest further in the beauty category in a matter of weeks. In September alone, Condé Nast announced the debut of its Beauty Studio, a 2,600-square-foot physical space at Condé Nast's 1 World Trade Center headquarters for in-house editorial brands and external advertising clients to create beauty content; Dazed Media in the U.K. launched its new platform, Dazed Beauty, aimed at rethinking beauty coverage with a bent towards inclusivity and diversity; and women's online media site Refinery29 launched its first beauty product collaboration with Revlon, called Make Your Mark, which features a lip kit of lipsticks and lip balms.
According to Euromonitor International, the global beauty and cosmetics market was worth $465 billion in revenue in 2017 and is expected to grow by more than 14 percent by 2022. Beauty is a sizable opportunity for publishers as they are looking for new ways to resonate with their readers. This is especially true as print magazine advertising sales continue to fall: Ad buying firm Magna reported a 13 percent decline in 2017 and a similar double-digital decline rate for 2018.
Certainly, the push for publishers to focus more on beauty partnerships comes at a time when traditional advertising revenue is dwindling. As companies like Hearst, Condé Nast and Dazed Media look for alternative revenue streams, it's hard to ignore the excitement around the beauty industry on channels like Instagram and Snapchat.
"Trying to look outside standard business decisions with their customers and make an emotional connection with them is very powerful; that builds longterm trust," said Ken Pasternak, president of branding agency Marshall Strategy. "Beauty is a category that has tremendous personal relevance, so publishers have to engage with consumers in a new and personal way."
Appealing to a beauty-centric audience
According to parent company Hearst, Cosmopolitan has more than 81 million monthly beauty-obsessed consumers across its print and digital audiences, so the content is endemic to its millennial demographic. Furthermore, the Cosmopolitan reader finds beauty content the most compelling compared to fashion or lifestyle, said Lagani.
"The YouCam makeup try-on amplifies the beauty experience," she said. "It's gets our Cosmo reader to actually connect more with her favorite products and products she is interested in learning more about."
Creating Condé Nast's Beauty Studio, where Condé Nast editors will help navigate video and social production and still-life photo shoots for clients, came from a similar vantage point, according to Lucy Kriz, Condé Nast chief industry officer. Across its print, digital and video brands, including Vogue, Glamour and Allure, the publishing company reaches more than 120 million consumers — beauty is also its largest category.
The same can be said for Refinery29: Philippe von Borries, co-founder and co-CEO, said, "Beauty is central to Refinery29 — over 90 percent of our audience comes for beauty content." In 2018, alone, the website's editorial content within its beauty vertical outperformed other verticals by 50 percent in terms of average visits.
Using what's worked in the past
In many ways, Cosmopolitan's YouCam partnership plays off of past learnings. In December, the brand placed Snapcodes in its pages to unlock special content, like beauty and style tips, gift ideas and streaming workouts. In March, Cosmopolitan placed scannable Amazon SmileCodes, or branded QR codes, on its print pages, which linked to sales pages when using the Amazon app — Seventeen did the same on its pages.
While neither activation was beauty-focused, Cosmopolitan reported that the March SmileCodes had a 13 percent conversion-to-sale rate. Using the tech-enabled click-to-buy data, Lagani felt confident Cosmopolitan could capitalize by offering a similar makeup experience to beauty junkies — this time with AR at the forefront. This paralleled a company-conducted survey: Cosmo found that 72 percent of readers would like to virtually try-on makeup, and that once they do, they are twice as likely to make a purchase. That Cosmopolitan's millennial readers are already so selfie- and phone-focused provided further fervor around the YouCam play.
The Cosmopolitan/YouCam experience is also live on the magazine's Instagram page via Stories, and the title will add the feature, which is currently sponsored, to editorial content in early 2019: One editorial beauty page per issue will feature the try-on technology, as will one beauty look online and one on social – other Hearst titles, like Women's Health and Seventeen magazines will follow suit.
Refinery29 has been partners with Revlon for over five years. Most recently, the two brands partnered on a sponsored, custom content featuring model Ashley Graham around Revlon's "Live Boldly" campaign. In 2015, they collaborated on an astrology-focused "Sign of Love" custom series that combined makeup looks, photography and video how-tos. Von Borries called out the latter as "one of our most successful branded partnerships to date," though he wouldn't provide figures.
The Make Your Mark collaboration around lipsticks and lip balms was smart business for both brands, as Refinery29 content around lipstick is viewed on average 33 percent more than other beauty stories. According to Debra Perelman, Revlon president and CEO, it helps that Refinery29 appeals to millennials, a demographic Revlon, like many heritage cosmetics companies, is after.
"Refinery29's voice is very much aligned with Revlon. They're optimistic. They're inclusive. They're speaking to the younger generation in a culturally relevant way," she said. "We know today's millennial consumer sees companies who are passionate about female empowerment as innovative."
Tapping into Refinery29's audience through Revlon product allows the cosmetics company to change its existing market perception, said Pasternak. "What better way for advertisers to find new groups of consumers than to align themselves with a brand or publisher, where there is already built-in loyalty?" he said. "Borrowing some of Refinery29's credibility is helping Revlon, and the revenue opportunities are real for Refinery29. It's a worthwhile endeavor for publishers and beauty brands to figure this formula out."
The reach for revenue
Cosmo's YouCam try-on experience, Dazed's beauty platform, Refinery29's Revlon product and Condé Nast's beauty-centric studio are all ways to reinvent beauty revenue. They are also welcome departures from the idea that magazine-branded subscription boxes, events and affiliate-link marketing are the only way to create increased overall company value in the beauty category.
Refinery29's product partnership will pad the bottom line, but it's not the only option. Dazed Beauty, which debuted on Instagram first on Sept. 6 and launches its website on Wednesday, plans on monetizing itself via branded content and display ads. Dazed Beauty's first ad campaign for a Maison Margiela fragrance is set to run at the end of September. Creative director Isamaya Ffrench told Business of Fashion Dazed Beauty's launch was a way to modernize heritage beauty brands' marketing formulas with a bent towards digital. Currently, Dazed Media makes 35 percent of its revenue through display advertising and 65 percent from branded content.
Condé Nast will be creating revenue opportunities for itself through the short-form content (both branded and white-label) it creates for brands in its Beauty Studio, as well as through studio sponsorships. For the September Beauty Studio launch, Neutrogena and Dyson Supersonic are presenting sponsors and have created white-label, social-first campaigns with Condé Nast. In exchange for studio sponsorships, Neutrogena and Dyson products will receive placement in the studio through the end of the year.
And Cosmopolitan is also paying forward the sponsorship opportunities: Its October native spread is sponsored solely by Macy's, and the product featured in the unit is by Juicy Couture cosmetics, which is sold exclusively at Macy's. Beauty brands can also choose to activate and sponsor the virtual try-on experience digitally- or socially-only, as Shiseido is doing at the end of October around its recent color cosmetics relaunch.
Though Hearst is featuring the YouCam virtual-try experience in Women's Health and Seventeen as of 2019 (both on the sales and editorial fronts), Lagani wouldn't specifically say if the same opportunities will be presented to the other Hearst titles, like Elle and Harper's Bazaar. Still, it is likely.
"Nothing is confirmed, but based on the success we had with Amazon, other Hearst titles are interested and want to follow our lead," she said.
https://digiday.com/?p=304820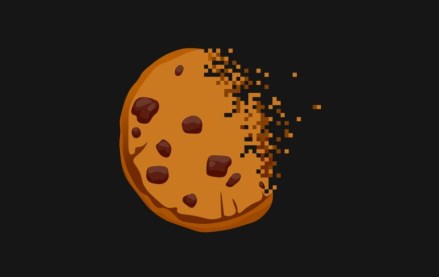 September 21, 2023 • 9 min read
Publishers who attended the Digiday Publishing Summit opened up about their top challenges, concerns and curiosities during closed-door, anonymous town hall meetings.
September 21, 2023 • 4 min read
WBD is seeing ad revenue growth from its YouTube channels and engagement on Threads surpass performance on X.
September 21, 2023 • 4 min read
Powering all of Amazon's hardware is an updated large language model, that could help connected devices actually be smarter.