After years of allowing third parties to plunder precious publisher data, publishers are now starting to take control of their data.
It's always best to own, not rent, your audience. Same is true with data. Publishers are realizing they should be in the driver's seat. That can mean everything from installing data-management platforms, putting in place strict controls on what types of data advertisers can collect and coming up with their own data-centric ad products.
These moves, while far from universal, hold out hope that the data-driven ad world doesn't have to function as a race to the bottom for publishers. And there's little choice, as the desire from clients to efficiently reach specific audiences isn't going away anytime soon. Having their own data allows publishers to go to market to sell the same story marketers are selling.
"Publishers are a lot more, what I call, data aware," said Brian Fitzgerald, co-founder of Evolve Media. "They never were before. They're trying to figure out what type of meaningful first-party data they have and are able to collect, and answering that question first."
If that answer is they have meaningful first-party data, they're now figuring out how to block people from accessing that data. It can use services like Evidon to do an audit on just who is dropping cookies or firing pixels. That's the first step to getting the data house in order. While the perceived big threat is data-leakage, according to Business Insider's Bridget Williams, the issue has more to do with publishers not knowing where their data is ending up.
"Publishers are looking for good tools to see in real time what is happening, from whom, why and, then, importantly, be able to respond," Williams said. "Let's understand it and put a value on it and judge accordingly."
The next level is deploying a DMP like Krux to understand to figure out how to segment their own data. For publishers, this means getting a first-party data strategy beyond simple behavioral targeting. Last December, Hearst, through its agency iCrossing, picked up DMP Core Audience to blend first-party and second-party data.
"In some cases our advertisers are further along with their own data strategies, with their own consumer profiles," said Kristine Welker, chief revenue officer at Hearst. "We have the ability to not just leverage our now consumer segments but set up through our exchange to work with marketing partners to bring data together."
Forbes uses first- and third-party data to segment out its site, having all the channels pixeled so that it can overlay third-party data to get an understanding of the audience composition and reach to know what audience is going where.
"In the pre-sale, RFP process, we can say these are the audience members that go to these sections or channels," said Meredith Levien, chief revenue officer at Forbes. "The second thing: Here's how we reach a broader audience, and when a campaign runs, here's who we actually reached and how it matches up. Sites weren't doing that at the level of detail."
This is a turnabout in a sense. The ad tech world, which runs on data, has developed with a distinct bias toward the buy side. Only recently have publishers gotten a similar array of tools to deploy to sell data-enhanced advertising of their own.
"Advertisers have been good at that data; publishers haven't felt the need for that as much," said Anke Audenaert, a vp at OpenX. "Publishers should be in the driver's seat. They have the content. They should use and control those assets to control the revenue that comes out of that."
However, for many digital publishers, there's been a reluctance to understand the power of their data.
"I think it was driven by fear over audience-buying in advertising, because the power of publisher content and brand had been paramount," Williams said. "And it was really the Wild West; it still sort of is. There are also more tools for publishers now as opposed to marketers."
And that could be better off for everyone, middlemen excluded.
"If you can remove some of the intermediaries from you and the client, and you and the customer, there are more pennies left for every single dollar," said Robyn Peterson, Mashable's chief technology officer. "At a higher level, you strategically sell your inventory in ways better for the brand."
Image via Shutterstock
https://digiday.com/?p=36435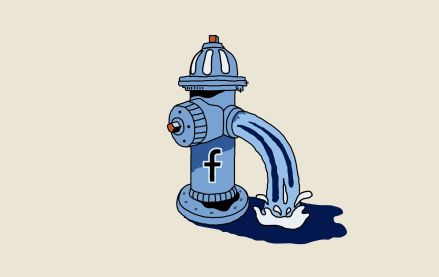 October 4, 2023 • 5 min read
•
•
Publishers are still feeling the effects of a change Facebook made in May that caused a steep decline in referral traffic. Nearly four months later, publishers aren't sure when — or if — that traffic will come back.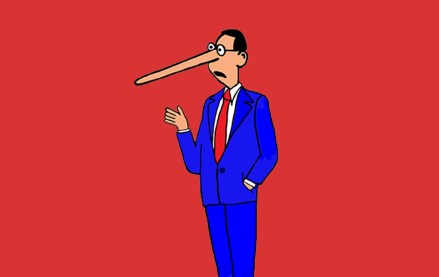 October 3, 2023 • 7 min read
•
•
A new definition for MFAs is available but the vague nature of the guidelines is leading to a lack of standards that might prevent adoption.
October 2, 2023 • 1 min read
•
•
The publishers who attended DPS were focused on the potential upsides of applying the technology to their operations while guarding against the downsides.