The revolution in multimedia storytelling — colloquially known as "Snowfalls" after the original effort by The New York Times — has swept through digital publishing in the past year. Now comes the hard part: figuring out how to integrate advertising to make Snowfalls financially sustainable — and, perish the thought, profitable.
To date, many publishers are  treating their Snowfalls as loss leaders. They seem to be taking a page from Silicon Valley: create something that's great for the audience, worry about the business model later.
The Wall Street Journal, for instance, on Friday published "Against the Wind: One of the Greatest Comebacks in Sports History." The story features all of the elements we've come to expect from the storytelling style epitomized by the groundbreaking 2012 New York Times interactive "Snowfall" — large photos that take up the entire screen, parallax scrolling, infographics and video. One digital publishing staple is noticeably absent, however: The story has no ads. And that's just fine, the Journal said.
"For a newspaper like ours, not every piece of content has to be monetized," said Trevor Fellows, the Journal's global head of sales. "If you engage the reader with fascinating content, everything else will fall into place."
"Against the Wind" was the Wall Street Journal's third such interactive story, none of which has ads. The Journal sees its in-depth, interactive stories as showpieces for the publication, Fellows added. Attention generated by these ambitious projects will hopefully attract new readers, who will hopefully become new subscribers, the thinking goes. To that extent, "Against the Wind" was not behind the Journal's paywall as of this writing. But not every digital publisher has the luxury of financing these projects with the subscription revenue the Journal enjoys.
There's no real good solution when it comes to standard display ads. The Snowfall experience is far different than the typical boxes of standard webpages that IAB display ads can be jarring. For instance, Vox-owned gaming site Polygon used custom ads for a pair of recent "Snowfall" stories with an old school banner ad. Polygon, which did not return calls before deadline, incorporated a full-screen banner ad for the latest "Madden" game into its recent review of Microsoft's Xbox One and a similar ad for Day 1 Digital, an online game marketplace, for its review of Sony's PlayStation 4. The ads act as interstitial banner ads in that they completely take over the screen at select points in the reading process.
Complex has taken the opposite route, using the parallax model to create interactive, feature-length native ads. The publisher teamed up with shoe brand Converse this past fall for a music story in which Converse shoes were as prominent as the bands covered.
On Monday morning, Complex will launch a Mountain Dew-branded interactive feature about professional snowboarder Danny Davis. That story is housed under green-label.com, a Complex editorial operation that features Mountain Dew as its exclusive sponsor.
"It's true branded content," said Complex CEO Rich Antoniello. "It's not overt, and it's not meant to be." Complex only creates these branded interactive stories for his biggest clients, ones that spend over $1 million annually, not as "one-offs," Antoniello said.
Eventually, publishers are going to need to find a model that supports these expensive storytelling endeavors. It's all well and good to say they're showpieces to attract audiences, but that's not going to fly at a time when publishing is under more pressure than ever to support itself commercially.
Music publisher Pitchfork has done well-received "cover stories" — like a piece on indie rockers MGMT and a feature on French dance duo Daft Punk — that haven't featured ads. That's changing. Pitchfork's vp of sales Matt Frampton said Pitchfork is looking to integrate ads into its April and May cover stories. Pitchfork plans on charging advertisers between $25 and $30 CPM for full-screen takeover ads on these stories, more than the $15 to $18 CPM it sees for its standard ad impressions. Frampton thinks these costly, heavily-reported stories will be profitable once monetized.
"Even if I can't trace a dollar figure back to those features, specifically, they're why people read Pitchfork," Frampton said. "We don't have to monetize each piece of content itself."
https://digiday.com/?p=66555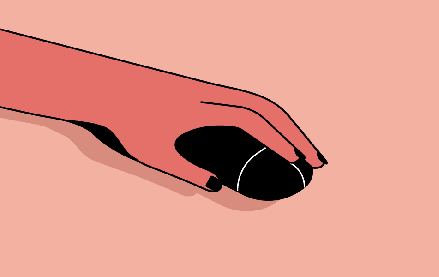 December 1, 2023 • 3 min read
People claim that the role of chief diversity officer is vanishing. However, AI is booming, and the CDO can help ensure responsible AI.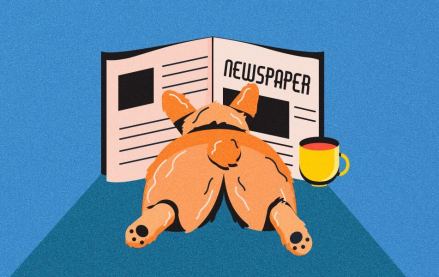 November 30, 2023 • 4 min read
Digiday+ Research found that publishers' programmatic ad revenue didn't quite live up to expectations this year, but they still see it as a growth area.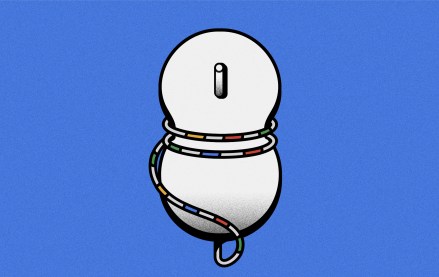 November 30, 2023 • 13 min read
For a couple of publishers, referrals from Google are down upwards of 60%.