In The New York Times' Innovation report, one of the big missed opportunities called out was the use of its archived content. It's one of the big advantages legacy publishers have over digital upstarts: access to years of high-quality content — content that can be resurfaced or repackaged and sold to both readers and advertisers.
"It's the wonderful thing about the digital environment, that these things get new life," said James Bennet, co-president of The Atlantic.
With print economics as challenging as they are, reusing old content is a tactic publishers can't afford to ignore, even if the incremental revenue is marginal. The Times' new Cooking vertical, with an archive of 15,000 recipes by cuisine and other filters, is a good example of what publishers can do with their evergreen content. But as other publishers have found, past news articles also can be dusted off when they're relevant to current events.
For its part, the New Yorker has long repurposed its archives as print anthologies on topics ranging from cats to food. Now, it's taking that coffee-table book approach digital. Since 2011, it's published eight single-topic e-anthologies, drawing from already published material. Readers have downloaded them a total of 750,000 times, the magazine said. Some are single-copy purchases of $2.99 each and up; the rest were downloaded as part of a subscription, a benefit The New Yorker uses to entice people to subscribe or renew existing subs.
"You're monetizing it from the advertising side and the consumer side," New Yorker publisher Lisa Hughes said. "You have the long tail of people buying it as a single copy. We also push it out to subscribers. And advertisers love them — they can own it entirely."
Publishers also are getting a traffic boost from pushing out old-but-relevant articles and reselling back issues. People wanted to read (or reread) Ken Auletta's 2011 profile of Jill Abramson after the Times executive editor was fired, for example.
Since The Economist digitized the magazine, a full 20 percent of its digital single copy sales have been archival issues. For the Atlantic Weekly app, a digest of the magazine's best stories from the past week, The Atlantic includes a story from its 157-year-old archives. (The Atlantic archives were also just featured as a category in Jeopardy, further proof that old can be sexy.)
There may not be much money in reselling archived content, but at least it's not expensive to produce, said The Economist's Paul Rossi, managing director and evp, Americas. "You can monetize it in the way the long tail works without a huge cost," he said.
Publishers from Forbes to The Economist to The Atlantic also are minting their archives by letting advertisers tap into them to build ads (usually with the stipulation that the articles were published for some time ago.) In a new twist on the old syndication model, publishers are getting distribution for their content to advertisers and other third parties through NewsCred, for one.
Even publishers that don't have timeless authors like Nathaniel Hawthorne and Henry Thoreau in their archives like the Atlantic does are finding ways to repurpose old content. Every day, Hearst Magazines promotes old articles along with new ones on its social feeds. "Evergreen always performs best in search, and what brands are discovering is that promoting it in social can give it new life," said Kate Lewis, vp of content operations and editorial director at Hearst Digital.
Obviously, there are limitations, including technological hurdles. Publishers have to have their entire archive digitized, a significant undertaking, resource-wise. Tagging conventions change, and older articles don't always show up well on responsive sites. It takes time to sift through archives, especially for those sites that post dozens of articles a day, and to track what does well and figure out how to repromote them.
Few publishers are there yet. Tension also arises when paywalled sites make too much archived content available to readers. Resurfacing too much older material on the site at once could futhermore make it appear that the publication is too poor to stock the site with new content.
Finally, some product reviews and roundups just don't hold up or need updating. For example, not every story can be as evergreen as one that Cosmo regularly resurfaces, 25 Life-Changing Ways to Use Q-Tips. Said Lewis: "A beauty hack story never dies."
https://digiday.com/?p=77446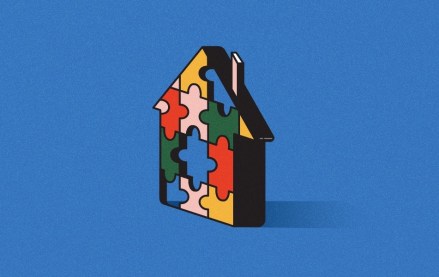 September 22, 2023 • 4 min read
Apartment Therapy's president Riva Syrop took the stage at the Digiday Publishing Summit to discuss the convergence of commerce and sponsorship revenue within its Small/Cool event.
September 22, 2023 • 4 min read
Media execs took stage at the Digiday Publishing Summit to discuss the growing importance of ROI in ad campaigns this year.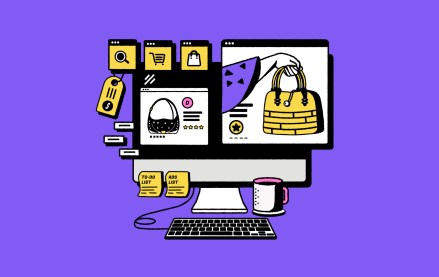 September 22, 2023 • 4 min read
CEO Satya Nadella said AI assistants will be as ubiquitous as PCs and will help users navigate across apps, operating systems and devices.