'There's no revenue on it': Why publishers aren't prioritizing Instagram Reels
August 13, 2020 • 5 min read
•
•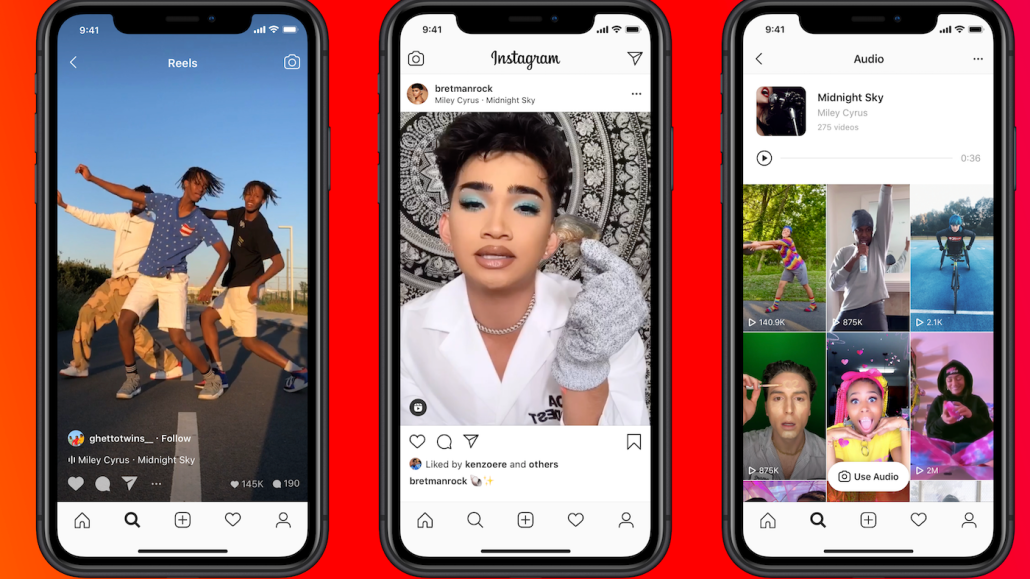 Instagram's TikTok copycat Reels has now been available in the U.S. and 50 other markets for just over a week, but so far many publishers appear to have been reticent to dive in with both feet.
Rather than create original content for the platform, publishers that have experimented with the new 15-second video feature so far have largely repurposed content they have previously posted on other platforms, such as YouTube, Snapchat and — ironically — TikTok. In fact, much of the repurposed TikTok content posted to Reels, which is situated inside the explore section of the Instagram app, is still emblazoned with the animated TikTok logo.
It's a far cry from previous platform rollouts like Facebook Watch and Snapchat Discover when big-name publisher partners were proudly included in the launch announcements. There's also little on offer for advertisers so far as Reels seeks to build a community first before rolling out ad formats and sponsored content tags.
"There's no revenue on it," said Benjamin Cohen, CEO of PinkNews. The U.K.-based LGBT+-focused digital publisher has posted just one Reel so far: a repurposed TikTok video that had notched up around 10,000 views at the time of writing.
"The problem is that TikTok [videos are] one minute [but] Instagram [Reels] are 15 seconds — we actually didn't have enough content to re-use" on Reels, said Cohen. "We didn't want to add additional workflow for a 15-second video … you can't really prioritize something which doesn't fit with the format of anything else you're doing."
Group Nine's animal content brand The Dodo was whitelisted by Instagram to get early access to Reels a couple of days before its launch. So far The Dodo has posted nine videos to Reels, which have averaged 2.7 million views per video.
A "view" on Reels is counted from the moment a video plays, though the metric is still in development, according to Instagram's help page. On Instagram feed, Facebook feed and IGTV a view is counted after three seconds.
View counts on Reels are performing slightly higher than The Dodo's IGTV content and 3.1x better than its feed content on Instagram, a Dodo spokesperson said. So far, all the Reels videos The Dodo has published have been edits of full-length, produced videos that have already appeared on IGTV or Facebook, with some added text and stickers.
"It's been really successful so far, they all have over 1 million views which we're really excited about — there was definitely more of a ramp-up period with IGTV when it first came out," said Nicole Hendrickson, senior director of social at The Dodo.
The Dodo is in talks with third-party content partners and influencers it already works with for its weekly Instagram Stories takeovers to create original Reels, Hendrickson said.
U.K. publisher LADbible has posted 15 videos to Reels so far, averaging around 2.5 million views per video. Tyla, its female-focused lifestyle brand, has posted eight Reels videos, averaging around 912,000 views per video.
"Similarly to when we launched our original IGTV content in June 2018, we understand that being proactive with the introduction of new formats can make a sizeable impact," said Sam Oakley, head of content at LADbible Group, via email. "We know how important it is to test new social formats as soon as they are available and invest in formats that resonate with our audience, such as short-form video."
Still, some publishers that have been first-movers and have built large followings on other social platforms (and even elsewhere on Instagram itself) — like The Washington Post, Vice, iHeartRadio and Bon Appétit — hadn't posted a Reel at the time of writing.
In an email response to a list of questions sent by Digiday, Instagram partnerships manager Elisa Benson encouraged publishers to hand over their Reels production "to a young rising star on their team."
"People, not organizations, tend to be the stickiest accounts across Instagram, and a new space like Reels gives publishers an opportunity to experiment with a creator-first strategy," Benson added. "Break talent — that's your KPI."
So far, content around perennially popular categories like food, fashion, beauty and humor have proven popular on Reels and using hashtags helps aid discovery, Benson said.
As for revenue opportunities, Benson said Instagram isn't expecting to announce direct monetization tests any time soon. But, she added: "The savviest publishers I work with are already huddling with their sales teams to dream up opportunities for branded content."
Reels' international launch earlier this month came at an opportune time to steal users from rival TikTok. Citing national security concerns, President Trump issued executive orders last week to prevent people in the U.S. or those subject to U.S. law from making "any transaction" with Chinese owners of TikTok and separate company WeChat, effective September 15. TikTok's owner ByteDance must now find an American buyer for TikTok if it still wants to continue operating there. TikTok said it was "shocked" by the executive order, which it said "was issued without any due process." TikTok added that it may pursue legal action against the move.

TikTok has ballooned in popularity over the past year and has around 100 million monthly users in the U.S., according to the company.
"[Instagram is] trying to be many things to many people because they want to take market share away from the competition and bring it all inside the Facebook ecosystem, which is smart — but it's going to take time for them to create any sort of separate culture inside Reels" to replicate the TikTok experience said Michael Litman, lead strategist at creative production company MediaMonks. "That's not something you can just replicate overnight."
Publishers may also be approaching new platforms and features with trepidation given the turbulent macroeconomic environment. The ad market slumped amid the coronavirus crisis, as did print circulation revenue. Publishers have been forced to drastically pare back costs, which have included scores of layoffs and closures of some titles. All the while, publishers are preparing for further challenges ahead, including Chrome's depreciation of cookies and Apple's iOS 14 privacy update.
Amid all the uncertainty, "publishers are rightly focused on the major topics that will really make or break their future … the basics," said Alessandro De Zanche, founder of media consultancy ADZ Strategies.
He added: "The road of publishing of the last 10 to 12 years is full of examples where publishers have jumped on to the first trend and buzzword and have been distracted, and haven't been focusing on what really makes them different."
https://digiday.com/?p=375064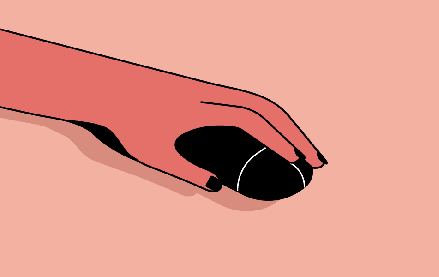 December 1, 2023 • 3 min read
People claim that the role of chief diversity officer is vanishing. However, AI is booming, and the CDO can help ensure responsible AI.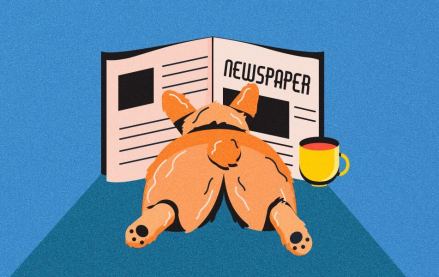 November 30, 2023 • 4 min read
Digiday+ Research found that publishers' programmatic ad revenue didn't quite live up to expectations this year, but they still see it as a growth area.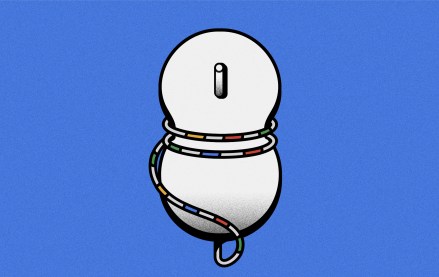 November 30, 2023 • 13 min read
For a couple of publishers, referrals from Google are down upwards of 60%.