For publishers, having a programmatic sales strategy is no longer a question of whether it's something they should do but how they should go about it. According to a MagnaGlobal forecast, nearly 90 percent of U.S. advertising will be bought programmatically by 2017, up from about 50 percent this year. But acceptance is only the first step. More hard work lies ahead.
Here, then, are four common ways that publishers are holding themselves back if not sabotaging themselves when it comes to growing their programmatic revenue.
Go back to school.
Fraud. Acronyms. Jargon. Tech vendors. Advertisers have plenty of reason to be leery of automated buying. There isn't even universal agreement on what the term "programmatic" means. Many advertisers perceive programmatic as a way to buy ad space on the cheap. So it falls on publishers to do a better job of educating clients about what programmatic can do for them.
"There's a lot of people out there who think it's just about cheap inventory," said Todd Haskell, svp, chief revenue officer, Hearst Corp. "They think, 'Programmatic: two dollar CPMs, hooray!' Hopefully, there will be more education at the senior-client level." Or they'll get overwhelmed: "The easiest way to drive customers away is to have them say, 'I can't deal with the strategy, I'll go somewhere else.'"
Don't forget the people.
A few years ago, publishers that tried to move into programmatic sales faced the threat of revolt by their direct salespeople who were worried that automated buying would cut into their lucrative commissions. Publishers now realize they need to train and motivate their salespeople to sell programmatic, if that's what the client wants. Still, pockets of resistance persist, said Evan Adlman, vp, publisher development, Americas at PubMatic. "Publishers need to realize, you can operate in the open market without fear that it'll cannibalize direct sales."
Put the premium in programmatic.
Programmatic used to be seen as a repository for unsold inventory. But increasingly, publishers are putting premium ad units into exchanges, where they can charge higher ad rates. Holding them back from doing more is the concern about overusing high-impact ads, which has contributed to the rise of native ads that blend in with editorial content. Funneling high-impact ads through programmatic pipes theoretically can result in better targeting and less audience backlash, but publishers are still cautious about going this route, said Jim Caruso, vp, product strategy, Varick Media Management.
Using data
Legacy publishers are notorious for having a trove of data on their readers, but being lousy about using it for little else than at renewal time. There was good reason for this; they didn't want to violate their reader trust by playing fast and loose with their their data. But in programmatic, which is defined by the use of data to target audiences, publishers need to package and price their data for advertisers. "Publishers don't get how to carve up their audiences in a way that's of value to advertisers," Adlman said.
https://digiday.com/?p=92084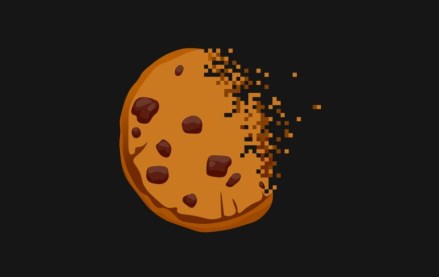 September 21, 2023 • 9 min read
Publishers who attended the Digiday Publishing Summit opened up about their top challenges, concerns and curiosities during closed-door, anonymous town hall meetings.
September 21, 2023 • 3 min read
WBD is seeing ad revenue growth from its YouTube channels and engagement on Threads surpass performance on X.
September 21, 2023 • 4 min read
Powering all of Amazon's hardware is an updated large language model, that could help connected devices actually be smarter.