Recent hiccups aside, it's clear that Facebook has the fastest growth trajectory in the field when it comes to advertising. The question for the media is industry is what it can learn from Facebook's success.
Facebook has proved to have scale like nobody else, for sure, but we need to remember that Facebook belongs to an industry that is not immune to the drastic shifts in pecking order (remember Myspace?). It's no secret that the big attraction for advertisers is basically this: data, data, and data.Data enables Facebook to provide brands with the targeting and engagement they crave. It facilitates an unprecedented level of automation that appeals to ad buyers. And it prevents Facebook ads from wasting users' time and attention. All publishers can learn from Facebook because data is something that all publishers have. A lot of the technology that has made Facebook a huge draw for advertisers can be implemented by almost anyone. It's what you do with your data that counts. After all, it's data that powers true social success, and that means more users for publishers to monetize.
Ben Elowitz writes that users who arrive at a site via social media are simply worth more to publishers: They tend to visit 70 percent more often and stay 50 percent longer, "consuming more content, page views, and advertising." He suggests publishers renew their focus on social users, by using the data they willingly provide to develop loyalty to their sites. The key lies in understanding what types of conversations your users engage in. The fact is, if you can get someone to raise their hand to say they're interested in something, they're going to convert better – and they're going to be more valuable to advertisers.
Content sponsorship can be another inspired-by-Facebook revenue-builder for publishers. After all, what are Facebook's brand pages if not a riff on the sponsorship model? The right sponsor can enhance content, and help build brand loyalty at least as effectively as social sharing.
Lastly, take a look at how you're reporting ad success back to your advertisers. We – our industry – have yet to implement standardized, meaningful metrics for the advertising we sell. It's ironic, considering how we tout the superior measurability of online ads, but fail to demonstrate in any consistent way how they translate to brand lift or conversion. Facebook's leading the way, providing marketers with a comprehensive measure of ad reach that captures paid placements as well as (free) brand-related shares. Until we do arrive at the Holy Grail of online ad metrics, publishers must do their best to understand the needs of our advertisers and report results using language that means something to them.
While you may not be participating in Facebook's IPO, you can still get paid by following Zuckerberg's example. Publishers, it's time to get rich or die tryin'.
Brian White is svp of publisher solutions at Vibrant Media, a contextual advertising company.
https://digiday.com/?p=11857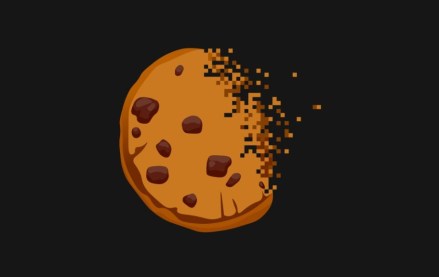 September 25, 2023 • 1 min read
During the Digiday Publishing Summit, execs from companies including Condé Nast, Dotdash Meredith and Thomson Reuters assessed the industry's readiness.
September 25, 2023 • 5 min read
Publishing executives shared their honest and unfettered opinions on the rise of generative artificial intelligence technology and its impact on traffic, IP protections, content production and jobs at the Digiday Publishing Summit last week.
September 25, 2023 • 5 min read
Here is A sampling of other AI-related news from last week.