Ezra Klein, the wunderkind behind the popular Washington Post policy blog Wonkblog, will be leaving the D.C. daily at the end of this week to pursue his own media venture.
Digital publishing executives have a message for him: Good luck: You're going to need it. Starting a sustaining publishing venture is harder than ever. It's easy to be seduced by the current vogue for "personal brands" and the ability of superstars like Kara Swisher and Walt Mossberg to plant their own flag. But when it comes down to it, this is a roll of the dice for a 29-year-old journalist steeped in the wonkier (and less profitable) public policy parts of the media world.
"I'm not surprised by it. Obviously, it's kind of part of this larger trend of journalists taking control of their brands and making money for themselves," James Del, head of Gawker's brand content studio, told Digiday. "But it's risky as hell."
Klein is just the latest brand-name journalist convinced he can create a media company around his personal fame. The problem? None who has gone before him has yet to build a sustainable business solely from display advertising — or without the protective blanket of a deep-pocketed corporate parent.
In 2011, Bill Simmons convinced ESPN to let him build and become editor-in-chief of Grantland, a semi-autonomous sports and pop culture site under ESPN's banner. Stats wiz Nate Silver was offered a similar deal by ESPN for his data journalism blog 538, whose relaunch is due out first quarter this year. Former The Atlantic and Daily Beast blogger Andrew Sullivan went solo with his blog The Dish in early 2013. Most recently, Kara Swisher and Walt Mossberg left The Wall Street Journal-owned AllThingsD to start new tech site Re/Code.
"I wonder if there's a mini-bubble happening," said David Cho, publisher of Grantland and 538. "There's a limited number of people who can do this."
While these initiatives may be reassuring signs for the struggling publishing industry, all of these ventures prove exactly how difficult it is for journalists to build viable media businesses from digital advertising alone: Re/Code is supported by its lucrative events business. A ticket to its flagship Code Conference (formerly the D Conference) in May costs $6,500. That event and its upcoming Recoding Media event in March ($100 per ticket) have already sold out.
Sullivan's The Dish earned more than $800,000 in revenue in 2013 from reader subscriptions. And while Grantland and 538 are advertising-based media models, they can pull from ESPN's long-standing relationships with brands like Anheuser-Busch and Subway to woo big-name national advertisers. Glenn Greenwald — the journalist who published the leaked Edward Snowden documents — is building his own company First Look Media, but he can rely on the deep pockets of eBay founder Pierre Omidyar, whose net worth is valued at $8.5 billion, according to Forbes.
Klein will likely have to take on funding to start his venture, and once he does, he probably won't be able to rely on display advertising to build a sustainable business, Del said. (Klein, who did not return multiple requests for comment, reportedly sought more than $10 million from the Post to build the site, with a massive staff of three dozen.)
Del said that large, national advertisers are typically uninterested in sites whose monthly uniques are below 40 million. (Gawker's own monthly uniques were just less than 47 million in Nov. 2013, according to comScore.) "Anything less than that, and you're basically trying to scrape whatever's left out there," Del said. "It's a dog fight at the bottom."
Klein's Wonkblog received 4 million monthly pageviews under the Washington Post — hardly enough to build a multi-million dollar digital ad business.
Even if Klein were to successfully migrate all 4 million of those monthly pageviews to his new site and run two display ads on each page at a cost of $10 per 1,000 impressions (CPM) — a "premium" rate according to eMarketer — his site would only be generating $80,000 per month, or just less than $1 million per year. And that scenario assumes Klein sells 100 percent of his inventory, which would be "unheard of," said Del.
"Digital display revenue is really hard to come by right now, and those CPMs are not coming up. There are more and more players every single day," Cho said.
Indeed, desktop CPMs are projected to slowly decrease for "mid-tier" publishers from $2.80 in 2014 to $2.60 in 2017, with mobile CPMs expected to stay flat at $5, according to eMarketer. Premium publishers are expected to see a slight increase, however. Desktop CPMs are projected to go from $10.90 in 2014 to $12.70 over that same time period, with mobile CPMs going from $9.70 to $11.30.
Still, some are optimistic that if Klein builds an audience, the advertisers will follow and a sustainable business, in some form, will emerge.
"If you're attracting thoughtful high-income people that want to understand the mechanics of the changing nature of politics in this country, you can monetize that audience," Troy Young, president at Hearst Digital said.
Young said Klein could resort to sponsorships, native ads, live events or a combination of all of those things to effectively monetize his site. One thing Klein won't be able to bank on is a display ad model.
https://digiday.com/?p=61784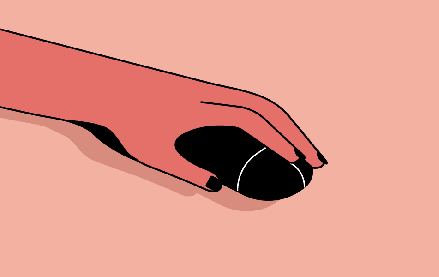 December 1, 2023 • 3 min read
People claim that the role of chief diversity officer is vanishing. However, AI is booming, and the CDO can help ensure responsible AI.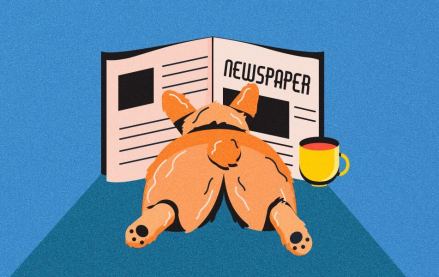 November 30, 2023 • 4 min read
Digiday+ Research found that publishers' programmatic ad revenue didn't quite live up to expectations this year, but they still see it as a growth area.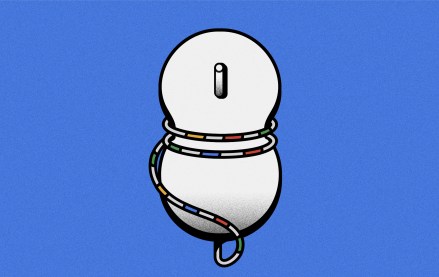 November 30, 2023 • 13 min read
For a couple of publishers, referrals from Google are down upwards of 60%.