By now, it's hard not to find a news organization that hasn't at least dabbled in virtual reality-enhanced video, which is known to be breathlessly described as "richly immersive" and having the ability to "generate empathy." There was The New York Times making a big splash with its film on children displaced by war; Discovery pumping out content weekly for its VR app; and early on, Gannett's Des Moines Register using VR for an explainer on the family farm.
But for all the hype, publishers have been cautious about making additional investments in VR.  Aside from creating VR content, publishers have to promote VR to get consumers to discover it and get headsets in people's hands. The large file sizes themselves make downloading VR stories time- and storage-intensive. As a result, the audience for these videos is still small. And publishers are already strained by the demand to create custom content for platforms like Facebook and Snapchat, not to mention master the economics of regular 2D video itself. They're also aware of their VR efforts being seen as gimmicky.
When The Economist created a six-minute VR film last summer to document the cultural artifacts lost in Mosul to ISIS attacks, it relied on preexisting part-time staff. Even for Discovery, which is publishing new videos to its VR app every week, has relied on existing staff. The work is done by a small internal team of people in addition to other roles they have at the company.
"I don't think the tools are mature enough and demand is still uncertain among both readers and advertisers," explained Tom Standage, deputy editor of The Economist. "This is a bit like the way the Web was in 1994: primitive, but promising."
Among the outliers are Fusion and Gannett, which each have a three-person team focusing on VR.
Unlike Snapchat, which requires publishers to create customized content, often taking dedicated teams of people, VR can be treated as an extension of publishers' existing video departments, and most have been hiring more videographers anyway. So apart from people, VR mainly requires extra time and equipment, with 3D cameras in the $1,500 price range.
Some publishers have used outside companies like Jaunt that provide VR expertise. Gannett is training a dozen of its member papers in-house and providing them VR kits, which cost upwards of $2,000, said Mitch Gelman, vp of product for Gannett Digital.
"If somebody goes to [VR startup] Jaunt, they're spending a lot of money for those third-party relationships," he said. "We're spending a lot less money, and we're spreading the capability across now 12 of those markets."
VR's small audience to date limits its scope to advertisers. Even among those that see add opportunities, there's the question of the inventory possibilities. "There isn't a VR equivalent of a pre-roll," said Dan Silver, executive producer of digital for ABC News, adding that he's confident in the ability to find ways VR videos can serve publishers and advertisers' needs.
So far, publishers' efforts at monetizing VR seem to center on its use as a branded content vehicle. Along these lines, the Times has produced four VR films for advertisers; rival Wall Street Journal says it's "weeks away" from announcing a VR custom content campaign, and believes it has the potential to sell a dozen more like it next year.
To get there, the Journal is aiming for steep adoption of VR among its high-end readership. More immediately, the publisher sees VR video as being well suited to luxury advertisers that want to reach big spenders, not necessarily a huge audience as mass marketers do.
"It's going to take significant distribution for this to really hit as an advertising medium," said Trevor Fellows, head of global media sales for the Journal. So while it may be too early for the mass marketer that wants to buy scale, he imagined that for a luxury real estate company, "to take a wealthy Singaporean around a Manhattan apartment with goggles is just breathtaking."
Image courtesy of Discovery.
https://digiday.com/?p=152400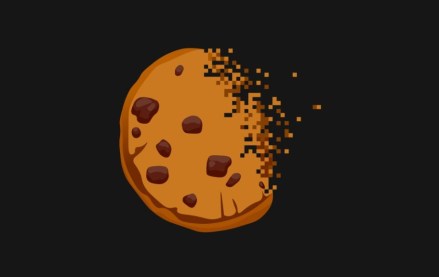 September 25, 2023 • 1 min read
During the Digiday Publishing Summit, execs from companies including Condé Nast, Dotdash Meredith and Thomson Reuters assessed the industry's readiness.
September 25, 2023 • 5 min read
Publishing executives shared their honest and unfettered opinions on the rise of generative artificial intelligence technology and its impact on traffic, IP protections, content production and jobs at the Digiday Publishing Summit last week.
September 25, 2023 • 5 min read
Here is A sampling of other AI-related news from last week.