We are entering the end of the like era. There was a time, not long ago, when all industries, including publishing, wondered how to turbocharge their growth via Facebook. But as the plunging fortunes of Zynga show, that's a dangerous proposition. Many publishers are realizing Facebook won't offer much salvation. Sure, it still drives plenty of traffic, but those numbers aren't growing as fast — and in some cases, they're going in reverse.
That means publishers aren't pushing readers to "like them on Facebook" as much as they used to. After all, only 16 percent of a publisher's fans organically see a page post. Given a choice, a publisher would much rather have someone sign up for an email newsletter or even follow it on Twitter.
"Facebook throttles any one of our social post's reach to 20 percent of the audience who raised their hand and said they want to hear from us," said one publisher on the condition of anonymity as to not upset Facebook. "We are less than happy about this restriction and kind of offended that their proposed solution is to pay them ad revenue to message to the users who opted in."
It is brutal reminder of the risk anyone has in building equity in someone else's platform. Throw in the failed social reader experiments of The Guardian and Washington Post, and it's no surprise that publishers are reluctant to drop significant resources into the platform. That said, Facebook continues to be a core part of a publisher's audience-development efforts, and many don't see that going away in the near future.
The main issue, according to publishers, is that there are only two ways to increase the percentage of audience they can reach on Facebook: one is to pay Facebook; the other is to create content into the platform and build reach by increasing the number of people who heavily engage with content. The problem is, it takes resources publishers don't have.
"You're either spending ad money on Facebook or spending time by working on there; both benefit Facebook," Nicke Blunden, global digital publisher of The Economist, said. "This is why we're more selective. For every hour we spend building our presence, what increase does that have in our reach? We have to ensure we're doing what's right for us."
Other publishers agree with this sentiment. New York Magazine's digital manager, Michael Silberman, said the publication isn't "souring on Facebook, but I would say we are digging into our numbers to understand the value of a Facebook fan, how much happens on Facebook, how much happens on our sites and how those relate to each other."
NYMag saw a roughly 30 percent increase in visits from Facebook in 2012 over 2011 while posting three to four times daily. The Economist's Blunden acknowledged that "growth has slowed, and now we're seeing incremental gains to traffic."  Brian Sugar, CEO of Sugar., said that Facebook referral traffic has steadily declined since the middle of last year and added that Pinterest provides seven times more traffic than Facebook. For example, this article about "Exercises to Lose Your Muffin Top" has about 1,000 likes compared to 442,000 pins.
"Facebook has never been a huge driver of traffic for us," Sugar said. "It's never been double digit percentage of our visits in any month."
One publisher said while Facebook's a significant referrer — both from its own pages and from organic sharing — it's also a black box. Referring to algorithm changes, this publisher pointed out that Facebook doesn't effectively communicate with publishers to provide clear ways, or even numbers, for a publisher to react or improve its methods. Comparing Facebook to email, the publisher noted that while the latter allows you to change tactics (subject heading, time of delivery) the former doesn't.
"You can't do the obvious correlation with our own performance because the algorithm doesn't help with that," the source said. "We can't measure our own performance, and it's not an empowering effect."
Another publisher added, while his ability to drive audiences to its sites is growing in absolute terms, the growth rate has slowed materially as a result of Facebook's capping audience reach. "They're supposed to surface stuff that's truly of interest, then why cap it?" the source wondered. "It's douchey of them. Fact is, they set different rules for different people. That's what I like about dealing with Google: Their rules are their rules, and it's consistent. Get on the wrong side of Facebook, they'll fuck you. They're hard to deal with."
https://digiday.com/?p=31083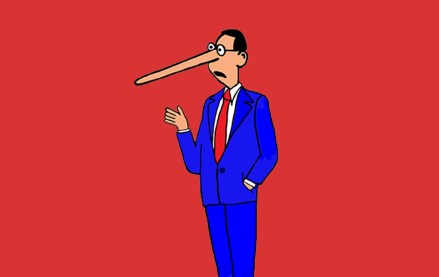 October 3, 2023 • 7 min read
•
•
A new definition for MFAs is available but the vague nature of the guidelines is leading to a lack of standards that might prevent adoption.
October 2, 2023 • 1 min read
•
•
The publishers who attended DPS were focused on the potential upsides of applying the technology to their operations while guarding against the downsides.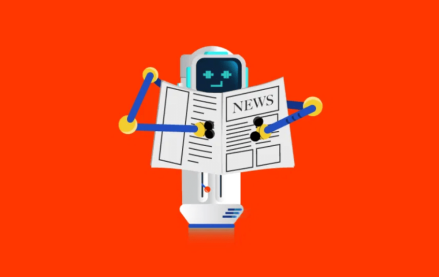 October 2, 2023 • 4 min read
•
•
Now that ChatGPT users can surf the internet for information, some publishers are reconsidering the weight of the issue.