Snapchat is developing an algorithm that will act as a gatekeeper between publishers and brands and their audiences, according to sources.
Many publishers and brands are earmarking resources for Snapchat, the platform of the moment for reaching a large, young and active audience. Users currently see all the messages from accounts they follow in chronological order, but with an algorithm, Snapchat would act as curator of content from publishers and, especially, brands, according to sources.
"It's going to be the same model Facebook has: It's free for everybody to share content, but an algorithm will penalize some people and boost others. That's why you don't want to be beholden to any one of these platforms or you're suddenly stuck when the game changes," said a top publishing source close to Snapchat.
It's unclear when it would implement the changes, but publishing sources said Snapchat has been discussing an algorithm that would affect professional accounts since the beginning of the year. Algorithms are typically used by platforms in order to better sort the content flow for users. They're also typically accompanied by ways for brands (and publishers) to buy more prominent placement.
Publishers and brands have been eager to tap Snapchat's audience of more than 100 million daily users, who overwhelmingly skew young. The free way to speak to a Snapchat audience is through a private account, and brands and publishers are trying to grow their organic presence, where each snap they post gets sent to every follower.
For instance, PopSugar said its Snapchat messages, usually videos, average almost a million views a day. The audience is growing on average 75 percent a month, David Grant, president of PopSugar Studios, said.
"Platforms always seek to have a layer of control over the content they show because that gives them power. So Snapchat will figure out a way to do that," Grant said.
Facebook runs its News Feed based on what it thinks each individual user will find relevant. Google's search ranking algorithm is still one of the biggest mysteries.
Facebook makes brands pay for using the platform for overt marketing, and it only recently started allowing premium publishers to share branded content paid for by advertisers. Publishers like PopSugar said that more of their advertisers are interested in sponsoring content on Snapchat, too. Any official branded campaigns would be impacted if Snapchat controls distribution more tightly.
Snapchat also has a Discover section for its top publishing partners like BuzzFeed, Cosmopolitan and Vox, which get to sell ads alongside their content. That's an even more exclusive club for publishers, and Snapchat is said to play hardball when it comes to what partners it lets in.
"Most platforms we work with have the desire, and a good rationale, for demanding innovation and rewarding quality. That's a good decision," said Choire Sicha, Vox's director of partner platforms. He added that while he wasn't aware of an algorithm on Snapchat, they do tend to help quality publishers on other platforms.
Snapchat declined to comment for this story, but there have been changes to the platform that could easily incorporate curation.
After a redesign in March, Snapchat made it so that when a user opens one photo or video they can tap the screen to continue viewing all the content without having to exit out to open a message from another account.
The tweak already has had an impact on publishers, according to stats provided by Delmondo, a Snapchat and influencer ad tech platform. Publishers and brands saw a 40 percent increase in views but a 20 percent drop in completion rates, Delmondo found among publishers it tracks.
Complex is a publisher that is pushing ever deeper into Snapchat, building its organic following and experimenting with content there. The digital, youth-focused publisher reaches tens of thousands of readers with each piece of content shared on Snapchat, according to Julian Patterson, social media director at Complex.
"If and when an algorithm comes, it wouldn't be a surprise, but in that case, the best content wins," Patterson said, adding that Complex has been experimenting on Snapchat, looking for what resonates the most.
Publishers are typically in a better position than brands when it comes to how platforms value their contributions. For instance, brands almost always have to pay to appear anywhere on Facebook.
Snapchat is notoriously harsh with brands and maintains that its users are not in the mood to be friends. Snapchat has been talking about letting brands pay for a presence on the app with promoted account ads, one source said.
https://digiday.com/?p=178641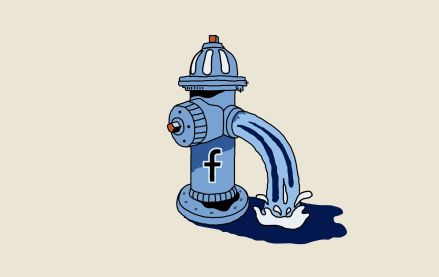 October 4, 2023 • 5 min read
•
•
Publishers are still feeling the effects of a change Facebook made in May that caused a steep decline in referral traffic. Nearly four months later, publishers aren't sure when — or if — that traffic will come back.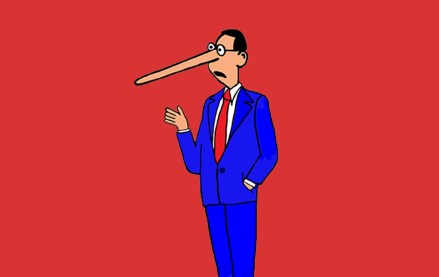 October 3, 2023 • 7 min read
•
•
A new definition for MFAs is available but the vague nature of the guidelines is leading to a lack of standards that might prevent adoption.
October 2, 2023 • 1 min read
•
•
The publishers who attended DPS were focused on the potential upsides of applying the technology to their operations while guarding against the downsides.