Complaining about third-party measurement in media is as old as media itself. See: carping about Nielsen ratings in TV.
On the Web, the de facto measurement standard is ComScore. For years, publishers have griped about the accuracy of the numbers, pointing out that ComScore's panel-based measurements often differ, sometimes significantly, with their own internal figures.
Now, publishers have a new list of gripes, starting first and foremost with the problem of audiences spread across different devices. With mobile now comprising as much as 40 percent of some publishers' traffic, it is a major issue, several publishers said. ComScore claims to be addressing this, but some publishers see it as little more than another ploy to drum up revenue.
"It's laughably bad for us, and they still try to sell us anytime we complain or ask questions about methodology," Erik Martin, gm of Reddit, said in an email. "They insist on using their tracking beacon, but every time we've tried that, it slows down our site tremendously and they have no answer."
The ComScore multipaltform product is a synthesis of three products — media, mobile and video. Planners use ComScore to determine which publishers get on advertising plans. That means publishers have a lot to lose if their numbers are off significantly.
"ComScore doesn't count mobile traffic, period," said one publisher. "Add that to their normal bullshit, panel-based discrepancies, and their numbers are not based on reality."
According to publishers, one frustration is that ComScore will eventually require publishers to pay additional money to access this multiplatform number. As of now, publishers can access it in beta version, but it's really just a "strategic tease" to get publishers to eventually pay more, said one publisher. And for publishers who aren't measured by ComScore, these tools put them behind the eight ball.
"It's our understanding that ComScore just does not work for measuring TheFader.com or other niche/smaller sized sites," said Andy Cohn, president and publisher of the music site The Fader. "Their methodology does not scale down from sites like AOL, Yahoo, etc., as it's based on a panel of around 150,000 people surveyed, which renders that data completely unreliable in that essentially one person can dictate our entire traffic measurement basis and demographic info — which clearly makes no sense."
While ComScore's addressing the problem — that a larger percentage of users are coming to sites from mobile browsers, thus making its standard traffic measures more and more inaccurate — publishers complain ComScore isn't doing it in a publisher-friendly way.
"It's not the easiest stuff to measure," admitted Andrew Lipsman, vp of industry analysis at ComScore. "One of the things that's always going to be an issue is getting an unduplicated audience count. We figured this out and introduced the multiplatform product."
Lipsman said that ComScore does count mobile traffic, but that phone and tablet are lumped together. There's no standalone tablet measurement yet, but publishers can see their mobile traffic in totality.
"Tablets [are] a universal concern that goes beyond ComScore," said Brian Hughes, svp of audience analysis and practice lead at Magna Global. "It's a huge knowledge gap in our industry right now not to have passively measured insights on what types of media are consumed on tablets and how long people spend with them. All the tablet research that exists today is based on surveys, and we are always suspect of self-reported behavior."
And this is a major sticking point for publishers, as there's a lack of transparency of how much interaction or traffic publishers see from tablets. Tablets are growing — a December Pew study says one in four people have a tablet — and accurately measuring tablet use is important to publishers.
"Right now [ComScore] can get away with not separating mobile and tablet," said Andre Woolery, digital synthesis director at MediaKitchen. "We're not far off from where tablets break into main devices versus them being secondary or complementary. It hasn't hit scale yet, but it's getting there."
ComScore believes that in absence of a multiplatform product, people are going to add across channels. It creates inefficiencies if you're doing media planning and campaigns across platforms because you can't deliver reach and frequency unless you understand that overlap, ComScore argues. In other words, it's not an accurate way to understand true audience. But publishers want to see separation.
As ad activity shifts from the PC to mobile, will publishers be able to monetize at the same rate? As it stands now, publishers are trading digital dimes for mobile pennies. All this is why having accurate measurement across different devices is important. And while ComScore is the de facto third party, where buyers first go to to look at numbers, there are still a lot of holes that need to be filled in.
"At the end of the day, it's like the SAT," said Rich Antoniello, CEO of Complex. "Is ComScore a true accurate judge of how a business will perform for advertisers? No, but it's a guide. There needs something universal to measure, but we can't live and die by ComScore."
Image via Shutterstock
https://digiday.com/?p=32927
October 2, 2023 • 1 min read
•
•
The publishers who attended DPS were focused on the potential upsides of applying the technology to their operations while guarding against the downsides.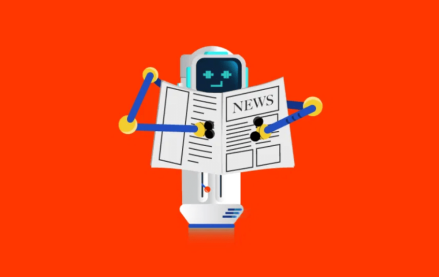 October 2, 2023 • 4 min read
•
•
Now that ChatGPT users can surf the internet for information, some publishers are reconsidering the weight of the issue.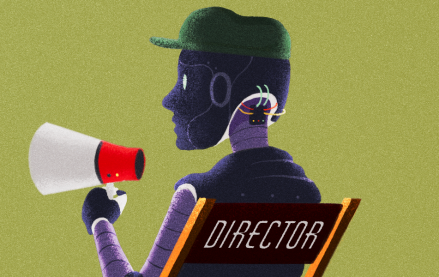 October 2, 2023 • 5 min read
•
•
As Meta makes celebrity-like chatbots, ChatGPT learned to "hear," "see" and "speak" while Spotify is piloting AI-translated podcasts.