When publishers are spooked by falling digital CPMs, they tend to play the premium card.
The idea is to say, in just two words, that not all inventory (and audiences) is created equally. Premium is synonymous with quality, trust — and, oh, by the way, higher costs.
But "premium" lacks an agreed-upon definition. Instead, "premium" is, more often than not, self-defined. For some, that means the site's in the comScore 100 or, perhaps, the Alexa 1000; for others, "premium" implies sites you've heard of or sites with long legacies.
In hopes of bringing some clarity to the issue, we asked people from a range of viewpoints to take a stab at a definition.
John Battelle, chairman and CEO, NewCo
Premium is defined by how each party in the publishing ecosystem responds to the product, but at its core, it's the product that is central. For the audience, "premium" means a media experience that the audience pulls toward them — a premium publisher is one readers or viewers actively seek out, or are in a relationship with in some meaningful way. This is not purchased traffic or link bait; this is a deep and ongoing connection.
For the advertiser, "premium" means quality — the definition of quality certainly varies, but premium equates with high-value content. Next comes proof of engagement as part of that quality, and lastly composition — the audience itself is premium and deeply engaged with the content. For the publisher, "premium" means the best that publisher can create and the best audience that publisher can attract, using smart, white-hat marketing techniques.
Paul Rossi, president, The Economist Group
I have always thought of "premium publisher" as an industry term used to differentiate through implied quality. I don't believe consumers think in terms of a publisher being "premium." If there is a definition, I think it relates to the commitment a consumer gives to a publisher. Today with more and more media consumption across multiple platforms that commitment is not just money, it's time. Paywalls can be a proxy for "premium," but really the focus should be on the content from publisher brands that audiences spend a disproportionate amount of time with and advocate for.
Jon Anselmo, svp, managing director of digital innovation at MediaVest
A "premium publisher" is defined by the brand equity that a particular publisher offers. While so much discussion recently surrounds audience, we often forget that there is also an equity exchange between a publishing brand and an advertiser brand that can be very valuable. Properly executed alignment with a premium publisher should pay dividends for a brand beyond simple message reach.
Trevor Kaufman, Tinypass CEO
Premium publishers ask for something from their audience in exchange for their content. What they ask for can be data, dedicated attention or money.
That's pretty consistent with how premium publishers were defined pre-digital. If you're a traditional magazine, you charge on the newsstand and you charge for a subscription. If you're a business-to-business publication, you might send out complimentary subscriptions, but only to industry members who fill out a lengthy questionnaire providing data about themselves (which increases the value of the publications' ad inventory). If you're a premium channel on TV, you require that users watch interstitial, non-skippable ads, or that they pay a monthly fee, or both.
That's in contrast to publications that are free newspapers, or public access television, which require nothing from the user in exchange for the content.
Adam Shlachter, chief investment officer, DigitasLBi
It's mainly about what is most important to someone — the popularity of content, the value or utility an experience provides, the uniqueness of a particular perspective or voice. What is "premium" to one brand or publisher may very well not be valued the same way by others, and you need to have a focus to define it appropriately. Do I value the stickiness of time spent with niche content over the sheer reach and scale of something more mass? Is it about the aesthetic of the environment or experience being delivered? Is it about the loyalty of the audience? For many, it's some combination of these aspects.
Jim Norton, global head of media sales, AOL
A premium publisher is one that provides marketers with trusted content and an engaging, high-touch platform that can connect to the right audience at the right place and at the right time.
Andrew S. Feigenson, managing director of digital, Nielsen
Our research has shown that content quality means very different things to different people. With this in mind, I suggest that we move past the idea of quality. Instead, premium publishers can be defined as publishers that have created a consistent brand against a set of content that is consistently produced, which attracts a large enough audience against each piece of content to warrant consideration for advertisers and over which they have an ability to impact context.
Ash Kalb, co-founder and general counsel, WhiteOps
One of the things we found is, you can't go by a third-party traffic ranking, because sites had a significant amount of bot traffic. So my definition is kind of in flux. It's a site that creates, curates and aggregates content created by real people. Usually that means there's an editorial staff. There's definitely tiers within that, but the really important distinction is, are you paying someone to write or think about your content? Bots don't care about good cat videos and bad cat videos. So if people are incentivized to create good content, it tends to be a better site.
https://digiday.com/?p=100524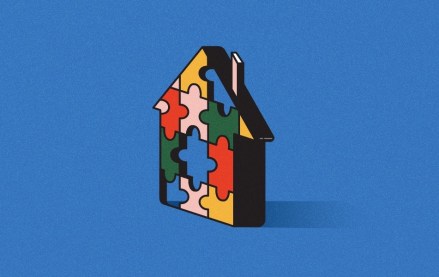 September 22, 2023 • 4 min read
Apartment Therapy's president Riva Syrop took the stage at the Digiday Publishing Summit to discuss the convergence of commerce and sponsorship revenue within its Small/Cool event.
September 22, 2023 • 4 min read
Media execs took stage at the Digiday Publishing Summit to discuss the growing importance of ROI in ad campaigns this year.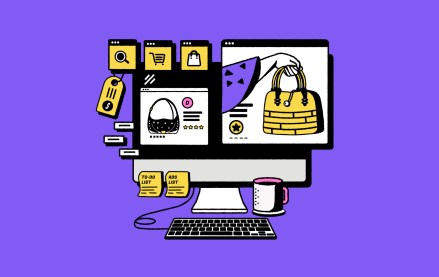 September 22, 2023 • 4 min read
CEO Satya Nadella said AI assistants will be as ubiquitous as PCs and will help users navigate across apps, operating systems and devices.