Political ads take center stage in battle between social networks
November 4, 2019 • 4 min read
Political ads are at the center of a proxy war between social networks, in an effort to prove to the world that they're not having as bad an impact on society as the other.
When Twitter CEO Jack Dorsey announced the social network would no longer sell ads to political parties on Oct. 30, he followed in the footsteps of TikTok, Linkedin and Pinterest. It's a shrewd PR play on Dorsey's part as a ban on political ads is a big gesture that costs Twitter very little.
Across the European Union, for example, Twitter made money from just 21 political advertisers at the time of Dorsey's decision, according to its transparency report, which revealed none of them bought ads during the campaign period for the EU parliamentary elections. The amount of money Twitter makes from politicians couldn't be more than a rounding error. But the amount of goodwill the social network will garner from the move is going to be invaluable, particularly in light of Facebook's current predicament.
Dorsey's decision came shortly before Facebook's latest earnings call, during which CEO Mark Zuckerberg felt it necessary to clarify his company's much-maligned stance on political ads. It was just days after he had been grilled by lawmakers on Capitol Hill over concerns the social network is being used to spread misinformation and sow political division.
Banning political ads would ease those pressures on Facebook at no real financial cost either. Ahead of the U.K. general election in December investment in political campaigning is predicted to dwarf the £3 million ($3.8 million) that was spent during the last election campaign in 2017. Indeed, looking at next year's forecasts, when Facebook is set to be a key marketing platform in the presidential election in the U.S., Zuckerberg said ads from politicians would be less than 0.5% of the social network's total ad revenue next year. On Oct. 30. Facebook finally succumbed to paying its paltry £500,000 ($647,000) by U.K. data watchdog the Information Commissioner's Office over Cambridge Analytica's misuse of Facebook user data to sway voters in 2016. 
Yet Facebook believes political ads are worth the headache. Both publicly and privately execs from Facebook have repeatedly ruled out a ban on political ads, pointing out that it makes more sense to introduce greater transparency into those promotions than to impose a complete blackout on them.
"I don't believe these businesses have banned political ads for the greater good of society as their primary motivation," said Nigel Gwilliam, head of digital at U.K. agency trade body the Institute of Practitioners in Advertising. "You can imagine Dorsey, having watched the knots other tech leaders were tied up in, in front of the U.S. senators recently, not wanting to be in that position."
What Zuckerberg didn't address on the call is the existential impact a ban on political ads could have on Facebook's wider business model.
Twitter's ban of political ads, alongside similar moves from TikTok, Pinterest and LinkedIn, backs Facebook into a corner that further paints it as the big, money-hungry monopoly putting profit before people. And while the ban won't change the fact that hate speech is still out there — Twitter is still used by U.S. President Donald Trump to share divisive messages with the tens of millions of people who follow him — it does raise an interesting point over how seriously the platforms take their role in spreading democracy or disinformation. That's a powerful branding tool to be harnessed by social networks hellbent on convincing the world they want to mitigate the negative impact they can have on society.
There's a perceived wisdom in marketing that people want their favorite companies to use their power and influence to do good. A ban on political ads subscribes to this theory and could attract new people to those social networks that have taken a stance.
"The easy option for Twitter was to ban all political ads, while Facebook has taken a different approach," said Yuval Ben-Itzhak, CEO at Socialbakers. "We feel that Twitter's priority would have either been investment in policing political ads or in continuing to invest in their other business priorities. They have chosen to focus on investing in their other business priorities."
Those other business priorities revolve around Twitter's image. Dorsey and his team have worked hard over the last year to make the micro-blogging site a safe, more enjoyable place for users. It's the same for TikTok, which is marketing itself hard currently with a campaign in the U.K. to promote its efforts to keep users safe. When TikTok announced it had banned political ads on its app last month, it was more a reinforcement of an existing policy it hadn't openly discussed at a time when it was under fire for censoring topics like Hong Kong's protests and pro-LGBT content.
"As a step forward for discussing and tackling this issue, Twitter's voluntary action is positive," said Samir Patel, chief innovation strategist at Blue State, a digital agency that worked on the 2008 and 2011 presidential campaigns for President Barack Obama. "But where is the government and true reform in all this? We need a Digital Bill of Rights for Democracy."
https://digiday.com/?p=351491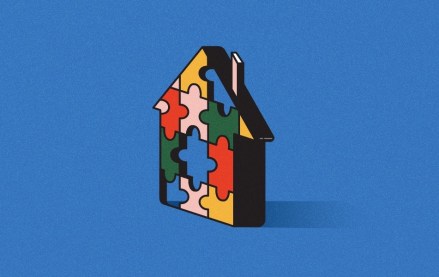 September 22, 2023 • 4 min read
Apartment Therapy's president Riva Syrop took the stage at the Digiday Publishing Summit to discuss the convergence of commerce and sponsorship revenue within its Small/Cool event.
September 22, 2023 • 4 min read
Media execs took stage at the Digiday Publishing Summit to discuss the growing importance of ROI in ad campaigns this year.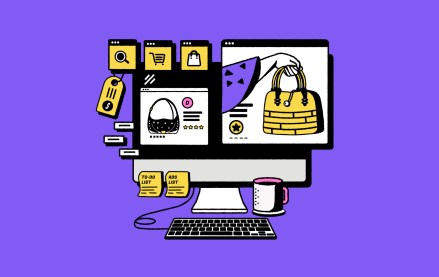 September 22, 2023 • 4 min read
CEO Satya Nadella said AI assistants will be as ubiquitous as PCs and will help users navigate across apps, operating systems and devices.