Retargeting on mobile is starting to shape up as a market with a few big winners, namely the biggest players around: Google, Facebook and Twitter.
That's unlike on the desktop, where new entrants like Criteo have established a strong foothold. The inherent problem with retargeting on mobile is that the cookie — retargeting's lifeblood — is functionally irrelevant on mobile. Fragmentation across devices, operating systems, browsers and apps renders traditional ad tracking useless.
Twitter's new retargeting capabilities and its recent acquisition of mobile ad network MoPub position the company to sell retargeted ads on other apps, according to several ad tech executives. Twitter is essentially poised to become an identifying layer for the mobile Web. It's not exactly a cookie for mobile, but it would work in much the same way.
Twitter confirmed on Thursday that it's working 10 data partners to allow advertisers to buy and target promoted tweets based upon users' Web activity outside of Twitter. If a user searches on a desktop for flights to Fiji, a hotel in Fiji could serve her a promoted tweet when she opens her Twitter app.
But by tapping into MoPub, the mobile ad company it bought this fall, Twitter can retarget its users as they thumb through other apps on their mobile devices.
Zach Coelius, CEO of ad retargeting company Triggit, said that this could help publishers earn more on mobile. If they leased Twitter's identification layer to serve retargeted mobile ads, they could charge CPMs that were three to five times higher.
"If you're a publisher who doesn't have an identity layer on mobile, you're going to have to pay [Twitter] the toll," he said.
To date, retargeting on mobile has been an afterthought due to the technological constraints. But as Google, Facebook and Twitter widen their reach and get better at tracking users across devices, retargeting will become a growth area for mobile.
Eric Franchi, co-founder of ad tech company Undertone, said that while it's unclear which platform will become the mobile retargeting kings, it most certainly won't be a traditional publisher.
"They need to be thinking about how they can monetize mobile with what they have," Franchi said. "It's going to be tough for them to compete in this direct-response, retargeting ecosystem."
What publishers don't have is the scale Google, Facebook and Twitter do. And unless they have users sign into an account on both desktop and mobile, they don't have a way to conduct accurate retargeting.
Mobile ad tech companies like AdTruth, Drawbridge and Tapad try to solve publishing's mobile retargeting problem by analyzing billions of ads served each month on mobile and desktop and trying to glean patterns. But despite all the number crunching, their solutions are only 60 – 80 percent accurate.
Retargeting isn't a crude science for Facebook, Google and Twitter, though. Because their users sign in with the same account at multiple points, they can do it own their own, and with unprecedented accuracy.
The question is which of them becomes the most pervasive identification system. Google has its ecosystem of apps, the leading mobile operating system and AdMob, a mobile ad network of its own. Facebook remains the largest social network, and it's number of mobile uniques is just behind Google's. Twitter, while the smallest, will have retargeting reach both within its own service and on other apps.
As mobile advertising continues to grow — eMarketer estimates U.S. mobile ad spending will increase 58.8 percent from 2013 to 2013 — it's the platforms, not publishers, that will inherit the earth.
https://digiday.com/?p=57830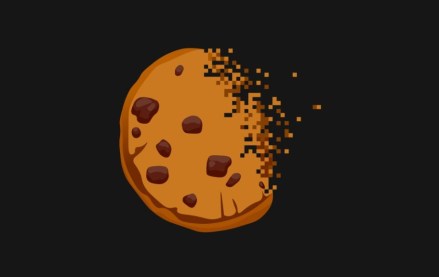 September 25, 2023 • 1 min read
During the Digiday Publishing Summit, execs from companies including Condé Nast, Dotdash Meredith and Thomson Reuters assessed the industry's readiness.
September 25, 2023 • 5 min read
Publishing executives shared their honest and unfettered opinions on the rise of generative artificial intelligence technology and its impact on traffic, IP protections, content production and jobs at the Digiday Publishing Summit last week.
September 25, 2023 • 5 min read
Here is A sampling of other AI-related news from last week.