'If you have a phone, you have an opportunity': Digital video is making Hollywood less white
November 9, 2015 • 8 min read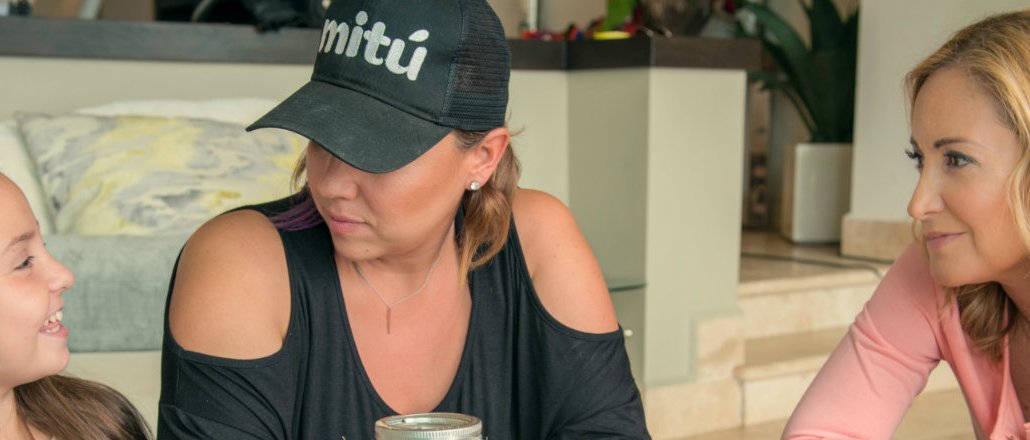 By the time Beatriz Acevedo was 21, she had already won three Emmys. She was the host and executive producer of a show called "En Exclusiva" for the Mexico City-based media giant Televisa. But she also aspired to make something for an American network. It was then that her friend Robert Rodriguez, at the time also an upcoming filmmaker who had yet to break through in the U.S., gave her a life-changing piece of advice.
"He said Americans love awards. So even if I wasn't a good producer, I should still sell my car and go to an event called NATPE," said Acevedo. "And to not forget my Emmys, to put my Emmys on a table and try and sell some shows."
The advice worked. She would end up selling shows to Discovery Channel and USA Network.
But Beatriz Acevedo, who has since produced more than 1,000 episodes of original programming for TV networks ranging from Discovery to Nickelodeon, was talented and lucky.
Back then, it was near-impossible to make it in the business with just great ideas and talent.
"Yes, cable had a lot of buyers, but they would still ask for a reel, or how many other shows you had sold, or how many Emmys you had won," said Acevedo. "Those who didn't, even if they had great ideas, would never get an opportunity."
This meant the same small pool of people would get hired over and over again, leaving thousands — if not more — in the dust.
The entertainment industry is white.
Historically, minorities have had trouble breaking into the entertainment industry.
According to a 2015 study by the Ralph J. Bunche Center for African American Studies at UCLA, 94 percent of film studio heads are white and 100 percent are male. In TV, 96 percent of network and studio heads are white and 71 percent male. It doesn't get much better in front of the camera lens, where minorities were underrepresented by a factor greater than 2 to 1 among lead roles for films and TV shows in 2012 and 2013.
Now consider that according to the U.S. Census Bureau, the Hispanic population alone reached a record high of 55.4 million, or 17.4 percent of the total U.S. population, in 2014. And yet most of the TV programming with characters and themes that bilingual or Spanish-speaking Hispanic Americans could relate to can only be found on the handful of networks that cater specifically to them.
Certainly, the situation is getting better. ABC has two primetime TV shows — "Black-ish" and "Fresh Off the Boat" — that feature an all-minority lead cast. Another, "Quantico," stars an Indian actress — though her character has been whitewashed. Fox's "Empire" is the biggest thing on broadcast TV not named "Sunday Night Football," and "SNL" has the most black cast members it has ever had in its 40-plus years on the air.
But traditional media's perception of what the U.S. looks like still doesn't match reality.
"There has been very little reinvention in traditional media for Latinos in the past 50 years," said Acevedo. "There is still so little representation of who we are. We never get to see ourselves as ourselves in dramas or comedies. When we do see Latinos, it tends to be in stereotypes."
Where there is a problem, there's also opportunity.
In May 2012, Acevedo and fellow veteran TV executives Roy Burstin and Doug Greiff teamed up to launch MiTú, a YouTube network focused on Latino millennials.
The idea for MiTú came out of a clear need. Even in 2012, there wasn't a single online hub for Latinos to access content that was relevant to them. Acevedo and her team found this to be surprising, particularly because this audience is said to over-index on digital platforms — particularly mobile. For instance, according to Pew Research, 13 percent of Latinos are "smartphone-dependent," which means their phones are the only way they access the Web, because they either don't have broadband access at home or have few options for getting online other than their phone. (Twelve percent of African-Americans fall within this group, while only 4 percent of whites do, per the study.)
And it's not just about accessing the Web. A Nielsen study earlier this year found that U.S. Hispanics 18 years and older watch more than twice as much video on their smartphones (27 minutes, on average) per week than the overall population (13 minutes).
"Even when we talked to advertisers, it came up over and over again, what is the Machinima for Latinos? Where on the Web can we go that can attract millions of eyeballs in that demographic," said Acevedo.
More than three years later, MiTú has grown substantially. When it started, Acevedo said the network did only 10 million views per month across a handful of channels on YouTube. Today, MiTú's network counts 5,774 creator partners and generates more than 1.8 billion views per month across YouTube, Facebook, Vine and other social platforms. The company also claims it's reaching more than 25 percent of the U.S. Latino audience on YouTube.
And it's not just social video platforms. MiTú has expanded its footprint in the past three-and-a-half years to include over-the-top platforms like AOL On and Verizon's Go90. It has also packaged and produced several shows for Discovery.
Digital is beginning to democratize.
While the rise of cable TV opened more opportunities for talent, it's really digital video that has revolutionized the entertainment business. The entry point is no longer as high as it used to be. High-quality cameras, computers and editing software can be purchased for a few thousand dollars, as opposed to tens or hundreds of thousands of dollars. And YouTube has ensured that the industry is no longer fully controlled by the traditional gatekeepers.
"[Digital video] is a means to access an audience," said YouTube star Freddie Wong. "The history of the entertainment industry could be summed up as a history of control — a history of control over that means, specifically."
Via his RocketJump channel alone, Wong reaches nearly 7.7 million subscribers and has more than 1.2 billion total views on YouTube. A multi-hyphenate — an entertainment industry term for someone who's known for performing multiple roles, including directing, writing and acting — Wong skyrocketed to YouTube stardom via his action and SFX-heavy comedy videos. He's also known for his hit long-form Web series "Video Game High School," which got more than 110 million views on YouTube across three seasons.
"We are very fortunate to be born in a time where platforms and technology exist to give us as creators direct access to an audience," said Wong. "That's something that has not been afforded to any filmmaker heretofore."
For minority audiences, it also means access to more types of video content. According to Acevedo, Latino audiences have had a limited number of choices when watching content made specifically for them on TV. Usually it was either soap operas, sports and variety shows. "You want more than that, which has been challenging to find, whether it's in English or Spanish, here or abroad," she said.
MiTú goes beyond those formats, offering scripted and unscripted content across comedy and lifestyle, among other genres. "Instead of waiting for people to portray Latinos the way they actually are, these digitally savvy kids decided to just make the content they wanted to see," said Acevedo.
Of course, it's not just MiTú and the Latino community. Even the big streaming providers are adding to the diversity of content. Hulu has aired multiple seasons of a teen drama called "East Los High." Netflix just released the Pablo Escobar epic "Narcos" to much fanfare and has been showered with a lot of praise for its prison comedy "Orange Is the New Black." Amazon has brought home Emmys and Golden Globes for its family dramedy "Transparent," which centers on a transgendered woman.
No more talking, just doing.
Beatriz Acevedo isn't upset with the U.S. entertainment industry — after it all, she was given an opportunity and succeeded. And it's not like efforts weren't made to improve the diversity numbers in the industry.
"We all went to these conferences, and there were only like 3 percent minorities, and some of us would complain," she said. "Unfortunately, before digital, it just stayed there as a complaint. Maybe someone would organize a diversity group to hire more women and African-Americans, but that didn't really scale. It was hard to see the needle move year from year."
What she doesn't want to see today, with the availability of all the tools and resources that aspiring video creators now have to shoot and distribute content, is more complaining.
"You can't say no one gives us a chance, no one is casting people like us, no writers are Latinos," she said. "Now is a time when we have to stop complaining and start taking action. At least for the content creator, digital is by far the best thing that could have happened to us. Now, if you have a phone, you have an opportunity."
Images provided by MiTú
https://digiday.com/?p=144777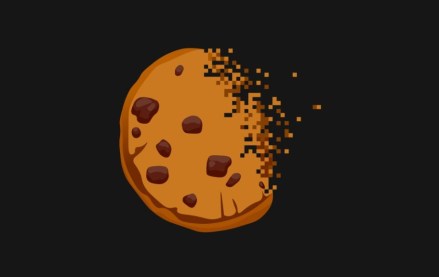 September 25, 2023 • 1 min read
During the Digiday Publishing Summit, execs from companies including Condé Nast, Dotdash Meredith and Thomson Reuters assessed the industry's readiness.
September 25, 2023 • 5 min read
Publishing executives shared their honest and unfettered opinions on the rise of generative artificial intelligence technology and its impact on traffic, IP protections, content production and jobs at the Digiday Publishing Summit last week.
September 25, 2023 • 5 min read
Here is A sampling of other AI-related news from last week.