How Ozy leans on The New York Times and Wired to build its newsletter subscriptions
February 17, 2016 • 3 min read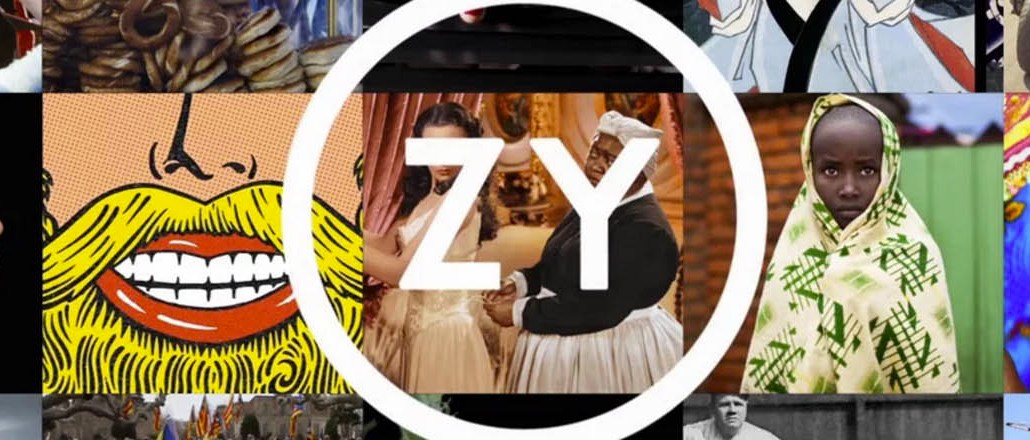 When it comes to distribution, collaboration, not competition, is the new normal.
Millennial-aimed news startup Ozy is leaning on more established publishers to help build its email newsletter lists and site traffic. Since last July, the site has had co-branded newsletter partnership deals with Wired and The New York Times as well as Harvard University and TED. The emails, sent every two weeks, cull existing articles from Ozy and its partners. Ozy gets its content in front of the other sites' readers, while those other sites gain access to Ozy's own audience.
Ozy reaches about 10.5 million unique readers a month through its website, per comScore, and claims 1.5 million people subscribe to its two daily newsletters, "The Presidential Daily Brief" and "The Dose." Ozy says that 100,000 new people have signed up as a result of the partnerships and that it has attracted around 1 million new readers overall. (Conversions are measured via tracking links attached to the links to each story.) For existing subscribers, the co-branded emails offer relevant content from other sites, said Carlos Watson, Ozy's CEO.
"The Web isn't winner-take-all," he said. "Curious people are going to find and enjoy different TV shows and different publications. It's not an endless demand, but there's room for multiple players."
While many of the co-branded emails offer a sampling of articles picked by editors at each publication, others are based around specific themes. The New York Times Learning Network, for example, worked with Ozy on an email focused on education and learning. Its emails with Wired centered on people in technology and science, while those from TED feature profiles of inspiring and innovative people.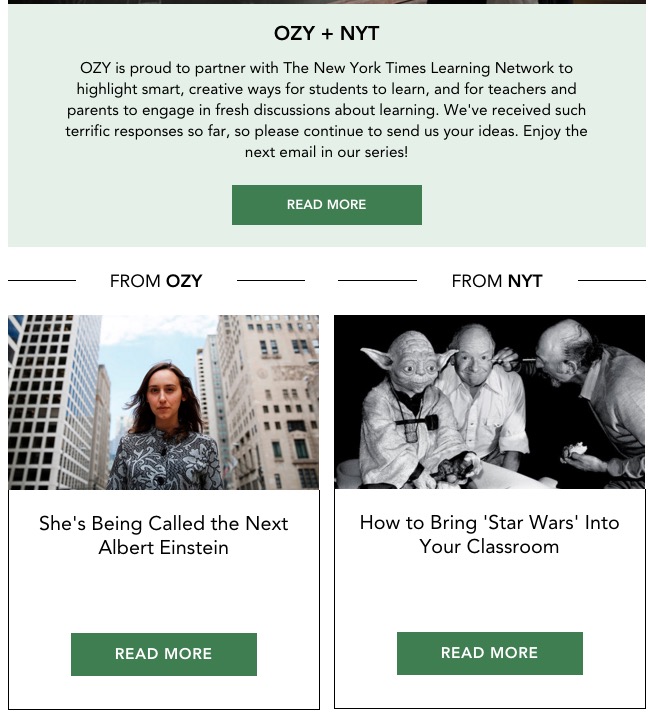 The cross-pollination of email audiences is a variation on audience-sharing tactics such as the traffic swap, which publishers use to expose their content to similar, but not overlapping, audiences of fellow publishers. The Daily Dot and Bustle have deals with dozens of partners to distribute their content, though Watson said that with its newsletter deals, Ozy is eyeing a much smaller, "far more premium" set of partners.
For those partners, the value proposition of the cross-promotion deals is similar. For Wired, the idea is to expose its content to an audience that isn't entirely familiar with it, said Wired head of product business development Mark McClusky, adding that Ozy's focus on stories about how the world is changing made it a "natural fit" for a partnership. "We're doing great stuff and want to make sure that anyone who might find it interesting sees it. Often, that's going to be on places that's not our own website or Facebook page, " he said.
Ozy hasn't been shy about using growth hacking techniques to goose its newsletter subscriber numbers. It has leaned heavily on sweepstakes, for example, which people can enter in exchange for their email addresses. A sweepstakes it created with Oprah.com offered entrants a chance at a wellness retreat and Costa Rica, while its deal with Gilt City offered a trip for two to Milan.
The knock against the tactic is that, while it helps boost overall subscriber numbers, it doesn't do much for open rates, which are dragged down by the flood of people who only signed up for a chance to enter the sweepstakes. At Ozy, though, newsletters' open rates top 30 percent. The site says it's committed to the medium.
"We're not only seeing more visitors, but we're seeing loyal ones. It's a channel that a publisher can own, and that makes it incredibly powerful," said Watson.
https://digiday.com/?p=162148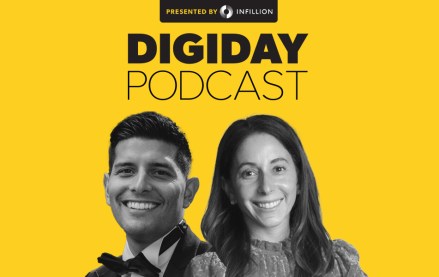 September 26, 2023 • 3 min read
In a live recording during the Digiday Publishing Summit, the news executives called for more nuanced conversations with advertisers around their brand safety concerns.
September 26, 2023 • 4 min read
After investing in one generative AI startup and suing another, the company will let customers create images on its website and an API.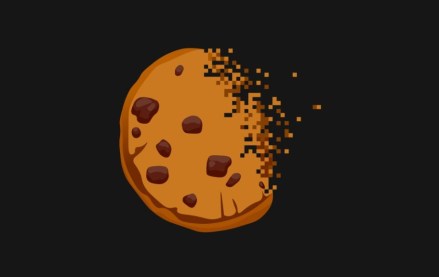 September 25, 2023 • 1 min read
During the Digiday Publishing Summit, execs from companies including Condé Nast, Dotdash Meredith and Thomson Reuters assessed the industry's readiness.