Publishers reap the rewards of content ad network bidding wars
October 2, 2014 • 5 min read
•
•
The bottom of a publisher's article pages used to be near-worthless wasteland, but it's now the subject of an increasingly fierce bidding war.
Content ad networks Outbrain, Taboola and a host of others have shown publishers that the space at the bottom of their article pages is very valuable indeed.  By mixing publishers' own related content with ads from other publishers and advertisers, these "you might like" networks offer an added revenue stream. Increasingly, the crowded space — Yahoo is making a concerted push and other major players are lurking — is resulting in something of a boomlet for publishers: The networks are throwing around big-money guarantees in order to crow about the big-name publishers in their network.
The big money is being thrown around by the most established players in the field, Outbrain and Taboola. One publishing executive who has dealt directly with both companies describe the negotiations as an "arms race." Execs, who said they couldn't speak on the record about financial negotiations, talk of being offered six- and seven-figure guarantees a year, plus additional payments when a reader clicks on an advertiser's link off the page.
In one case, Outbrain opened negotiations for bids when one publisher's contract came up for renewal. Outbrain flew in its top brass from Israel to handle the negotiation and offered to triple the publisher's rate increase. "I was absolutely blown away by the aggressiveness of the negotiations," one premium publishing exec said. "It was intense."
As part of those negotiations, publishers are asked to meet minimum traffic targets to earn the guarantees. Outbrain and Taboola want their network to run high up on the page, and seek to cap the guarantee so if a publisher has an unusually good month, its payout is limited. But in these competitive times, publishers said, everything's on the table.
It's not just the RPM guarantees. Outbrain and Taboola want to lock up publishers for exclusive, longer-term deals. To do that, they throw in extra tools that help publishers optimize their homepages (Outbrain has Visual Revenue, a startup it bought in 2013, that predicts how content will perform on a publisher's site; Taboola has a similar product, Newsroom).
Both also offer publishers marketing credits that they can use to promote their own content on other publishers' sites. Both have improved their products, publishers say, giving them control over the quality of the ads that appear.
These networks have been criticized for being a delivery system for cheesy articles and misleading ads. Premium publishers aren't exactly proud of using them. But it's easy money for them, which is why you see them at the bottom of even the most premium of sites, like Time, Wired and Slate.
Other players have jumped others into the fray, to the point where publishers say they are getting pitched monthly if not weekly by new players in the space, offering publishers money to carry their own widgets. Yahoo has introduced its own content-recommendation engine, Yahoo Recommends, which made its debut on Vox Media, Hearst and CBSInteractive sites.
Yahoo is competitive and has an attractive product, but one publisher expressed concern that in going with Yahoo, whose product recirculates a publisher's own content along with Yahoo's own native ads, they'd be giving up too much information about themselves to Yahoo. Google is beta-testing a similar widget, although it's believed to be aimed at long-tail sites. There are other publisher-grown widgets like SheKnows's Explorer and Evolve Media's Crowd Ignite, which are free to publishers and involve no financial payout.
Outbrain declined to answer questions about the financial incentives it offers and to put an executive on the phone, but in an emailed statement, its PR agency said the company has evolved its product to serve a publisher's business, edit and product side as the market has gotten more competitive.
"Our goal is to help our publisher partners to maximize the value of every position on their pages and deliver a satisfying, personalized experience to every member of their audience. All within a construct that fits their editorial mission and makes their business successful."
Taboola declined to comment on the record.
Critics point to these recommendation networks as symptomatic of what's wrong with the Web. Publishers, hungry for revenue and audience, degrade their user experience by slapping one, two or more of these widgets on their article pages, which can be a turnoff to users, not to mention advertisers. "We don't want our sites to become the ghetto of content recommendation," one publishing exec fretted.
Plus, there's no certainty the money will last. As audiences shift to mobile devices, the fat guarantee checks are likely to shrivel, since rates paid for mobile can be a third what they are for desktop, given the networks are less effective on mobile because it's harder to get people to scroll down the small screen.
"Of course, there's a possibility that the bubble will burst," said Julie Hansen, president and COO of Business Insider, which uses Taboola for article and video recommendations. "Any publisher understands revenue mix is critical to your health. We're not like Demand Media, building our business on the back of Google. If it were to crater tomorrow, we would still have the lights on at Business Insider."
But publishers rationalize the practice, saying it's hard to know for sure if users are turned off by the sight of content/ad widgets when they get to the end of an article. Don't readers shrug off ugly banner ads by this point, anyway?
The one thing publishers are sure of? The check that's coming to them every month, at least for now, which can be put toward hiring writers and making other content enhancements.
As one publishing exec put it, "If you're going to be in bed with the devil, you may as well get paid as much as you can."
https://digiday.com/?p=90202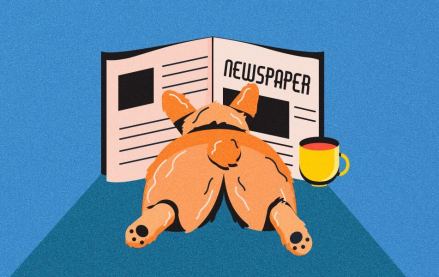 November 30, 2023 • 4 min read
Digiday+ Research found that publishers' programmatic ad revenue didn't quite live up to expectations this year, but they still see it as a growth area.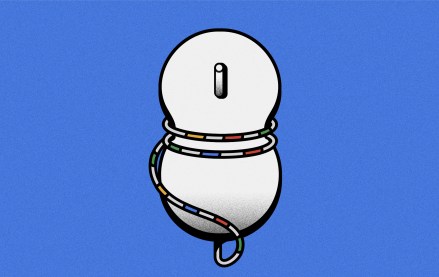 November 30, 2023 • 13 min read
For a couple of publishers, referrals from Google are down upwards of 60%.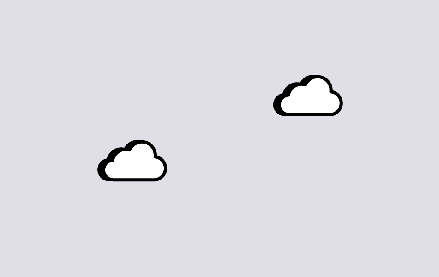 November 29, 2023 • 6 min read
Reducing carbon emissions from the digital ad ecosystem is an important priority, but various players are skeptical that much can — and is — being done to practice sustainability.