A year after its break from Microsoft, NBC News is beginning to show what it can do on its own – even as it still finds its footing.
On Thursday, NBC News unveiled a new app for the Today Show, the first of a string of new products the news network is rolling out. In May, it began pushing sponsored content on Today.com, as well as native ads in the Breaking News app. The moves are part of a strategy to position the TV-driven media entity as a digital power of its own, without needing to outsource the tech heavy-lifting to Microsoft.
Last July, just 16 years into a 99-year partnership, NBC News and Microsoft ended their relationship. NBC-parent Comcast acquired full control of MSNBC Digital Network in the split and then launched a spate of new properties under the rubric of NBC News Digital – sites like NBCNews.com, NBCLatino.com, Today.com, NightlyNews.com and BreakingNews.com. ComScore puts the NBC News digital network at 52.3 million uniques in June.
To understand where NBC News is heading, one must understand that it doesn't think of itself as solely a TV news division but instead as a news organization with many platforms.
"I understand revenue for TV is exponential from that of digital, but we look at it as a holistic business," said Vivian Schiller, NBC News' chief digital officer. "Without digital extensions, where the audience is, TV will decrease in value."
One such extension is the new Today Show app (released for Windows 8 and Android on Thursday; iOS coming soon), which reflects subtle, yet important, changes the way NBC News now operates. For example, instead of outsourcing to a vendor, which is what NBC did for the previous app, it was built entirely in-house with developers who sit and work with the Today Show digital team and designers.
Schiller said this new philosophy lets NBC do more "innovative and experimental" things. She highlights the Today Show app's "multitasker" functionality as an example, which is a two-screen-in-one experience. You click on a video and can watch in full screen but also keep the player running at the top of the screen while you continue to play in the app – like take a survey or read an article.
Videos, however, aren't live, so if you really want to watch Today Show as it happens, you have to tune in the old-fashioned way. But, Schiller said, the app sets a foundation for the future.
"This will position us well when we launch 'TV Everywhere,' where the audience can watch the show in the app," Schiller said.
NBC News is also experimenting with sponsored content. While only appearing on Today.com so far, native ads will soon appear across all NBC News properties. "We're very bullish on native advertising," she said. NBC News has a separate group in ad sales that creates native content.
Finally, there's the mobile push. NBC purchased Breaking News, a news-aggregation feed, in 2009, and has turned it into a mobile-first site, as well as app. "The impact mobile has had on us has been profound," Schiller said. "As we redesign the site, we're not doing it the traditional way with jpegs and wireframes. We're well into the design process, and we're starting with mobile."
While it may seem that a TV network doesn't need to worry about digital since a TV network's revenue comes from selling commercials and not slinging banners, NBC News is playing a long game, betting that TV and digital will be more intertwined in the future.
This type of thinking couldn't happen when NBC News was chained to Microsoft. For 16 years, NBC News was sold by Microsoft as part of a portal play. Now that NBC News is on its own, it can sell as premium and with its own sales force. Peter Naylor, NBC News' evp of advertising sales, said it's been fun building up a sales team from scratch.
"On sales calls, I can pull different properties and try to solve a marketer's problems with Today or iVillage for lifestyle; CNBC, MSNBC, NBC to solve for business or tech or auto," Naylor said.
Buyers have noticed this change and say it's for the better.
"One of the biggest differences is their ability to be more nimble and craft plans around what we're looking for," said Sarah Haddow, digital media director at Horizon Media. "Further investment in digital opportunities is something we're looking forward to, around that multiscreen experience."
Schiller said more is in the works for this year, but won't go into detail just yet. She did hint that NBC News will become more aggressive in incubating new consumer-facing and news-gathering products.
"It's necessary to push the envelope beyond the news," Schiller said. More on that story, as they say, as it develops.
Image via Shutterstock
https://digiday.com/?p=43935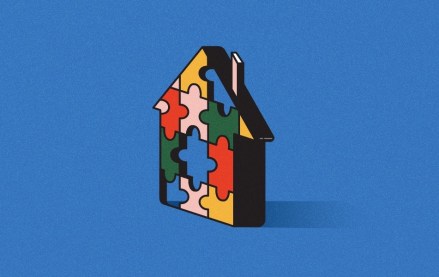 September 22, 2023 • 4 min read
Apartment Therapy's president Riva Syrop took the stage at the Digiday Publishing Summit to discuss the convergence of commerce and sponsorship revenue within its Small/Cool event.
September 22, 2023 • 4 min read
Media execs took stage at the Digiday Publishing Summit to discuss the growing importance of ROI in ad campaigns this year.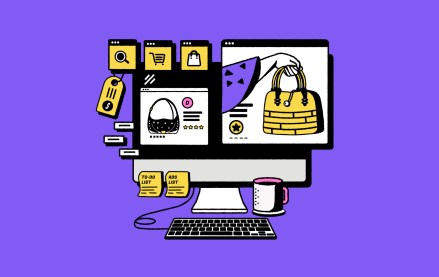 September 22, 2023 • 4 min read
CEO Satya Nadella said AI assistants will be as ubiquitous as PCs and will help users navigate across apps, operating systems and devices.