Office Hours with Julie Alvin, senior digital director of lifestyle at Meredith
March 23, 2018 • 3 min read
• By
Digiday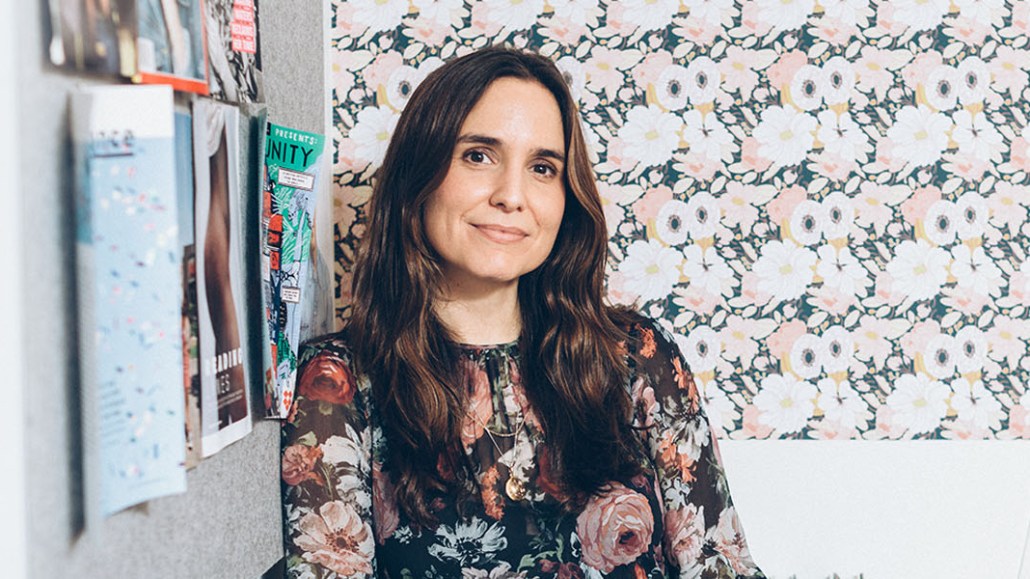 Having an office at all is a novelty for Julie Alvin. She spent four years at the online women's publication, Bustle, when employees worked side by side in a Brooklyn apartment. Since she decamped for Time Inc. (now part of Meredith) and into her own office, she's moved quickly to put her imprint on it. Alvin is known for her liberal, feminist positions — she's often invited on Fox News to argue with their talking heads — so her office has tokens of female empowerment throughout: a Ruth Bader Ginsburg pendant, Hillary Clinton pins, a hat from the women's-only membership club The Wing that reads, "Girls doing whatever the fuck they want in 2017." Her bookshelf boasts Carrie Brownstein, Roxane Gay and Emma Gray.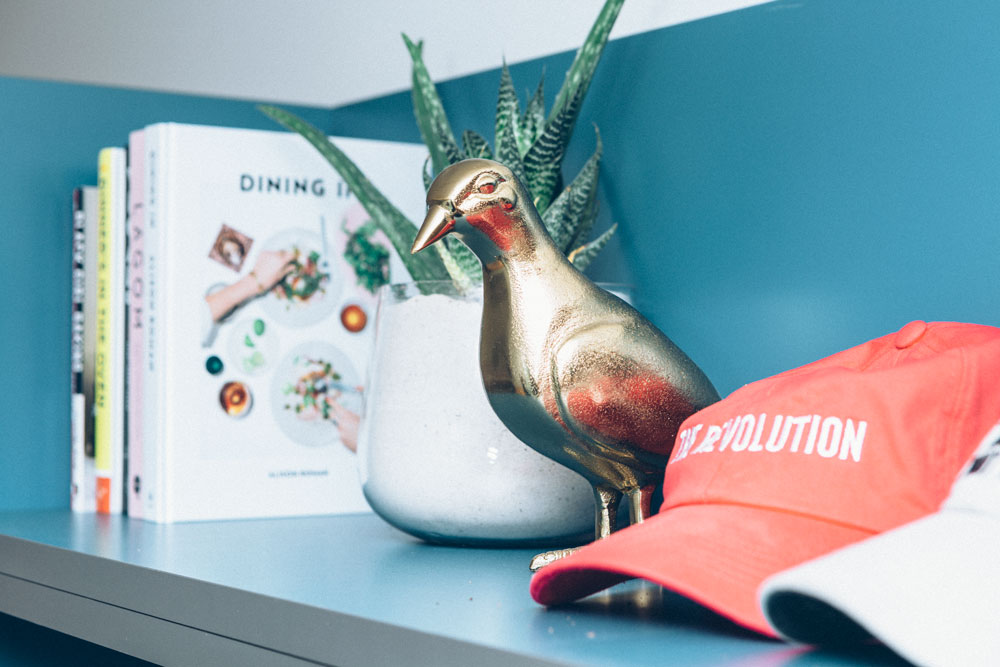 Alvin was brought on to bring her online savvy to Time Inc.'s Lifestyle arm, which includes print stalwarts like InStyle and Real Simple. Having worked at an online publication for so long, she's had to refamiliarize herself with print, so there are lots of magazines and a wall dedicated to her favorite cutouts from past issues. Outside of the in-house portfolio, she looks to The California Sunday Magazine for inspiration. "It just has a really fresh aesthetic," she says. "It's very diverse and has great reporting."
She's made good use of the white, windowless space, jazzing up parts of the wall with printed wallpaper from Chasing Paper and sprinkling a few copper lamps from West Elm throughout. "Thankfully, I sit next to the Real Simple team," she says, "because I'm not at all crafty, so one of their team members put up the wallpaper for me."
She doesn't discriminate between analog and digital when taking notes. Daily and weekly to-do lists go into both the Mac Notes app and small notebooks from Muji that she buys in bulk, using a different one for each brand she oversees. But she hasn't quite adjusted to the corporate world's love of the phone call, preferring to communicate face to face or online. Back-to-back meetings often force her to block off chunks of time ("fake meetings") on her calendar just so she can catch up on email, Slack, site traffic and social media.
After living in band tees and jeans for years, she's also turned the volume up a bit on her wardrobe. Now, it's a lot of midi-length dresses from Zara and Reformation, paired with sparkly socks from COS that peek out of her ankle boots. "I like to keep it a little less serious," she says. On lazier days, she'll retreat to her old uniform, but throw a favorite black blazer from Helmut Lang over it to add polish. The Keds she wore to death at Bustle, however, are on hiatus.
Photos by Catalina Kulczar
https://digiday.com/?p=280754