Ocean Media's Jay Langan on how data fueled this independent agency's long-term strategy
August 19, 2022 • 4 min read
•
•
Like many new independent agencies, Ocean Media started out with just a few accounts. But over the last two decades, it evolved into a data-driven firm that's helped to transform popular brands like Mint Mobile and Rakuten into household names.
Jay Langan, CEO of Ocean Media, comes from an extensive background in advertising and technology. He started his career in advertising at Bloomberg, at a time when the company's media business was limited. Magazines and radio were a focus, but the television network didn't yet exist in the '90s.
Eventually, Langan oversaw the Midwest business and then the West Coast, which is how he got introduced to Ocean Media, based in Huntington Beach, California. The agency had 10 employees when he joined in 2002, but today it is a workforce of more than 180. Over the last decade, Langan has overseen its growth in developing proprietary data platforms, automated measurement systems and AI planning tools for media investments.
"It's been quite a run over these 19 years," Langan said. "It was a helpful perspective to come to the agency side to look at some of the things that I really liked about different agencies and some of the things that I felt like could be done differently and better."
Ocean Media's first big account in its early days was Priceline, and it's still handling media for the client 25 years later. During that time, the agency has added major brands from Etsy to Overstock.com, leveraging its use of data analytics to allocate some $700 million in clients' media spend.
Langan spoke with Digiday about how independent agencies are unique from holding companies, as well as how Ocean Media uses data and performance metrics to give clients an edge.
This interview has been edited for space and clarity.
What do you do differently as an independent agency compared to holding companies?
One of the things with Ocean Media was there was always sort of a focus on being very involved in the negotiation, trying to get the best possible pricing and doing a number of things. I just didn't see as much of it with some of the bigger agencies, which was a little bit surprising. Sometimes when a holding company or agency is so large, they look at it as because they're so large… they must be getting the best pricing. We actually often find that's not the case. The way we'll come in and try to negotiate is really looking at getting the best possible media rates and really pushing — maybe going multiple rounds with our media partners in a very productive way.
How does data factor into your strategy?
What we're really trying to do is take an awful lot of first-party data directly from our clients, and then pair that with the different media activity — whether that be linear television [or] digital. We build out really sophisticated dashboards that clients can access on how digital is performing, how their talent is performing… in pretty near real-time. Often we'll see maybe one creative outperform another dramatically, and then [we will] make that data actionable and make optimizations.
How is that different from before, when data weren't in real-time?
Before we would always be waiting for the post logs if it was the TV side of it. We usually have a one-week lag. Now we can get a signal the next day. There's occasionally times where even 2% or 3% of the spots don't line up with what actually happened, but it's pretty accurate and it allows us to get a quicker look at performance. Ultimately those optimizations and really understanding what's performing and how this is working together allows us to build stronger, better-performing media strategies and plans.
What's been the secret to sustaining relationships with your clients?
One thing that sets us apart is we do have some of these really long-term partnerships with our clients, and that's kind of unusual for this industry. I think part of it goes to the data and analytics. When you're building out these dashboards, we're plugging in a lot of their information, it would be a challenge to go and re-create. That certainly helps with longevity.
We're measuring across many different brands. Let's say Etsy or Rakuten, they are both often going after some similar targets. While their business models are different, some of the tactics we may be doing for Etsy ended up being valuable for others that maybe are also going after a female target. You kind of have a head start when launching a campaign because we are really data-driven as an agency and are constantly using that to try to help from a planning, buying and ultimately, performance standpoint.
What do you see as the biggest change in the media business in the coming years?
The streaming wars and seeing how some of that's going to shake out. Many consumers are wrestling with how many different subscriptions you have to these different streaming services, and you also realize how much content is driving some of those decisions. It sort of feels like rebuilding almost what cable was at one point. I think there will be more consolidation there. I'm also curious to follow how these next couple years with Amazon and the Thursday night football investment they made — which was a massive one — and what kind of adoption rate you're going to see.
https://digiday.com/?p=462000
October 2, 2023 • 1 min read
•
•
The publishers who attended DPS were focused on the potential upsides of applying the technology to their operations while guarding against the downsides.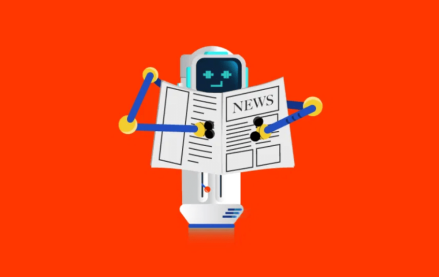 October 2, 2023 • 4 min read
•
•
Now that ChatGPT users can surf the internet for information, some publishers are reconsidering the weight of the issue.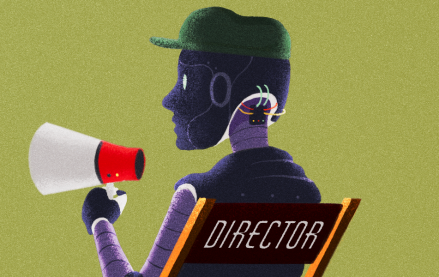 October 2, 2023 • 5 min read
•
•
As Meta makes celebrity-like chatbots, ChatGPT learned to "hear," "see" and "speak" while Spotify is piloting AI-translated podcasts.