This story has been updated. Please see below.
In the year after Nylon Magazine shuttered print and laid off its 12-person print staff, the online-only magazine is trying to figure out new strategies for jump-starting audience growth and engagement online, from new tactics on who it features on its digital covers to relying more heavily on influencer marketing.
The market for cultural publishers like Nylon is brutal. After losing money for years on print publications, publishers continue to go completely digital. Last week, Condé Nast terminated Glamour's print publication after shuttering regular print editions of Teen Vogue and Self last year, and Hearst Magazines recently stopped the bimonthly print publication of Seventeen Magazine.
Nylon is finding that even after ditching print, it needs to do more to remain relevant.
Nylon said its average time spent on page has nearly doubled in the last year, and time spent on digital covers is up 650 percent as compared to their print covers. It projects to reach up to roughly 3 million monthly unique views worldwide by the end of the year, doubling the 1.2 million monthly unique worldwide views it saw in 2017, according to the company's Google Analytics. Comscore, however, shows a decline in overall unique monthly visitors, from 807,000 unique monthly visitors in October 2017, to 549,000 unique monthly visitors in September of this year, with the lowest dip occurring in June 2018 with 392,000 unique monthly visitors.
One of the laid-off staff members from last year, who requested anonymity, is not surprised about the publication's Comscore's numbers, summing up their outlook on the publication's decline in one sentence: "It resembles a sad, generic content farm masking itself as a progressive digital platform and nothing like the Nylon I once knew and loved."
In response, Luzzatto said that the company is committed to progressiveness and its internal makeup reflects that: "Our editorial team is led by a young queer woman, and the editors and writers of our predominantly female team are all committed to bringing a strong progressive stance to our content."
Although Comscore shows a dwindling audience for the publisher, those numbers are still better than what Nylon saw from its print publication, even in its heyday. According to the publication's 2013 media kit, Nylon Magazine only reached a circulation of 225,000 people across the country. Condé Nast chose to ax Glamour print even though the circulation remained stable at 2.2 million.
To survive in an entirely digital world, Nylon, now with a newsroom of 15 journalists, has cut the amount of content it creates on a daily basis in half in order to create richer content, said Evan Luzzatto, president at Nylon, who took up his position as the publication transitioned to digital only. Last year, journalists were publishing between 50 and 60 stories online every day. Now they publish between 20 and 30 stories daily.
"While print will always be part of our heritage, Nylon has absolutely changed—so has the industry, and so has what our audience is looking for," said Luzzatto. "That's a good thing."
Some of those changes include: "In our first year of being all-digital, the majority of our cover stars have been women of color, we created a Pride issue and debuted a Black History Month issue," said Luzzatto.
Nylon is also betting on influencer marketing, and unlike a lot of publishers, it actually owns a pair of influencer agencies: Socialyte, which was acquired in 2014, which connects brands to influencers that want to target especially female Gen Z audiences, and Simply, which connects brands with celebrity influencers.
Influencer marketing is a growing business for Nylon. Nylon now manages 75 influencers exclusively through Socialyte and manages 10 celebrities exclusively through Simply. Nylon has already run campaigns for American Express, Audi, Ralph Lauren, Marc Jacobs, Starbucks, Amazon, Google and Louis Vuitton.
Luzzatto said the company has barely "scratched the surface" in what it can do from merging its influencer and editorial businesses. For now, Nylon invites its influencers to events where they can then create their own content and post about Nylon, and in some ad deals with companies, it will include influencer packages.
Luzzatto would not say how much revenue the influencer agencies contributed to the overall company, but he said it was growing and a "strong" piece of Nylon's projected revenue of $25 million for 2018. Luzzatto would also not say how this compares to what Nylon made in 2017.
"Great content isn't bounded by a dot-com presence," said James Douglas, media buyer and head of digital media at IPG's Reprise Digital. "It's not just getting people to Nylon.com, but rather they can leverage their content and voice in unique and differentiated fashions. That's where we're most excited by these digital-focused publishers. Influencer management is a messy business, so 'owning' or working directly with influencers is always better. Think about all the communication and follow-ups to ensure the content they're creating or sharing that has to be monitored in real time."
Nylon's digital covers, the online versions of what once would have been print magazine cover stories, have also taken the spotlight. Nylon has started selecting cover stars and shoots based on digital trends the publication is seeing online, not just which star has a new album or movie coming out, and creating an entire month's worth of content around each one, according to editor-in-chief Gabrielle Korn.
Nylon is choosing to feature cover stars who have a personal platform or cause-driven narrative they are promoting, said Korn. In the past year, some examples of these cover stars have included musician Hayley Kiyoko, Fifth Harmony member Lauren Jauregui and "Riverdale's" Camila Mendes.
More AR experiments are also on the horizon for Nylon. One department that Nylon completely revamped moving into digital was its video team. Nylon previously had four members on its video team, one person was let go because of their performance, and three left of their own accord due to unsustainable work conditions, according to two members of the previous Nylon video team, who wish to remain anonymous. Nylon hired four new individuals who not only create video for the website but are creating augmented reality videos, with third party ExEx, to supplement Nylon's editorial stories. This past summer, Nylon created its first AR campaign with Clarisonic that appeared on Snapchat and Facebook and plans on doing more in the coming year, said Luzzatto.
This story previously stated that Nylon let go of three employees on its video team. Those employees resigned of their own accord.
https://digiday.com/?p=312698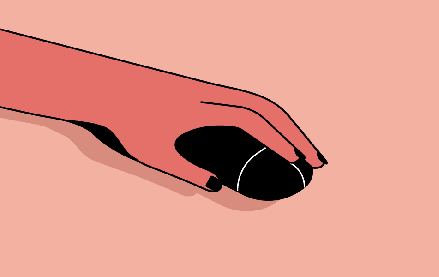 December 1, 2023 • 3 min read
People claim that the role of chief diversity officer is vanishing. However, AI is booming, and the CDO can help ensure responsible AI.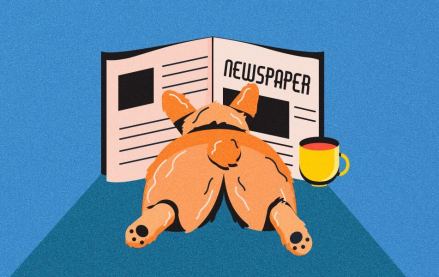 November 30, 2023 • 4 min read
Digiday+ Research found that publishers' programmatic ad revenue didn't quite live up to expectations this year, but they still see it as a growth area.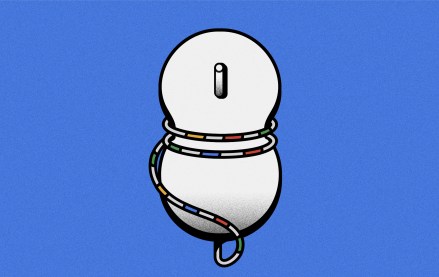 November 30, 2023 • 13 min read
For a couple of publishers, referrals from Google are down upwards of 60%.