'Nothing is ready for prime time': Journalists push back against publications' race to have newsrooms use generative AI tools
September 8, 2023 • 7 min read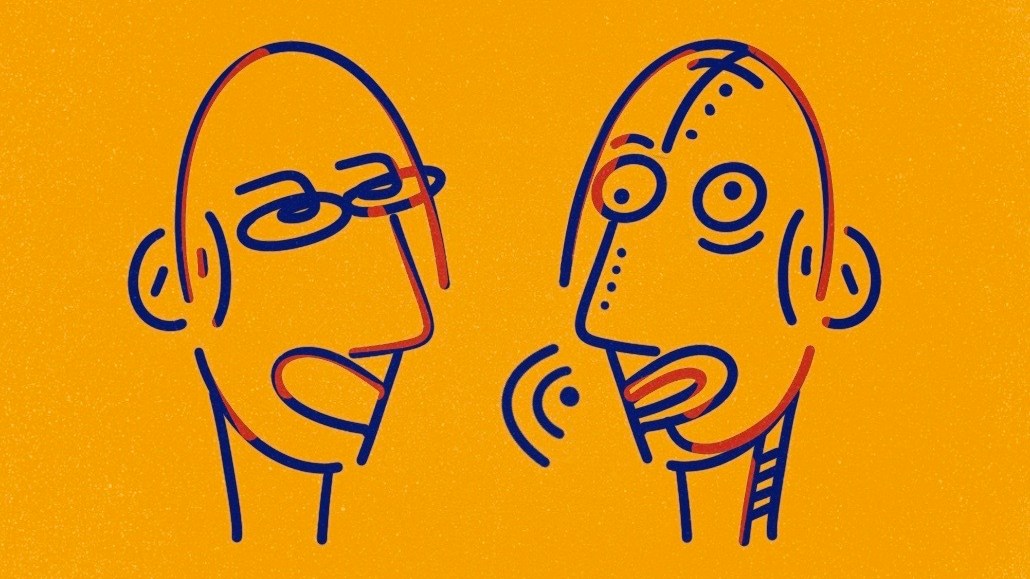 Ivy Liu
Journalists have a message for their employers: generative AI tools are not good enough yet for writing articles.
Digiday spoke to seven journalists at five digital publishers experimenting with artificial intelligence tools to find out what they thought about their organizations testing the technology to create content. All of them said they wanted their managers to proceed with caution. Their stance is the technology is not good enough for content generation (yet), and ultimately they're concerned that the adoption of AI for editorial purposes is a threat to their jobs.
"I'm not sure that the technology is ready [in] the way that managers of newsrooms think it is," said one G/O Media employee, who requested anonymity in order to speak freely. "I don't think any of us are very fired up about being the guinea pigs [and] having the outlets that we represent being the guinea pigs for this."
Some publishers like BuzzFeed, Forbes, Insider, and Trusted Media Brands created task forces earlier this year to oversee AI initiatives at their respective companies, including with representatives from their editorial teams.
But some of the journalists Digiday spoke with said their employers have not included them in conversations about how their newsrooms would use generative AI tools. They think that's a mistake and why there have been a number of recent snafus in the news.
Last week, G/O Media laid off all four full-time employees at its Spanish-language site Gizmodo en Español and is now using AI to translate articles, according to Gizmodo's newsroom union. X (formerly Twitter) users have pointed out errors with these articles, including switching partway through the article to English. The union has been vocal about their lack of involvement in those decisions, and lack of editorial oversight on the AI-generated articles that get published.
A G/O Media spokesperson said the Gizmodo articles are translated into Spanish using Google Translate. Traffic to those articles has doubled since the transition to using Google Translate after the layoffs, due to the fact that more stories are being produced, they said. In a memo sent to Gizmodo's staff on Aug. 31 and shared with Digiday, Merrill Brown, G/O Media editorial director, said the company plans to use Google Translate to publish stories in other languages on other G/O Media sites.
Gannett also faced backlash for its experiments with LedeAI, which was being used to write local high school sports stories across a few of its properties and its national publication USA Today. The publisher paused the use of the AI after several errors and robotic-sounding language in those stories were mocked on social media.
Journalists' take on AI creeping into newsrooms
While none of the journalists Digiday spoke to said they had been tasked with using generative AI tools for their jobs (due to issues with inaccuracies and hallucinations), some of them are using AI technology to help with their reporting process, such as for data analysis and story ideas.
"I've unplugged from AI experimentation in recent weeks. Nothing we have found is ready for prime time, at least not for serious journalism purposes," said one reporter taking part in their newsroom's AI tests. Any "forced implementation" of AI tools in newsrooms leads to companies "embarrassing themselves," they said.
"I don't want to have to be forced to deal with technology that lacks transparency, accuracy and accountability," added the first G/O Media employee.
Two employees at Insider that spoke with Digiday said they have been encouraged by management to do their own tests with generative AI tools to help them work more efficiently. But Insider's union has a tentative agreement on a contract with their employer, stating that the newsroom will have at least one union member involved in conversations about using new tech like AI.
"I think leadership wants to move faster than is reasonable or safe, which is why I'm glad that our union contract has established some necessary safeguards," one Insider reporter said.
But a second Insider reporter felt their organization was "way too eager to jump on board" with generative AI tools in the newsroom. "I think we should be skeptical of its rise, and while I understand wanting to find ways to use it, the organization has put a lot of energy into it," they said.
Nicholas Carlson, editor in chief of Insider, said he shared some of his staff's concerns, which is why there is a task force led by two journalists to test the application of AI technology in the newsroom.
"Journalists are driving the change here," he said. "We need to be very deliberate and cautious as we learn how to use them."
Carlson reiterated that while AI won't replace journalists, "a journalist who's very good at using AI will replace, over time, journalists who refuse to use AI." Learning how to use AI technology is necessary to compete with other large digital publishers, he said.
A second G/O Media reporter said they wanted guidelines or directives from management to better understand how reporters could be using AI technology for their work, rather than letting editorial teams figure it out for themselves or finding out at the last minute about their company's plans. Nearly two dozen newsrooms in Europe and the U.S. have issued guidelines on the use of AI technology.
"It's a naive way of understanding the technology, [to use] it without checking to make sure that the AI has done what you want it to do," said the second G/O Media reporter. "It's a belief that new tech has to be embraced otherwise you fall behind… that if we include AI or try to improve our processes using AI, that it will automatically turn into wins or that we will fall behind if we don't start experimenting with it now."
Journalists worry AI will replace them
The journalists that spoke to Digiday were mixed on how enthused they were about learning how to use generative AI tools to help them do their jobs. On the one hand, they were aware that having a basic understanding of the technology was important to keep up with the evolving digital publishing ecosystem — similarly to how journalists had to learn how to use social media nearly two decades ago. But on the other hand, some journalists were concerned that by finding ways these tools can help create content, they are inadvertently developing technology that might replace them one day.
"I don't think it would be very prudent of me to separate AI as a journalistic tool from the issue of AI as a thing that could replace journalists," said Mike Davis, a reporter for Gannett's Asbury Park Press and acting chair of the APP-MCJ Guild. "There's a fear that one day it'll be more cost effective to use as opposed to real people. That fear is not going to go away."
In addition to his concern about the inaccuracies and quality of Gannett's local high school sports stories generated by AI, Davis felt those stories should have been written by actual local sports reporters.
Gannett has added "hundreds of reporting jobs across the country" in addition to its tests with AI to develop tools for its journalists and to generate content, a Gannett spokesperson told Digiday. The company "will continue to evaluate vendors as we refine processes to ensure all the news and information we provide meets the highest journalistic standards," they added.
AI "should not pretend to be human, and we will not use it to replace real reporting by reporters. We learned in this experiment. Now it is time to pivot," Kristin Roberts, Gannett's chief content officer, wrote to staff in a memo regarding its experiment with generating high school sports stories, which was shared with Digiday.
While Gannett's execs have assured employees AI won't replace their jobs, Davis said the sports stories blunder was a "huge red flag for me." For now, Gannett's union is stalled on contract negotiations over adding language that clearly states AI won't take their jobs.
"Management can say as much as they want: 'We're not trying to replace people.' But it's inherently an existential threat to journalism. There is no way that AI results in more people being in journalism. This only can result in less," said the first G/O Media employee.
This story was updated to correct Carlson's comment on the future of AI in the newsroom.
https://digiday.com/?p=517196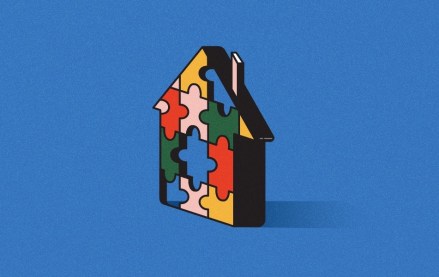 September 22, 2023 • 4 min read
Apartment Therapy's president Riva Syrop took the stage at the Digiday Publishing Summit to discuss the convergence of commerce and sponsorship revenue within its Small/Cool event.
September 22, 2023 • 4 min read
Media execs took stage at the Digiday Publishing Summit to discuss the growing importance of ROI in ad campaigns this year.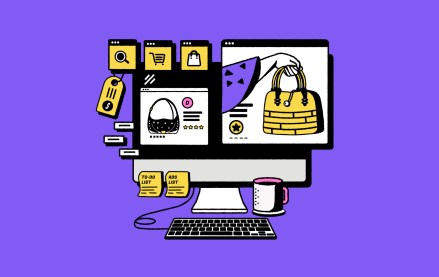 September 22, 2023 • 4 min read
CEO Satya Nadella said AI assistants will be as ubiquitous as PCs and will help users navigate across apps, operating systems and devices.