Noah Brier is the cofounder of Percolate, a Web service that mines your social activity to find content that's interesting — and worth commenting on. The idea is to solve what Brier calls "the empty-box issue" that leaves many in social media without anything to write. Brier started Percolate with cofounder James Gross following two and a half years leading the strategy department at The Barbarian Group, a digital agency. It is working with Reuters to power its Counterparties site. He spoke to Digiday about the idea of looking at content strategy as a mix of stock and flow, the struggles brands have as publishers, and why agencies aren't likely to find success in putting out their own products. Follow him @heyitsnoah.
What problem does Percolate solve?
We talk about the empty-box issue. How many blogs in the world are left with that one post and then forgotten because staring at that box was too scary. From a marketing perspective it's more acute. Brands just don't know how to create content at any kind of social scale, considering the amount of content you need to be relevant. They don't know what to say and how to translate their brand to that kind of publishing.
What's the biggest problem you've found with brands as publishers?
In the past, they were going at it without a strategy of what kind of content to produce. More agencies are adding content strategists now. But the big issue is that this is just not something brands are used to doing. When you look at the successful publishers out there and model the behavior they have — Huffington Post, Gawker — you see stock and flow. The stock is the durable, longer-lasting professionally created content. For a brand, it's a beautiful video, TV commercials, print ads. They know how to create beautiful content. Flow is the flip side of the content. It's the really fast-moving stuff. It's Tweets and aggregation. That's how a publication like Huffington Post is creating the amount of content they need. They're combining longer form durable content with flow. Brands are relying mostly on stock content. iI ends up costing too much or taking too long to create. They're left with one piece of content a week or month. You're not publishing for the Web if you're doing one per month.
Isn't there a risk we'll just be inundated with lots and lots of mediocre content?
It's not about abandoning what brands are best at traditionally. It's still creating that beautiful stuff. I just think more brands are realizing that they can create marketing things on the Web that sustain and are bigger than spending a bunch of money to create a website you'll keep up for a month. You can spend money to continually develop and amass audience that will have more value for you. Flow is new. There's a sweet spot in the amount of content brands can create. There's some place where you remain relevant and build audience without becoming overwhelming because you talk too much.
What's the biggest difference of running a startup from working in an agency?
It's so far removed. It means to own a prod and iterate and be on call 24 hours a day and answer emails from users who can't figure out their log in. You're making a lot of long-term bets agencies have trouble making. The thing about making a product that's so different from making a campaign is with a campaign run really hard to get it up, then you get to slow down and start working on other stuff, then you run really hard again. When you make a product, you run as hard as you can to release it and then the race starts. You start going even harder and faster. You need to deliver and keep pushing on the product and do all these things. It's a very different business.
Do you think agencies will be able to get into the product development business?
When I think of the arguments for agencies to get into product-development business, most break down quickly. The biggest one is we have people who are very creative and we have all the capabilities in house. To me, that same argument could be made that Apple could make refridgerators. But  Apple choose not to because it's not the business they're in. For agencies the idea of taking people off client work is pretty difficult. The compelling argument is the possibility of return that is higher than doing service work. But the investment and risk and all the other pieces need to be taken into account if you're going to consider it. Some agencies are able to create and maintain products, but it takes an incredible focus and discipline to pull it off.
https://digiday.com/?p=2297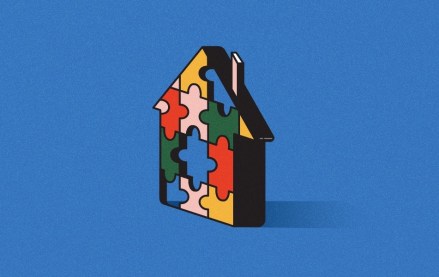 September 22, 2023 • 4 min read
Apartment Therapy's president Riva Syrop took the stage at the Digiday Publishing Summit to discuss the convergence of commerce and sponsorship revenue within its Small/Cool event.
September 22, 2023 • 4 min read
Media execs took stage at the Digiday Publishing Summit to discuss the growing importance of ROI in ad campaigns this year.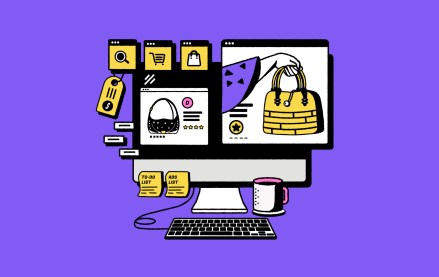 September 22, 2023 • 4 min read
CEO Satya Nadella said AI assistants will be as ubiquitous as PCs and will help users navigate across apps, operating systems and devices.