Publishers aren't about to abandon social platforms anytime soon — the potential reach is just too big and alluring — but the relationship isn't exactly as warm as it used to be.
"No one's making money on Facebook. No one," said an executive at a media company that's getting paid by Facebook to create live videos for the platform for one year. This gripe is compounded by the fact that many publishers feel that the relationship between social platforms and content companies is heavily weighted toward the former — and then there's nothing the publishers can do about it right now.
Overall, Facebook and its social brethren have been dominating the conversation at the Digiday Video Anywhere Summit, where we asked attendees to jot down some of the biggest challenges they face in the video business. Their answers, literally mapped and lightly edited for clarity, are below:
Publishers are at the mercy of the platforms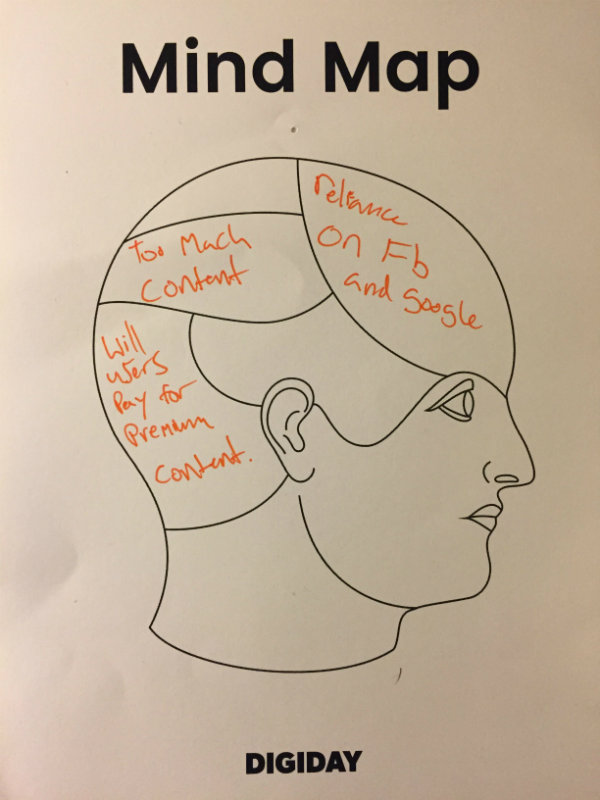 "We are all reliant on the whims of the platforms to even have a sniff of innovation. Whatever they want, we do because it would be too scary to not be there. And yet, they have their own sales teams and they're selling to the same advertisers we are. We're their guinea pigs and they have all the chips, and we're stuck with it because none of us are going to be creating the next great social network."
Everything looks the same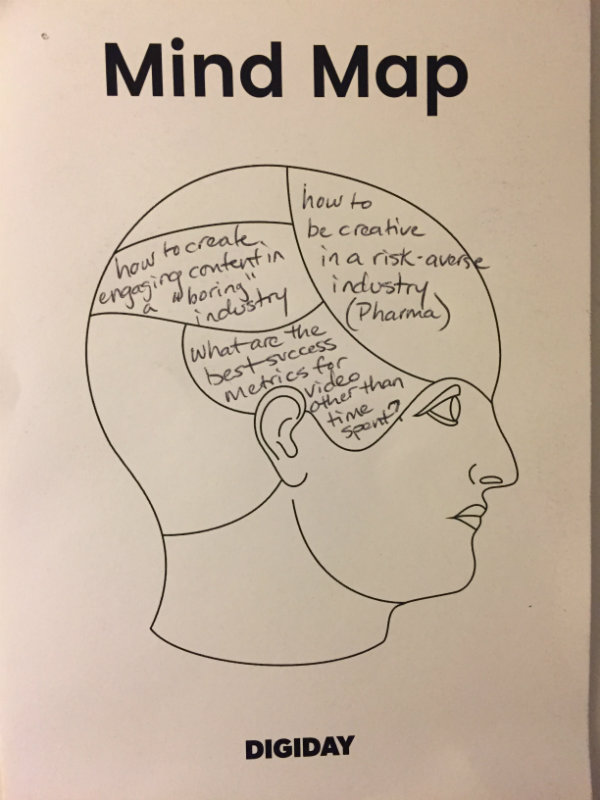 "Facebook has become the ultimate publisher. They direct how we should behave and as a result our videos look no different from NowThis and any other news publisher on Facebook. I'm trying to figure out how to cultivate team members to think outside the box. Because brands and agencies don't care that you're getting views on Facebook. We recently did a video that drove more than 40 million views in less than a week — none of this was boosted, it was all organic. Our sales team said brands didn't care, because it looked like everything else on Facebook. It was the same format: Text on screen and it was a heart-wrenching story, which works great on Facebook. But everyone is doing it."
A talent void


"I used to have a team of 125 people and now I've got a third of that and I know they're not the right people. They're Swiss Army knives — they can do it all but you need specialization if you're going to make videos for Facebook, Snapchat, Instagram. Everyone who is [distributing on social] is sucking up the talent and it's driving me crazy. I might go to colleges and turn them into our farm teams."
Social is hurting other content areas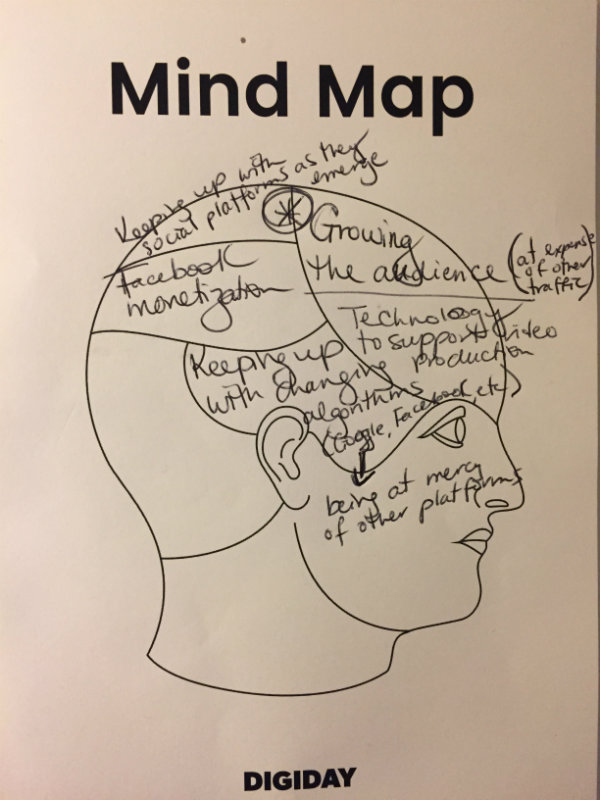 "We're struggling with decisions on how to grow an audience. You have so many levers you can pull today that you have to be careful in deciding which ones make the most sense for you. if I divert resources toward video, especially on social where I won't be able to monetize it, then I'm sacrificing money I could make from an another area of our business, such as sponsored programs."
Does Facebook want in on the action?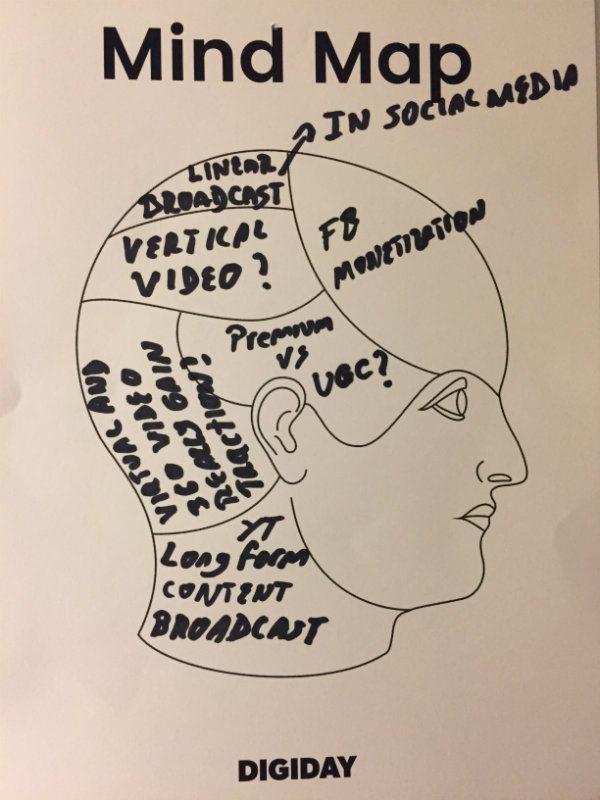 "We're experimenting with simulcasting some of our linear broadcasts on Facebook. For one, we were able to sell an integration to a big advertiser. But at what point does Facebook start asking for a piece of the revenue that we make from the branded content we're selling to advertisers? You know they're eventually going to."
Image by Matt Fraher
https://digiday.com/?p=209245