While the overall economy is beset by a jobs crisis, the ad tech field is facing the flip side: companies can't find enough qualified workers in a hot industry that continues to expand.
As brands begin to see next-generation ad analytics and targeting as essential to improving marketing ROI, ad technology firms have sparked a bicoastal hiring frenzy to meet their demands. The alphabet soup of ad technology platforms and services are quickly becoming mainstays of the ad industry. These software-intensive operations require highly skilled engineers, mathematicians and analysts — hardly the type of people who filled the ad industry just a decade ago. That has resulted in an acute shortage of qualified workers, stoking the competition for talent and in some cases threatening to slow down the growth of data-driven advertising.
"We are looking for qualified candidates, even out of advertising," said Michael Rubenstein, president of AppNexus. "We are seeking quality candidates, not just new faces."
AppNexus, for example, has listed 28 open positions in ad technology, with "dozens more" opening up, according to Rubenstein. The Rubicon Project lists 34 openings in engineering and analytics, and ValueClick lists 26 similar openings. DoubleVerify has added 120 people since January, with plans to equal that number on the tech side this year, according to CEO Oren Netzer. On the agency side, Starcom MediaVest analytics chief Andy Fisher said at a Digiday conference last month he has 60 open positions.
This boomtime situation is the near polar opposite of the bleak overall jobs picture. According to the Bureau of Labor Statistics, the national unemployment rate is hovering at 9.2 percent. Technology professionals have it much better, of course. SimplyHired.com reports that the unemployment rate for technology professionals dropped to 3.3 percent from 5.5 percent in January. About 40 percent of workers in this field are being hired in social media and online advertising technology.
Advertising technology has long been a special case within overall tech. It has been historically difficult for ad technology firms to attract top talent, as Wall Street banks and hedge funds have traditionally been able to lure skilled analysts, mathematicians and software engineers because of the higher salaries they are able to offer. Now not only is there a shortage of qualified graduates in mathematics and engineering, but the ad technology industry needs them more than ever.
"I'll be honest, it is much easier to find qualified graduates abroad, for example, in Israel," says Netzer, "but we are always looking for people in the States."
As the ad technology market heats up, and VC flows into startups and established players in the space, graduates are taking another look at a formerly shunned corner of advertising.
"We have many, many candidates from the financial services industry," said Jennifer Hyman, DoubleVerify's vp of marketing."When you look at the job market as a recent college graduate, this is where the growth is."
The hiring pains run the gamut from startups to the biggest players in the space. Even talent-voracious Google is feeling a pinch.
"Google's been actively hiring this year, and display is a key area we're investing in, so we're definitely looking for top talent around the world," said Mohan. "The display ad tech revolution has made it one of the fastest growing and exciting sectors of the Web, so both engineering and traditional media folks are seeing incredible opportunities across the board."
Google would only say its hiring in ad tech in the coming year would be "significant."
The dearth of proven talent, particularly in the newest areas of ad tech, means companies are looking to other industries for talent and are even hiring employees without specific ad industry experience but with significant business experience and technical skills.
"The industry is going to require a massive workforce," said Rubenstein.
Ad-tech startups are particularly eager to land talent, especially experienced engineers and analysts. They face particular challenges, according to Paul Knegten, vp of marketing at MediaMath, when competing for highly skilled staff with companies with a track record. A startup can't pay as well, based on salary, as an established company. Employees have to take a flier that these companies will grow into substantial businesses that are acquired or go public.
"The best talent will always be in high demand, whether we're in a bear cycle or a bull cycle," said Knegten. "But in our industry, there seems to be more competition for talent than ever. This makes things more difficult for some firms I'm aware of, that have had open job specs for months. Those with less proof in the marketplace are the ones having a harder time competing."
That can make experienced workers the belles of the ball. One ad buyer with expertise in programmatic buying said recruiters are always calling and emailing. Companies are even directly pitching her to switch jobs after just a week in her current position.
Beyond experienced personnel, ad tech firms are struggling to find new talent fresh out of school. Many young employees would rather work on the consumer tech side, building the next Foursquare, than toil away at a demand-side platform to improve the performance of banner ad campaigns.
"Two years ago you couldn't beg, borrow or steal a new graduate to come into ad tech," said Tom Deierlein, former COO of TV ad technology firm Simulmedia and current managing director of Tagman. "Now, because investments are flowing into these companies, you have these startups, and they are composed of 20 graduates in a room, trying to come up with new technology to become the next Twitter."
The problem, said Deierlein, is that "many of these startups that are hiring aren't actually trying to solve any specific problem in ad tech." He believes that many companies are simply hiring in bulk in the hope of having a highly skilled staff without recognizing that the longevity of their businesses depends on hiring ad technology professionals to address current needs in the advertising industry, not just a nebulous future.
Reports of a hiring frenzy bring up memories of the first dot-com boom, when it seemed like anyone with a pulse could secure a sweet gig with a startup. That all came crashing down, of course. Insiders swear this time it's different.
"I know that while we are hiring here, we are not hiring faster than our business is growing," said Alan Pearlstein, CEO of CrossPixel Media. "As difficult as it is for some startups to get the right people in place, just as many companies make the mistake of getting out over their skis and hiring too many people, or hiring too many executives with great pedigree and cool bios that attract VC investors, but not enough folks to get the work done. To me, that's as dangerous as not hiring toward scale at all."
https://digiday.com/?p=2940
October 2, 2023 • 1 min read
•
•
The publishers who attended DPS were focused on the potential upsides of applying the technology to their operations while guarding against the downsides.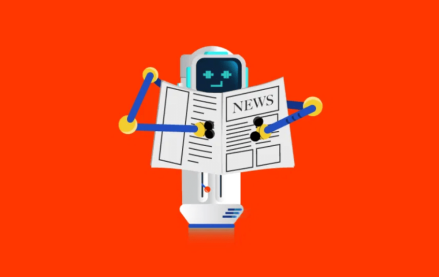 October 2, 2023 • 4 min read
•
•
Now that ChatGPT users can surf the internet for information, some publishers are reconsidering the weight of the issue.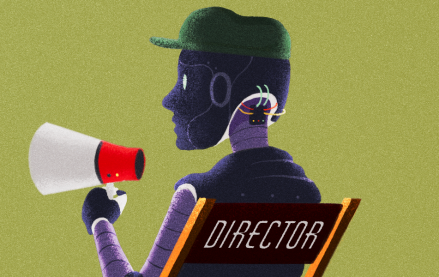 October 2, 2023 • 5 min read
•
•
As Meta makes celebrity-like chatbots, ChatGPT learned to "hear," "see" and "speak" while Spotify is piloting AI-translated podcasts.