Nine months in, Apple News+ isn't wowing publishers
December 17, 2019 • 5 min read
•
•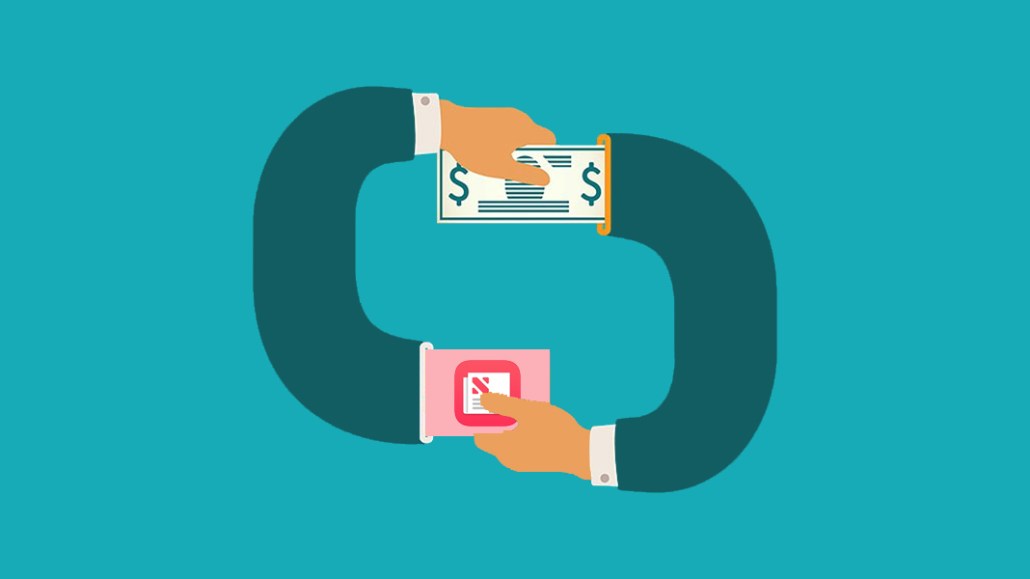 Nine months after the launch of Apple News+ it is safe to say the latest platform initiative is not a cure-all for publishers' business model issues.
Of course, this time around publishers entered Apple News+ with realistic expectations. But the early results so far indicate that Apple's move to offer a paid subscription service for news is having little impact on the bottom lines of publishers.  While Apple News+ has helped with generating some additional revenue and reaching more international audiences, publishers indicate that the revenue generated from the initiative is, to date, modest.
"We're happy to be on there because it's another way to increase subscription revenue, but it's not like it's a huge boon for our business or anything like that," one magazine exec said. To emphasize the point, this exec added: "It's not really relevant."
The publisher said that the revenue of being on Apple News+ isn't much, less than $20,000 a month, but the desire to keep up subscription revenue and numbers keeps the company in it. It's additive, but not by much, but it's enough to consider renewing the contract next year, she said.
MoAna Luu, chief content and creative officer of Essence, said increasing subscriptions was a primary reason why Essence joined Apple News+ and, so far, is "encouraged" by the results, but didn't say how many subscriptions Essences has added because of Apple News+. Luu did say Apple News+ is helping Essence grow its audience outside of the U.S.
"I think the jury is out," said Roger Lynch, Condé Nast CEO said at Code Media in November, about Apple News+. "I think that … the paid side of it has had some adoption and I think Apple will continue to focus on that. Whether it's good for publishers like us or not is to be determined."
For a monthly subscription price of $9.99 in the U.S., $12.99 in Canada and £9.99 ($12.29) in the U.K., subscribers have access to hundreds of publishers and publishers can make money from participating. But the math behind how much publishers get paid isn't always the clearest or predictable: Apple keeps 50% and the remaining revenue is split among publishers based on the "dwell time" or amount of time readers spend with each publisher's content.
Just 48 hours after launch, Apple reported it had gotten 200,000 subscriptions for Apple News+, but since then no new subscription numbers have been released. A CNBC report from last month said Apple has struggled to increase subscriptions for Apple News+, and last month Bloomberg reported the company is considering bundling Apple News+ with Apple TV+ and Apple Music.
The publisher Digiday spoke to for this piece said she might be open to a bundling of Apple's premium news and entertainment services for attracting new audiences, but wondered what the pricing might be like.
Apple did not return a request for comment by press time.
Shortly after Apple News+ debuted, publishers were divided in their opinions of it. Some, like Meredith's John Werther and Dow Jones CRO Josh Stinchcomb saw it as an opportunity for audience growth, especially given Apple's scale. The free version of Apple News has 5 billion monthly readers and Apple has a total of 1.4 billion active devices worldwide, with Apple News installed on all iPhones and iPads.
In a March poll of 109 publisher executives conducted by Digiday, 29% said losing control of the consumer relationship was the biggest challenge of working with Apple News+ and 24% worried that Apple's cut of the subscription price was too much.
Most recently, two newspaper publishers participating in Apple News+, the Wall Street Journal and the Los Angeles Times, told INMA they were seeing positive results from being on the platform. Their direct competition is much smaller; the only other participating newspaper publishers on Apple News+ are The Toronto Star and News Corps' sister units from the U.K. and Australia.
Magazine publishers make up the majority of titles offered on Apple News+ and while some have said they worry about brand dilution and cannibalization, the ones Digiday spoke to, including Luu and the other publisher, weren't as concerned. Both said they make their full print editions available on Apple News+ and their digital content remains on their sites.
Condé Nast's Lynch said he hasn't seen people hitting a paywall on his sites and then going to Apple News+ to read the whole story. "That would be difficult to measure," he said, noting he hasn't seen any cannibalization effect yet, either.
The publishing executive Digiday spoke to was more concerned with the ability to serve ads on Apple News+ and track them with third-party measurement tools.
Another hiccup for publishers, she said, was the "heavy lifting" and added work she and other publishers have to do to format their content for the platform.
Some have said it's hard to distinguish magazines from one another, too, but Essence's Luu said she's pleased her magazine appears "as if it were a native Essence property" on the platform.
Apple's control over the relationship with the customer was another pain point, and the other publisher said she wished it were easier for her to grow her titles' own audiences through Apple News+, and to get them subscribe directly.
She said that while she will likely renew with Apple News+ after the first year, she's more concerned with how she can make money through new revenue streams and reach new audiences. "There's always a lot of interest in Apple News because it's Apple, and there's this idea of the existential threat from tech companies and how they impact publishing businesses, but the truth is that this isn't that important to any publisher in the day to day, in terms of what we actually need to grow our businesses."
Lynch, for his part, said, "I hope Apple News+ is wildly successful and that we can make a huge amount of money from it. But it's too early to tell."
https://digiday.com/?p=354981
October 2, 2023 • 1 min read
•
•
The publishers who attended DPS were focused on the potential upsides of applying the technology to their operations while guarding against the downsides.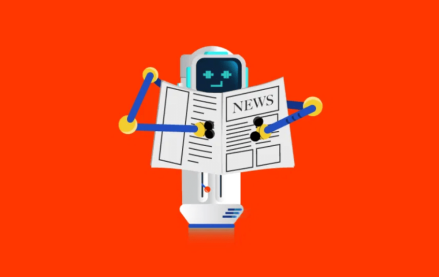 October 2, 2023 • 4 min read
•
•
Now that ChatGPT users can surf the internet for information, some publishers are reconsidering the weight of the issue.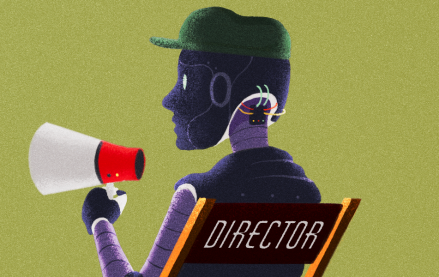 October 2, 2023 • 5 min read
•
•
As Meta makes celebrity-like chatbots, ChatGPT learned to "hear," "see" and "speak" while Spotify is piloting AI-translated podcasts.