News U.K. is the latest publisher to give its content-marketing offering a revamp to tap into interest in native ads. In doing so, it's aim is to stand out from the growing numbers of content agencies by hiring one of its senior editors, rather than bringing someone from an advertising background.

After 12 years at the company, editor of The Sunday Times' Style magazine Tiffanie Darke will take the new role of creative content director. Darke will lead the creation of commercial content for The Sun, The Times and The Sunday Times. Three months before launch, Darke showed Digiday preparations they're making.
Congratulations on the new job. What are you goals?
Thank you. I am hugely excited about the opportunities this move offers, and very much looking forward to raising the bar on the quality of commercial content we are going to produce. My relationships with Martin Ivens, editor of The Sunday Times, John Witherow, editor of The Times, for whom I worked at The Sunday Times for over 10 years, and David Dinsmore, editor of The Sun, will help us do this in much more seamless and innovative ways.
Are you having to brush up on your PowerPoint skills ahead of the move to commercial?
I've already been on a sales course! I've got a good understanding of what poor sales people have to put up with, and obviously I've still got lots to learn. One of the reasons I got it the job was because we recently commercialized our Style magazine, which I was editing, so I've learned how to work with marketers.
How did that go down with your journalists?
We've had an incredibly church-and-state attitude to commercial and editorial over at News U.K.; however, there's such a wealth of opportunity in terms of content and revenue in this sector that we have decided as a business to reprioritize commercial content. We spent six months reviewing and um'ing and ah'ing [about dropping the church-and-state separation for Style magazine], because it was viewed as a difficult and awful thing to do. But it actually helped turn the magazine's fortunes around, and in my view, we actually improved the quality of our output in the process.
Because of your links with editorial, aren't there potential clients that could influence your journalism?
No, I won't have any influence at all on the journalism itself. My role will be to help clients who want to promote something understand the best way of communicating that to readers, and I can do so because I've been in editorial.
There are a lot of new content-marketing agencies out there now.
The point of difference is that I'm an editorial person, whereas lots of other content studios are led by advertising-type people. We want [our point of difference] to be about the quality of the content. First question I'll ask is, "Does this suit our platform?" You hear of other content agencies where there is a blurred line, but that absolutely won't be the case here.
Where do you stand on labeling and achieving scale for your clients?
The reader must be under no illusion that they're in a commercial space, and we're deciding whether to do that through labeling or through other innovative means. Our commercial content sits outside the paywall, and social will be an important channel for us. The Times fashion Twitter account has 1.6 million followers, and The Sun has over 1 million likes on Facebook — but obviously you don't want to blizzard those users with commercial content. You have to be careful.
Hasn't News U.K. always done advertorial?
We have a creative solutions department, but they're snowed under. They have a lot of briefs, and they're charged with sales as well as creation of the content, so it's proving too much to ask of them.
I hear the Church of Scientology has a content-marketing budget.
We certainly won't be doing anything with the Church of Scientology, no.
https://digiday.com/?p=88619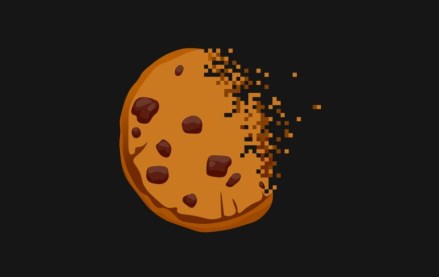 September 21, 2023 • 9 min read
Publishers who attended the Digiday Publishing Summit opened up about their top challenges, concerns and curiosities during closed-door, anonymous town hall meetings.
September 21, 2023 • 3 min read
WBD is seeing ad revenue growth from its YouTube channels and engagement on Threads surpass performance on X.
September 21, 2023 • 4 min read
Powering all of Amazon's hardware is an updated large language model, that could help connected devices actually be smarter.