Member Exclusive
The Rundown: News publishers are figuring out how to do more with less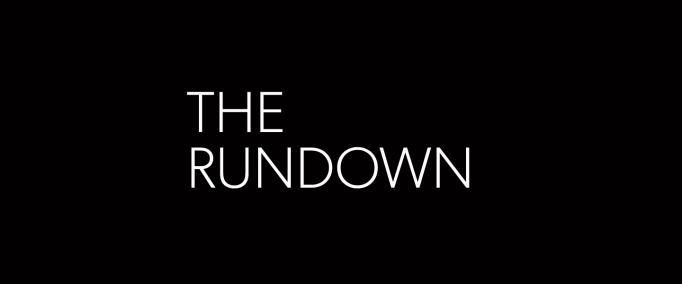 The news publishers enduring layoffs in the past few days will soon be figuring out how to make do with smaller newsrooms, but some others are years into the process of attempting to publish more efficiently.
In late 2017, Gannett, which laid off at least two dozen reporters Wednesday across multiple titles in the USA Today Network, discovered something that suggested the local news publisher could dramatically reduce the output of its newsrooms without adversely affecting traffic. An internal review that examined the "half-life" of its titles' digital content led Gannett executives to conclude it could dramatically reduce, or in some cases eliminate, some of the things its reporters were covering. It began testing that hypothesis out in 2018.
You have read the maximum number of free articles.
Digiday
+

Membership

Subscribe now for access to unlimited Digiday content, premium research reports, exclusive newsletters, invitations to member-only events and more.
This content is available exclusively to Digiday+ members.
Digiday
+

Membership

Subscribe now for access to unlimited Digiday content, premium research reports, exclusive newsletters, invitations to member-only events and more.
Those cuts were billed as a way to help newsrooms focus their finite resources on meatier stories. But they also presaged what's likely to be a major theme in media in 2019. Cost-cutting is going to drive decisions at every publisher this year, Breitling Replica
and it will likely affect the kinds of content publishers increasingly focus on. In some cases, it may lead to publishers focusing more on the kinds of stories that lead to subscriptions and direct consumer revenue through affiliate links than that which produces the most ad impressions. In others, it will most likely mean abandoning quick-twitch articles designed to ride waves of Facebook traffic — and make money off display ad impressions.
Either way, it will mean publishers producing less. And some might argue that's good for readers and viewers, who may find themselves clicking on fewer low-value articles and videos. But regardless, it's bad news for the reporters who are losing their jobs this month, and for those at some other publishers who look set to lose theirs in months to come. — Max Willens
Advertisement
Connected TV's challenge in winning over TV advertisers
Connected TV platforms, including Amazon, Roku and Samsung, are seizing on advertisers' ever-growing interest in video that people stream on their big-screen TVs. But they have some work to do if they want to really win over TV advertisers.
Each of those companies is effectively following the digital ad network playbook of aggregating inventory across various publishers' OTT apps and packaging it up into audience segments for advertisers to buy. That may be fine for digital advertisers that are accustomed to buying ads on Facebook and YouTube and care more about who sees an ad than what content an ad is attached to. But TV advertisers care just as much about the content as the audience and are hesitant to spend money when they don't have enough transparency into and control over where exactly that money is going.
"What's holding back the shift in budgets on the TV side is the lack of clearly understanding what content you're airing in," Mike Piner, svp of video and data-driven investments at MullenLowe's Mediahub, said in a recent interview.
That transparency and control is not only important from a brand-safety standpoint, but also for ensuring that advertisers are not wasting their money. If they are looking to reach 25- to 34-year-old cord-cutting moms, they may not want to reach those viewers when they're watching a collection of user-generated videos. Additionally they probably want to make sure that they're not buying the same inventory from Amazon or Roku that they are getting directly from streaming video services like Sling TV or Pluto TV, leading to situations where someone might see back-to-back ads from the same brand.
Advertisement
Of course, connected TV aggregators don't have to improve the transparency and control they offer. Breitling Replica Watches TV ad dollars will still flow into the market; they just might flow directly to the publishers instead of through the aggregators.
"The best way to control is to go direct. Once you start going through the [aggregators], you lose transparency," said Tracey Scheppach, CEO and co-founder of Matter More Media, an agency that specializes in targeted TV and digital video advertising. — Tim Peterson займ по смс через интернет срочно
Sign up to get the day's top stories at 6am eastern.