Over the next two weeks, three dozen digital media companies will buy pricey lottery tickets.
They will spend anywhere from $100,000 to millions to host lavish NewFronts events in New York. They will show off sizzle reels. There will be plenty of booze and food, more than one celebrity chef. There will be Questlove and Snoop Dogg. The word "storytelling" will be uttered at an alarming rate. All this is in the hopes of winning part of the jackpot that is $10 billion digital video advertising market, the great hope of the moment for digital media.
It's not just video companies and broadcasters clutching tickets. The New York Times, The Economist and Playboy are giving presentations. So too is BuzzFeed, which is betting on video to justify its lofty valuation, as well as Mashable, which now eyes video as the key to turning its business around. The NewFronts throughout its five-year history has had a fake-it-til-you-make-it feel, as video wannabes scramble to be taken seriously in the shadow of Big TV.
The sheer number of events and the companies involved suggests it's an exciting time to be in the video business. It also reeks of desperation.
The costs are high.
The tents at Lincoln Center have been home to upfronts from TV networks like ABC and USA Network. In 2014, Yahoo took it over to signal its move into TV-sized ambitions. NBA superstar Kevin Love and "Bridesmaids" director Paul Feig were on hand — and on stage — to talk about the company's new comedy series "Sin City Saints" and "Other Space." Katie Couric showed up to talk about her then-new role as global news anchor for Yahoo. The evening closed with a performance by Brooklyn band American Authors.
Two years later, Yahoo, fresh off losing $42 million trying to be a TV network, is hosting agency clients at a private NewFront event in its New York sales office.
"They spent like $300,000 on that terrible band at the end alone," said one former Yahoo executive.
Simply put, a NewFront is going to cost you. AOL, which hosted more than a thousand attendees at a large NewFront in a Brooklyn warehouse in 2014, spent more than $2 million on that event. YouTube, which has hosted NewFronts in the theater at Madison Square Garden, is estimated to have spent as much as $10 million on a single presentation, according to sources. For smaller companies, NewFronts budgets have ranged from $100,000 to half a million depending on the type of event, sources said.
It's a lot of money, which the Verizon-owned AOL and the Google-owned YouTube might be able to afford. But smaller publishers desperately seeking scale? Probably not.
"We just haven't seen the data that clearly shows the NewFronts — the way they are being done — that there is this gigantic payoff that makes them a must-do thing," said Oren Katzeff, head of programming at Tastemade. "We could go on stage and talk about our accomplishments, but what does that accomplish that a press release can't?"
Where's Facebook? Where's Snapchat?
Most NewFronts follow the upfront format: Famous people get on stage and talk about the content they're doing with the presenter. Unlike the upfronts, which are put on by distributors, most NewFronts are hosted by the actual content producers. Sony Pictures Television does not do an upfront, but AMC does. At the NewFronts, Facebook and Snapchat are not hosting events, but NowThis is. If you're looking for where video is going — or all media, really — you need to start with giant platforms. Facebook is redefining video distribution, and Snapchat's doing 10 billion video views a day. For that matter, Amazon, Netflix and all manner of other distributors aren't participating.
"[The NewFronts] have never been able to create the fear-based marketplace with finite inventory that the broadcast networks have been able to in this concentrated period," said Scott Donaton, chief content officer at DigitasLBi. "A few years ago, they tried to replicate this idea that you're going to show certain programming, and that's going to be the finite, premium inventory. Ultimately, that's not how digital is bought, sold and thought of. It's a year-round marketplace."
Which turns the NewFronts into lavish brand-building exercises, where publishers attempt to show who they are and what they do. BuzzFeed, for instance, played up its food channel Tasty in the context of its distributed approach to content. The New York Times, all-in on virtual reality during last year's presentation, announced its first episodic VR series as well as plans to distribute 300,000 Google Cardboards to digital subscribers later this month.
From this perspective, participating publishers feel the costs are worth it. "When you gather everyone in one place and say who we are and what we stand for, it's more tangible. For media brands, it's important," said David Grant, president of PopSugar Studios. "If this event leads to one significant deal, then it's probably paid for itself."
Except, for many digital publishers, their businesses are built on a lot of probabilities.
"For many, these events are not for video, it's for consideration of your brand. It works if you get a big audience and a big stage where you can control the message — Google still does that," said an executive of a NewFronts founding presenter. "But if you're just hosting a small Thursday morning breakfast? I mean come on."
The main audience — advertisers — are fatigued.
Advertisers are undoubtedly intrigued by the NewFronts. But when asked if there were any presentations that are "must-attends" this year, many hedged. After all, they know these presentations are a lot of glitz that, in the long run, isn't really needed.
"I don't feel like there is one that I have to go to," said agency executive. "But if I had to choose, it would probably be [YouTube's] Brandcast."
Overall, the bigger companies — YouTube, Hulu and AOL, in particular — were singled out by multiple buyers as the events that they're most interested in. (Yahoo was singled out by one buyer because of its current "train wreck" status.) It makes sense. These companies are not reliant on others for distribution. Most NewFronts presenters are, and they're competing with three dozen others for attention.
"It's a show for two types of people: the press and the media buyers, to distract them or get some mindshare off of what all the TV networks do," said Chet Fenster, head of content at MEC Wavemaker. "It's useful, but there is certainly fatigue going to all of these events."
And it's not helped by the fact that the networks themselves are getting increasingly smart about digital. Hulu, which is owned by 21st Century Fox, Disney and Comcast, is a NewFronts founding presenter. It's working on a skinny bundle of TV channels, according to The Wall Street Journal. That will be more appealing to buyers long comfortable with buying TV than a digital publisher who promises millions of views on Facebook.
That's the reality of the current digital market. It's built on great promise and many digital publishers are forced to play the game in the hopes that the promise bears fruit.
"If you're an up-and-coming digital player, or even an established digital player, if you don't host one, there is the perception that you're not as strong as you claim to be," said an agency executive. "It does become an arms race where you have to be seen doing this."
https://digiday.com/?p=175546
October 2, 2023 • 1 min read
•
•
The publishers who attended DPS were focused on the potential upsides of applying the technology to their operations while guarding against the downsides.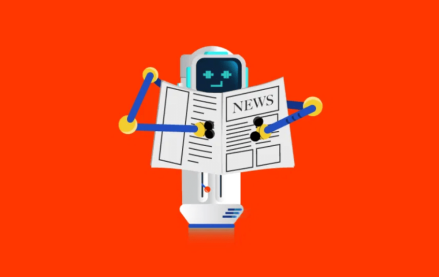 October 2, 2023 • 4 min read
•
•
Now that ChatGPT users can surf the internet for information, some publishers are reconsidering the weight of the issue.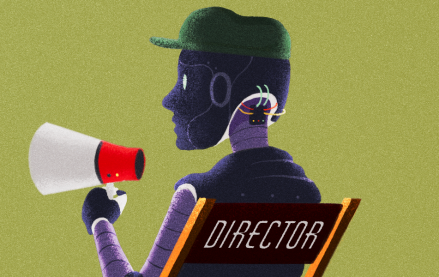 October 2, 2023 • 5 min read
•
•
As Meta makes celebrity-like chatbots, ChatGPT learned to "hear," "see" and "speak" while Spotify is piloting AI-translated podcasts.