The New York Times' Sam Dolnick: 'The Weekly' is about reaching a new audience for the Times
October 8, 2019 • 3 min read
Subscribe: iTunes | Spotify | Google Play | Stitcher | Anchor
The New York Times already had a hit podcast on its hands with The Daily when it decided to take its journalism to TV with an offshoot called, "The Weekly."
Sam Dolnick, assistant managing editor at the Times, made the rounds in Los Angeles of the usual suspects like HBO, Netflix and Amazon. But "The Weekly" ended up on FX, which Dolnick admits was "not on my radar" initially, on the proposition that it would allow The New York Times to expand beyond its core demographic to reach people who aren't already brand loyalists.
"FX people are in 90 million homes, FX people are people who are still watching cable," said Dolnick on this week's episode of the Digiday Podcast. These are people who have not cut the cord yet. These are people who are across the country — a really different mix, socio-economically — who are not New York Times people. It's not that they hate The New York Times, they don't think of The New York Times. They've never heard of The Daily, they don't know [The Daily host] Michael Barbaro. This is a new audience, the people who watch their shows, who watch 'Atlanta.'"
Below are highlights from the conversation, lightly edited for clarity.
The Times will soon stream "The Weekly" on its own properties
By expanding its core audience, The Times can reach its goal of 10 million subscribers
"We have a long ways to go. We're at 4.5 million. The way we're going to get there is reaching lots of people who do not think they're New York Times people."
What the Trump bump did for The Daily
"We say that The Daily was born of an emergency. It launched in February 2017 within weeks of Trump taking office. This was a moment when people wanted to know the news in a way that they never had before. And had The Daily launched at a different moment in our political life, I don't think it would have hit the same way."
What audio can do…
"The Daily has shown us that we have a lot of reporters, and yes they produce newspaper stories, but even more important, they have expertise. They know stuff. And The Daily figured out, 'Your newspaper story, that's often not the most important thing. What you know, what you saw yesterday, that's what I want to hear.' And so it taps into that expertise in a human way that is much more engaging, frankly, than the conventions of newspaper reporting."
And can't do.
"With audio we can bring you into [Times reporter] Rukmini Callimachi's interview with an ISIS militant. And that's visceral, you want to hear it. But she's also going to Mosul, and going through rubble-strewn buildings. And as powerful as audio is, you want to see some of that stuff. And it felt like we were leaving all of this great reporting and experiences on the cutting room floor with just audio and just print."
https://digiday.com/?p=348342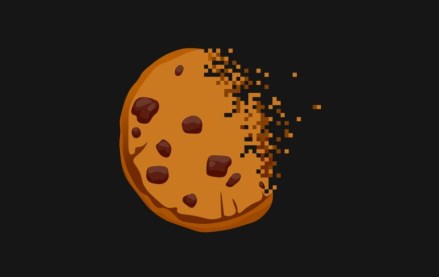 September 21, 2023 • 9 min read
Publishers who attended the Digiday Publishing Summit opened up about their top challenges, concerns and curiosities during closed-door, anonymous town hall meetings.
September 21, 2023 • 3 min read
WBD is seeing ad revenue growth from its YouTube channels and engagement on Threads surpass performance on X.
September 21, 2023 • 4 min read
Powering all of Amazon's hardware is an updated large language model, that could help connected devices actually be smarter.