Many publishers may see native advertising as their savior, but The New York Times has approached it with great ambivalence. In introducing the Times' first native ad product, the publisher, Arthur Sulzberger, sent employees a letter that read more like an apology than a new product announcement. The ad product may be "relatively new and can be controversial," Sulzberger wrote in his letter, but is necessary to help "restore digital advertising revenue to growth."
The first such Paid Post, a collection of freelanced stories from Dell that launched in January, was conservative in both labeling and content.
"We were happy with it," said Sebastian Tomich, vp of advertising. "But once we proved we could get the platform right, we wanted to look at how we could up our game with the content."
Six months later, the Times has certainly done that, with a string of attention-getting sponsored posts that have unquestionably raised the bar for native advertising. The first, in June, was a deeply reported, if one-sided, narrative article on women's prisons for Netflix's "Orange is the New Black." The ad was richly illustrated and accompanied by audio clips, a slideshow and graphics. According to Nudge, the campaign got more than 145,000 impressions.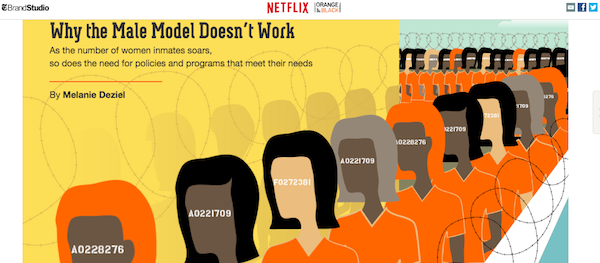 "Orange" marked a turning point in that it showed that native ads could approach the standards of the Times' editorial content, or at least, rival its readership. It was quickly followed by similarly elaborate multimedia campaigns for other brands including Cole Haan, Goldman Sachs and Shell.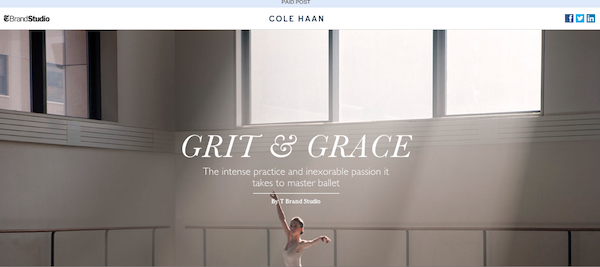 Tomich and his boss, evp of advertising Meredith Levien, had realized that to do the kind of native ads that were worthy of the Times, they needed someone who had strong journalistic credentials but could also speak persuasively with marketers. They found that person in Adam Aston, a former Businessweek editor. Aston had written similar kinds of stories about companies but also had done some ghostwriting for brands including IBM and SAP.
"Adam had a blend of editorial content and a modest pride that can handle a client's criticism," Tomich said. "Not all of them have a thick skin."
Aston in turn hired two more former journalists, Melanie Deziel, a former blogger for The Huffington Post and BuzzFeed who came from the Huffington Post's branded content studio, and Kaylee King-Balentine, a video producer who had done a stint at AOL. His group also would get its own name and its logo, T Brand Studio. The group now has 21 people, including designers, technologists, project managers, content strategists and social media experts. During that time the Times said it would cut 100 jobs from the newsroom (although the overall newsroom headcount has grown, to 1,330 from 1,250 at the end of 2013).
The Times has produced 38 Paid Posts to date, and cited native ads as a contributor to a 16.5 percent uptick in digital advertising in the third quarter. And while the ad people are careful to avoid equating them to the Times' vaunted journalism, the overall goal is clear: to produce quality that feels Timesian. "What's 'native' to the Times is great content," Tomich said. Aston looks for "narrative stories" to extract from clients' dry white papers and academic reports that speak in "the larger voice of the Times." He likened the process to a pitch meeting at a magazine: "Our first goal is to frame up a good story." (There are weekly meetings with the edit side where the ads are reviewed to ensure they won't be confused with editorial content.)
The ad community is lavishing praise on the quality of the Times' native ads, which have leapfrogged other publishers that embraced native much earlier.
Stephanie Losee, managing editor of Dell Global Marketing, said as native advertising has matured, the Times, along with other publishers, has started carving out niches. "If I want to do a sustained paid publishing effort, I would get a [Forbes] BrandVoice page," she said. "If I wanted to do a big bang, especially one that involved data, I would go to the Times. But I would be just as interested in video."
One nagging concern all publishers have is proving native advertising's effectiveness, and the Times is no different. The Times provides standard publisher metrics to advertisers, using a dashboard from analytics firm SimpleReach. But increasingly, advertisers are demanding that their native ads include calls to action.
Such a demand would seem ill-suited to the Times' native ad product, with its focus on storytelling. Take the Thanksgiving Eve video ad for Holiday Inn. The six-minute video chronicled a family's year-long trip with a dying mother and tugged at the heartstrings. But without Holiday Inn branding in the video, one might ask how it helped the hotel brand. "Any brand could have been associated with that piece, Hallmark, or Priceline," said Joe McCambley, co-founder of The Wonderfactory. "It's nice storytelling, but it's a one-off. If we're only creating art and not creating commerce, then it's not going to work."
Levien has boasted that the Times' native ads do as well as its editorial content, but the Times has only produced a couple of examples where that was the case, for a United Airlines post that got 200,000 views, as well as the "Orange" post that made the top 10 most-viewed articles on the site when it was published.
Tomich conceded that there's a "constant tension between brands who want to jump into content marketing but wonder, 'Is this driving sales?' We don't have the proof as far as sales go." At the same time, he defended the use of publisher metrics, saying: "I believe in my gut that high-quality work delivers better results."
The Times may be enjoying the lead for now. But it may only be a matter of time before other publishers catch up. And while there's still room for growth in native, advertisers who were early adapters are already moving on, demanding ever more of the Times' creative abilities.
"They're thinking about video programming, building sites, designing billboards in Times Square," Tomich said. "We're thinking about how we can branch out. You look at a campaign like Shell — that's the work of a creative agency. It's a challenge to meet that expectation."
https://digiday.com/?p=97592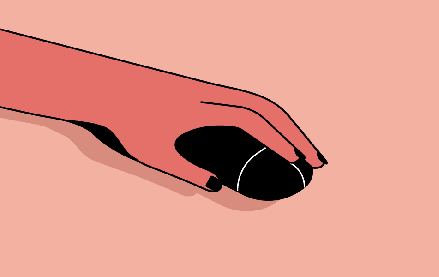 December 1, 2023 • 3 min read
People claim that the role of chief diversity officer is vanishing. However, AI is booming, and the CDO can help ensure responsible AI.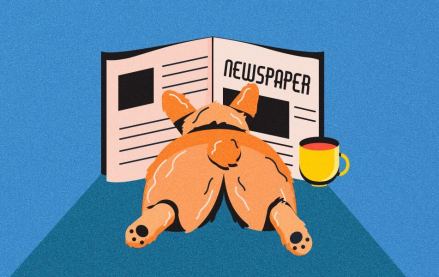 November 30, 2023 • 4 min read
Digiday+ Research found that publishers' programmatic ad revenue didn't quite live up to expectations this year, but they still see it as a growth area.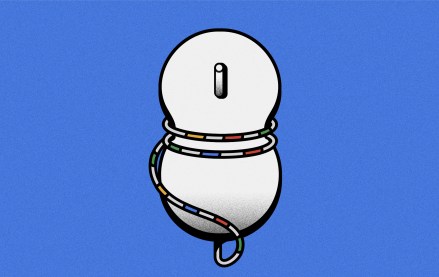 November 30, 2023 • 13 min read
For a couple of publishers, referrals from Google are down upwards of 60%.