The New York Times' digital challenges, in 5 charts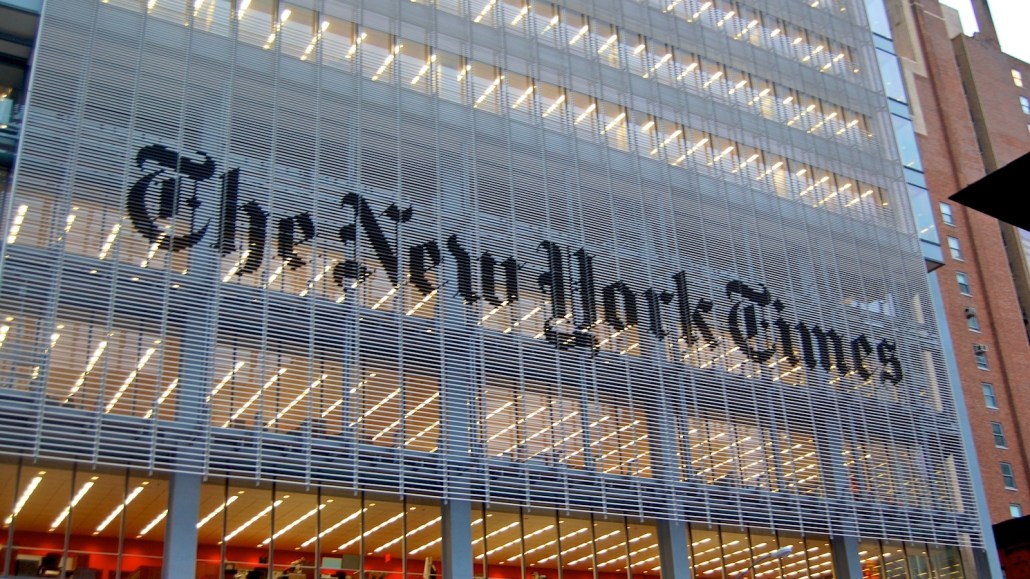 The New York Times' internal Innovation report, leaked after the unexpected ouster of top editor Jill Abramson, brought to light a newsroom culture out of step with changing consumer reading habits. Here, five charts tell the story of the Times' struggles as it tightens its embrace of digital media.
Digital circulation has been a bright spot for the Times. Since it put up a paywall in 2011, paid digital subscriptions have soared to 799,000 as of the first quarter of this year. Digital-only circulation revenue jumped 33.5 percent in 2013 over 2012, offsetting a decline in print copies sold and contributing to a 3.7 percent increase in total circ revenue.
But total ad revenue — 76 percent of which is derived from print advertising — continues to fall as the Times faces lower print ad revenues across all ad categories. Print ad revenues declined 7 percent in 2013 from the previous year. Digital ad revenue should be a bright spot, but it declined last year, too, by 4.3 percent, on weakness in national and classified ads.
The Times newsroom, by its own admission, is too focused on producing the print edition, even though print only accounts for a small percent of its total readership. Yet even more troubling is that the Times is not only being eclipsed by nimbler, more social-savvy rivals online, but its Web traffic is declining at a time when consumers are turning to the Internet for news, rather than away from it.
Most of the Times' readers are digital, and while fully 37 percent of its audience comes directly to the site, news consumers overall increasingly are finding their news via search and social networks. Social platforms are becoming a critical way for news outlets to promote their content and drive audiences to their sites, but the Times struggles internally to consistently engage readers this way. As this chart shows, it's well behind big competitors in terms of the share of its traffic coming from Facebook.
Readership trends don't favor the Times. Despite its dependence on print advertising, the paper is seeing its readers increasingly getting their news from the Internet. Half of all consumers went online for most of their news in 2013, while the percentage of those getting their news primarily from newspapers slid to under one-third. Despite that, the Times is stuck in a print-centric way of gathering and distributing the news.
https://digiday.com/?p=75482