The new video gold rush has creators seeing dollar signs — for now
February 17, 2016 • 4 min read
•
•
Times are good for digital video creators. Broadband providers Verizon and Comcast have dueling short-form video platforms in Go90 and Watchable. YouTube has an ad-free subscription version, called YouTube Red. Vessel is trying to build a Hulu for short-form Web video. Even Spotify has entered the video arms race.
All these platforms need content, which means they're cutting sweet deals with video-content creators that go beyond the typical cut of ad sales. Verizon has forked out $200 million for video content, according to sources. Individual Go90 deals have ranged from $2 million to $15 million per show. YouTube is spending upwards of a $1 million per original series or film for YouTube Red and plans to roll out as many as 20 originals by the end of 2016. Multiple sources said Spotify is spending $1,000 for each piece of archival video, with deal sizes varying from publisher to publisher.
"For a lot of us, right now we get to cash a check," said an executive at one digital media company, which is supplying content to Go90, Watchable, Spotify and Vessel. "I haven't heard anyone say that this particular company is doing great by me. The buzz is more about who's paying the most."
"Verizon is the gold standard," one content provider said. In fact, two Go90 content providers noted how they signed deals to create original programming for the mobile app before Verizon even showed them the actual product.
Spotify, which launched its mobile video channel out of beta last month, hasn't commissioned any original content as of yet. The company has been cutting licensing deals with publishers ranging from ESPN to Vice News for short-form videos that will be refreshed on a monthly basis.
Vessel, which has struggled to take off, is all over the place in terms of spend. According to two of its current content partners, the company is offering anywhere from "several thousands" of dollars per video asset to several million for top-rated series.
So while the money is flowing, the clear winners and losers have yet to shake out. "It depends on how you define success. If success is defined by revenue, then some of these are going to fall flat on their faces," said one Go90, Watchable and Vessel content provider.
"It's critical that they make real marketing investments," added Jonathan Stern, head of business development at Fusion. "The ones that spend the most on marketing tend to have the highest subscriber bases."
According to multiple Go90 content partners, Verizon has also allocated nearly $100 million on marketing the mobile video platform across digital and traditional media. The company intends to put even more marketing muscle behind Go90 in the coming year, particularly as it looks to expand Go90 with live sports and availability across connected TV devices. YouTube is also marketing YouTube Red hand-in-hand with its first crop of originals. For instance, it's hard to watch many YouTube videos today without seeing ads for the PewDiePie-starring reality series "Scare PewDiePie."
This is the crucial dilemma for all of the streaming platforms. The major players like Comcast, Verizon and YouTube have the money to run large-scale marketing campaigns for their new platforms. Still, all of these platforms — large and small — need creators to pull their weight in drawing fans to those platforms. For instance, Spotify is requiring content partners to market and promote their content on the streaming service, two of its content partners said. Vessel is also providing monetary incentives to creators who can convert fans into paying subscribers.
"No one is building a platform just to build it — everyone wants there to be engagement on the programming. That's what you're going to be judged by whether it's three months or six months down the line," said Keith Richman, president of Defy Media. "The opportunity of the check only gets you in the door. It's important to use those opportunities to grow a presence long-term — because that also leads to opportunities with new partners."
Which means it's the broadband providers like Comcast and Verizon that have the strongest shot of actually building a platform that lasts. "They own your connection to the Internet and already have a giant customer base that they can market to," said Alan Wolk, senior analyst at The Diffusion Group. "In that sense, they're in a good spot."
A few hundred million dollars — and counting — are riding on them delivering on that promise.
Image via YouTube
https://digiday.com/?p=162144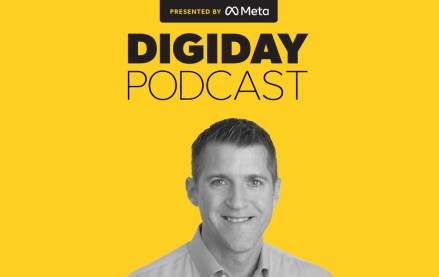 November 28, 2023 • 4 min read
Google's vp of global ads is confident that cookies will be gone from Chrome by the end of next year, despite all the challenges currently facing the ad market.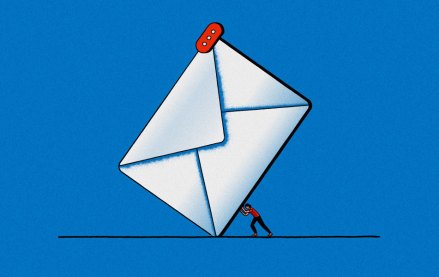 November 28, 2023 • 6 min read
Some email newsletter platforms' click-through rates are actually click-to-open rates, which are measured against the number of emails opened rather than the emails sent. But buyers seem to prefer it that way.
November 24, 2023 • 5 min read
Publishers' events businesses picked up pretty significantly during the back half of this year — and they will focus on sustaining that lift into 2024, according to Digiday+ Research.