Nate Silver's Election Day blues, and other top stories from the week
November 11, 2016 • 4 min read
•
•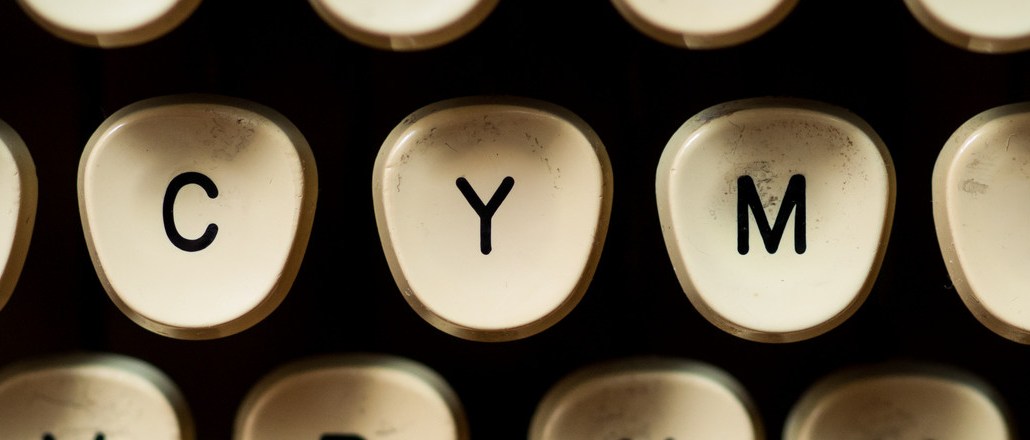 Well, that happened. The week that's ending took some turns that a lot of people didn't see coming, whatever their political persuasion. As the dust settles, we look back over some of the best stories of the week. And don't worry, only one is even remotely about the election.
Nate Silver's blues
On Tuesday night, newsrooms around the world got a pretty rude reminder that good data is very important. As Donald Trump's surprise win over Hillary Clinton came into focus, a number of media observers wondered whether FiveThirtyEight's or The New York Times' failure to predict the right winners represented a setback for data journalism.
And so much for a) liberal media, b) data journalism, c) predictions. Maybe reporting will require talking to people again. #ElectionNight

— Nathan Schneider (@ntnsndr) November 9, 2016
But with most data journalism operations focused less on real-time prediction and more on data about things that have already happened, it's unlikely that the biggest political surprise of the century will have an immediate effect. "Predictive analytics based on polling always has been a challenge, with a lot of variables and uncertainty," said Investigative Reporters and Editors executive director Doug Haddix. "Most data journalism focuses on what tangibly has happened already that can be tracked and analyzed," including things like analyzing test scores, or government agency data.
Publishers try monetizing Instagram
Instagram is not exactly a platform built to serve publishers' bottom-line needs. But as more publishers have leaned into it as an audience-development tool, several are trying to figure out how to monetize their presence there. While no one has tapped into it as a major source of revenue yet, everyone from Refinery29 to Complex to The New Yorker has tried it out. The tactics vary widely, from product placement to affiliate links to tapping into influencers for content partnerships.
"We sit at the intersection of content, community and commerce," said Health and wellness publisher Mindbodygreen founder and CEO, Jason Wachob. "A lot of brands want to play in this space."
And start giving up on Pinterest
In a platform world, publishers face tough decisions on where to place their resources. In August, The Economist faced this head on and axed its ailing Pinterest and Tumblr accounts.
"We found it difficult to articulate what our raison d'être for Pinterest was," said Denise Law, community editor at The Economist. "It's not the place to share serious content; it's more where people go to share ideas."
The Economist's approach to social media is, according to the publisher, to promote quality over quantity. So now it's taken that mission to LinkedIn, which it uses for brand awareness rather than to drive traffic. By tweaking its approach to publish a broader spectrum of content, The Economist saw its LinkedIn follower count grow from half a million last year to 2.4 million, and it continues to grow at a rate of 25,000 followers a week.
Moonlighting millennials
Low agency salaries driving agency millennials to pick up second jobs.
Kirby Todd, a social media manager at Heat, started her lifestyle blog, Short & Sweet, five years ago with an eye toward enticing brands to help subsidize her. "Having that bit of extra income helped," she said.
Sebastian Lizarazo, an assistant media planner at Maxus, makes money DJing at night. "Living in New York means living frugally, so this helps," said Lizarazo.
R/GA's Derrell Smith opened his own meatball cart, 99 Meatballs, to cover rent and expenses According to a 2016 survey by CareerBuilder, about 29 percent of all workers have second jobs — about 44 percent of those were between 25 and 34. For HR folks, it's a reality they're getting used to, with agencies putting in place more flex policies to account for this.
File under: Stop doing that
ESPN displays a play button in the thumbnail image for some of the static links it posts on Facebook. From Nov. 6 to 8, ESPN posted 16 links on its Facebook page that featured a play button in the thumbnail, even though clicking on the button doesn't play the video on Facebook but rather drives users to ESPN's website, where they are more easily monetized.
"I would advise against putting play buttons on thumbnail images," said one publisher. "You run the risk of getting your hand slapped [by Facebook], and it's definitely misleading to the user."
And the best comment on this piece sums it up quite nicely: "This is no hack. This is just a bad user experience."
Coming up
Be sure to come back next week for stories on what conservative publishers plan to do with their newfound traffic, and a confession of a beauty brand social media manager who says Twitter trolling has gotten out of hand.
https://digiday.com/?p=209550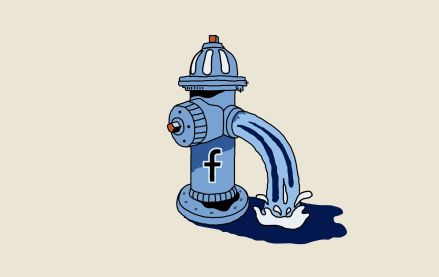 October 4, 2023 • 5 min read
•
•
Publishers are still feeling the effects of a change Facebook made in May that caused a steep decline in referral traffic. Nearly four months later, publishers aren't sure when — or if — that traffic will come back.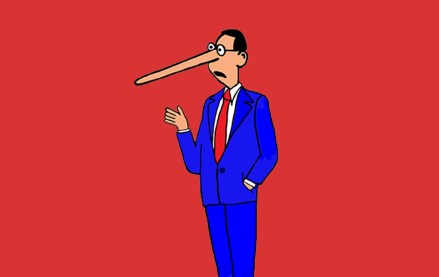 October 3, 2023 • 7 min read
•
•
A new definition for MFAs is available but the vague nature of the guidelines is leading to a lack of standards that might prevent adoption.
October 2, 2023 • 1 min read
•
•
The publishers who attended DPS were focused on the potential upsides of applying the technology to their operations while guarding against the downsides.