How Nat Geo and other publishers repurpose video for multiple platforms
November 9, 2016 • 4 min read
•
•
This article is from the third issue of Pulse, Digiday's new print magazine examining the trends and shifts driving digital media and marketing. To get the full issue, subscribe here.
When National Geographic launched "Wild Life with Bertie Gregory," a new digital series on Vancouver Island's predators, for its Nat Geo Wild channel, there were YouTube videos at the hub, supplemented by videos specifically created for Snapchat, Facebook and Instagram.
Two years ago, Nat Geo would have shot one digital video and published that exact same clip on every platform it distributed to. Today, with the advent of new social platforms, its videographers are expected to shoot video that can run horizontally and vertically so it can be spun up into different versions destined not just for its own site but YouTube, Facebook, Instagram and Snapchat. From 2014 to 2015, Nat Geo has nearly quadrupled the number of videos it produced.
This is digital video in 2016, where the ability to reframe video seems to be as important as its creation in the first place. The tipping point came in 2015, with the advent of vertical video on Snapchat and rise of silent, autoplay video on Facebook. Suddenly, you couldn't just publish the same thing everywhere. Viewers, with increasingly specific expectations for each channel, would tune out. Each platform demands its own style, length and format.
"The advent of Snapchat Discover was a big eye-opener for us," says James Williams, director of digital video for Nat Geo, who oversees a 15-plus person team. "As Facebook video began to rise in popularity and video became more of a priority for us, unless we adapted to what viewers were looking for, we were going to be fighting a steeper uphill battle to get views."
But some of these platforms lack a clear path for publishers to monetize their video, so repurposing all this video also had to be cost-effective.
Nat Geo has an informal process. It employs experts for all the different social platforms, and they all talk to each other. "Anytime you send anyone out in the field, you want them to get as much content as they possibly can," Williams says. "You can't reinvent the wheel every time you need to make a video."
The process has become somewhat routinized. Adapting a four-minute video that's bound for the website for, say, Facebook or Snapchat, would involve identifying the main idea, then building a story around it that could be told in a fraction of that time, because if people will watch videos of varying lengths on a website or YouTube, publishers only have a few seconds to catch a viewer's attention on Facebook or Snapchat. Assuming the video will be watched on silent, the next step is figuring out what text will be needed to carry the viewer through the narrative.
Facebook has been aggressively pushing live video in the news feed as it tries to figure out how to ultimately capture TV ad dollars. But for the publishers that are actually producing the content, the financial return has been unclear, which has them thinking about how they can give those assets a longer shelf life, whether by turning them into a text article or cutting shorter segments from them.
Business Insider has a New York video studio where it conducts 30-minute Facebook Live interviews with personalities. Those then get whittled down into as many as five or six different segments that are then published inside stories on BusinessInsider.com. A Tony Robbins Q&A ran as a 40-minute Facebook Live video but was expected to be cut into four or five shorter segments when all was said and done.
Food videos also lend themselves to this treatment. A live video to cover a new Shake Shack burger was turned into a 70-second clip for the site and other platforms, for instance. In this way, BI can produce about 35 videos a day for the main BI as well as Insider, its general news spinoff. The Huffington Post similarly has taken its Facebook Live and Snapchat videos and repurposed it into content to run on its site.
With BI and Insider producing three times as much video today as it was a year ago, Justin Maiman, head of video at BI, says, "We're always thinking about how we can get the most out of a story, shoot or interview we're doing."
In some cases the publishers get a helping hand from the platform. YouNow, a live-streaming social network that's popular with teens, lets publishers download their broadcasts and republish them to other platforms.
But as long as platforms' appetite for video continues, it seems like publishers' work will never be done. "Not only are we constantly thinking about our audience," says Williams, "but whatever new platform may be coming about."
Image courtesy of Nat Geo.
https://digiday.com/?p=208896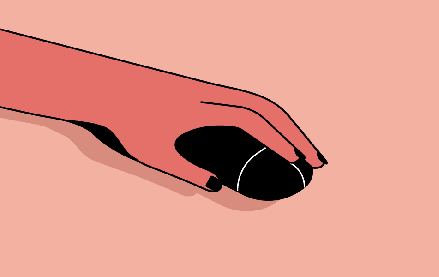 December 1, 2023 • 3 min read
People claim that the role of chief diversity officer is vanishing. However, AI is booming, and the CDO can help ensure responsible AI.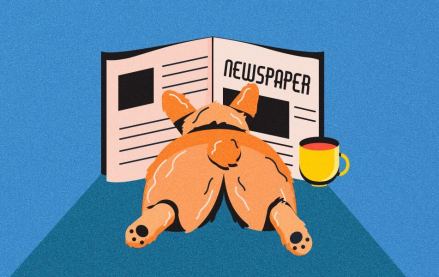 November 30, 2023 • 4 min read
Digiday+ Research found that publishers' programmatic ad revenue didn't quite live up to expectations this year, but they still see it as a growth area.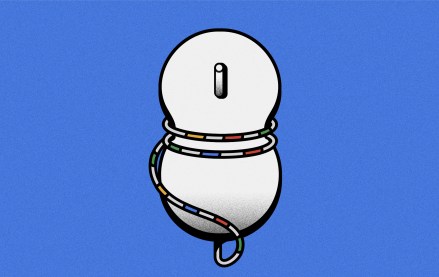 November 30, 2023 • 13 min read
For a couple of publishers, referrals from Google are down upwards of 60%.