'Monetization is top of mind': Facebook's Fidji Simo says she wants to help creators to make money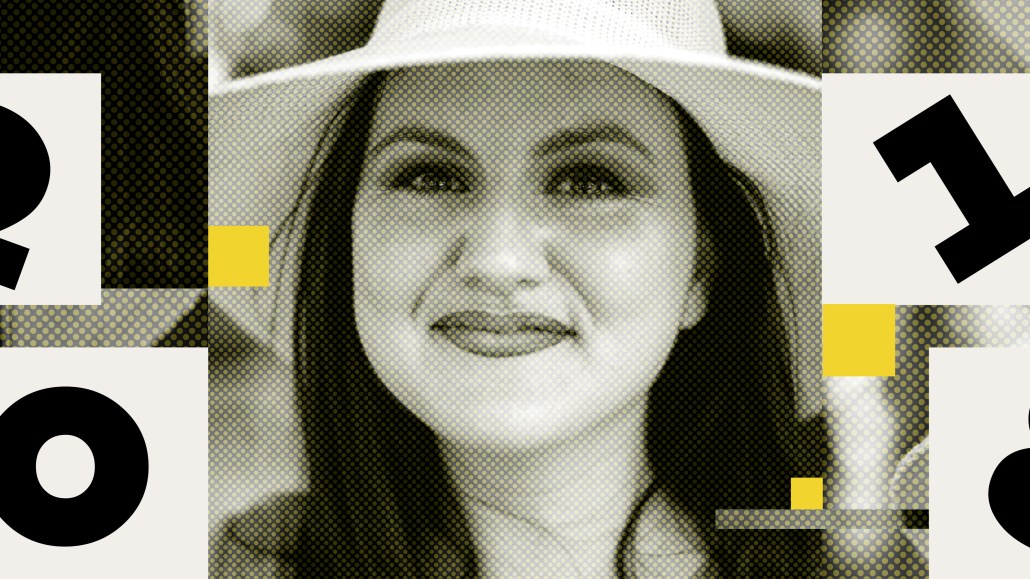 Fidji Simo, Facebook's vp of product, says the platform recognizes that publishers need multiple ways to monetize their video and other content there. Our conversation has been lightly edited and condensed.
What's been the highlight of 2017 from a product standpoint?
We're excited to see some of the early things we wanted to see start to happen on Watch, like people watching for longer, people planning to watch episodes. People watching content that's really interactive. When you combine live and Watch, it's even more exciting. And the emergence of gaming on Facebook has been a pretty exciting trend.
Some consider Facebook Live a disappointment. How do you see it?
We see it as a big success because watch time and people broadcasting continues to increase, and it continues to be the [most interactive] format. It's truly social from the ground up. When we combine live and shows, like "Make Up or Break Up," where the audience can vote on the outcome, it's the beginning of a new kind of content. The reason some are medium or lukewarm is we need monetization of these formats to materialize, and we've been working on it with ad breaks and we are planning to scale in the coming months. For a lot of partners, it doesn't matter if the audience loves it if the monetization isn't there.
What's going to be your big focus for the year ahead?
Monetization is really top of mind, and we also know it's not going to be one size fits all. Even within creators, we want a variety of tools to monetize, whether it's ad breaks or branded content. We want to continue figuring out what putting video at the center of the experience looks like. How does that change the way people consume video? When you look at our mission, our approach to video is not about consumption; it's about interacting with each other.
What does Facebook owe publishers?
We want publishers to feel like they can grow their business on Facebook and that the value exchange is fair because that is the way we'll have strong relationship and will continue delivering value to people. That's why a mutually beneficial relationship is important to us. That's the purpose of the Facebook Journalism Project.
What's a fair value exchange?
It totally depends on the partner. There are some creators that only care about having an audience. You have celebrities that are using Facebook for causes. And then you have publishers who really care about fostering business models outside of Facebook. Even within news, you find some who don't care about news [subscriptions], don't care about video advertising.
What's the case for Facebook not being a media company?
We consider ourselves more a technology company, but the real question being asked is: What is our responsibility? We recognize the role Facebook has and the responsibility that comes with it. That's why we're ramping up in security and around fake news, et cetera. The question, if any, is about how we make sure we protect people on our platform, we do what's best for the community and the world. I definitely see tension on a lot of things — protecting our community while being in favor of free speech.
What's the order of priority when you're developing a product, between users, advertisers and publishers?
We always think of the community first because that's core to our mission. But optimizing for a community of people is also going to be valuable for publishers and advertisers. Because if they don't come back, it makes it harder to monetize. That's why these things are not at odds.
Will the news feed always be the core of Facebook?
I think it's such a core part of Facebook that it's definitely a place people will go to, to catch up with their friends and what's happening in the world. But ideally we have other things that they have intention around. Watch is a good example. So we think the two can totally coexist. And the news feed is used as a discovery of shows.
What do you see coming up when it comes to video in general?
Three trends are going to be very important. Immersiveness: We've seen text to video, we're seeing video being used to share, and we'll see VR and AR being used in new ways. The second is putting people at the center of the experience. The final one is AI. It's going to transform a lot of things in the video landscape that will make the experience more relevant, which is super important in a world where people care less about the content of the video and more about whether the video is important to them. AI is also going to be interesting for safety.
https://digiday.com/?p=267957